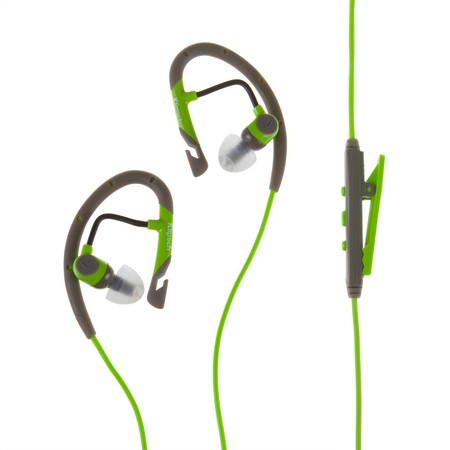 If you're looking for a new pair of earphones for exercise, Klipsch and Nike have something just out in the stores. Unveiled in Singapore last Friday, the Image A5i Sport earphones have several features over the previous A5i.
Known for its audio quality, Klipsch has added some ruggedness in the earphones.
It claims that the cables of the A5i are armoured with Kevlar, a synthetic fibre often found in bulletproof vests, hence increasing the earphones' ability to withstand impact and stress as well as harsh conditions. The earphones are also moisture-resistant, making it ideal for sports.
According to Klipsch, the A5i boasts a customizable fit, featuring a comfortable flex-wire design that allows listeners to position the headphones for optimum fit. A three-button remote with a microphone allows Apple device users to switch between calls and music easily.
The A5i comes with the brand's patented oval ear tips, which fit the contours of the ear canal and allow for comfortable long-term wear, according to Klipsch. Another advantage of these ear tips is noise isolation, which blocks out ambient noise.
The Klipsch Image A5i Sport are not cheap though. They cost a cool S$229.