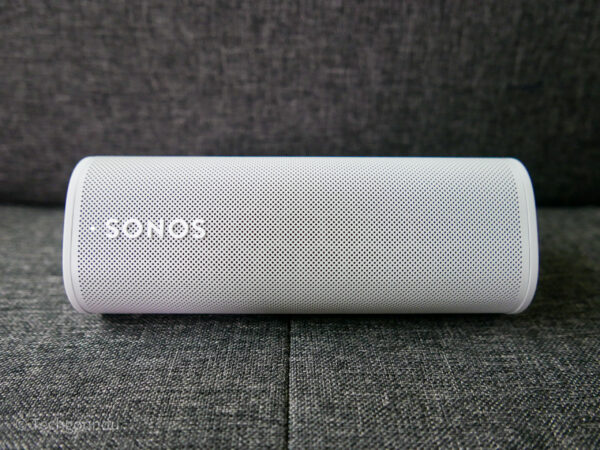 Seconds into listening to the Sonos Roam, I knew this small portable speaker not much bigger than a can of fizzy soda was something special.
There was a poise and control of the extremities of the highs and lows of a music track that was nothing I had heard from a speaker this small. Things should sound out of control, but they were not. What was going on here?
Within minutes, I wasn't happy to just sit in the couch in front of the speaker. I started pushing up the volume to fill my study room as I moved myself further away, about 2m back, trying to find some sort of distortion or fault.
Yes, there are physical limits to scale, and frankly, the audio quality was a slight bit more strained but it was still very good. So good you could even mistake them for a pair of compact satellite or even bookshelf speakers if you close your eyes. Shocking.
For those who haven't kept track of the wizardry that has changed the way we perceive sound, the past several years have been amazing for small speakers that push the boundaries of good sound from compact enclosures. Sonos' sound bars have been one example, while other more costly brands such as Devialet have demonstrated this too.
Though it looks not much different from the average portable speaker you see at shops everywhere, the 430-gram Sonos Roam is heads and shoulders above just about anything else its size when it comes to audio quality.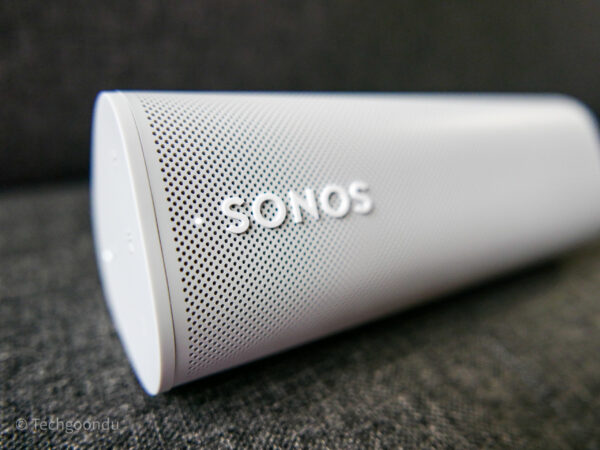 Inside the chassis, two Class H digital amplifiers, paired with a tweeter and a mid-woofer, account for the mostly distortion-free audio with clarity and detail in each delivery. I'd never thought I'd say such good things about a plastic speaker you can carry around easily.
Yet, once I fired up Yusef Lateef's seminal The Plum Blossom track, I got an excellent rendition of the Xun, a Chinese wind instrument that is unlike what we'd usually hear. When the piano segment arrives, the Roam is able to switch up quickly and avoid the brittleness so common with the high notes.
Throughout the track, there is clear separation of the various instruments – the Xun, the piano and the percussions, for example. Again, quite surprising for a speaker of this tiny size, not to mention a portable one that runs on a battery promising 10 hours of playback.
It helps that Sonos has room optimisation built into its speaker. Interestingly, its automatic Trueplay tuning algorithm requires none of the high-pitched beeps you get with other speakers, such as Sony's 360 Reality Audio sound boxes.
If you're listening to more bass-heavy tracks, such as those on Modeselektor's Monkeytown album, the speaker still manages to fill a room easily without sounding distorted or overworked.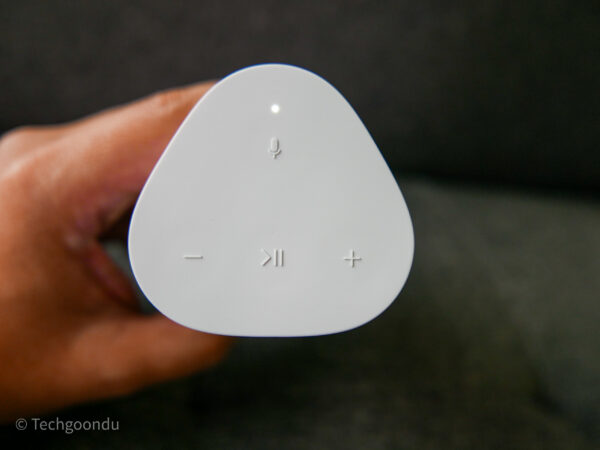 When I touch the speaker, I actually find it vibrating quite obviously, but I don't feel like I'm hearing the plastic rattling, which is again surprising.
With vocals too, you get good range from the tiny little wonder. With Damien Rice's Elephant and Cat Power's You Are Free, the presentation is more of an intimate performance, instead of an expansive soundstage where you can clearly position all the accompanying musicians jamming together.
So, while the audio is filling the room – great for background music when you are chilling out or when you are working at home – this speaker isn't one for audiophiles to interrogate how precisely a percussionist is appearing on an imaginary stage.
There are still limitations to size, to be sure. While very competent, the Roam won't have the headroom and airy delivery that a larger speaker may produce. I say "may" because many larger speakers do sound worse than the Sonos Roam.
Unfortunately, I had only one unit to test out but the Sonos system supports a pair of Roams working together, like in a traditional stereo setup. That doesn't automatically mean you will get the realistic imaging that stereo offers, but I'd expect a more engaging experience.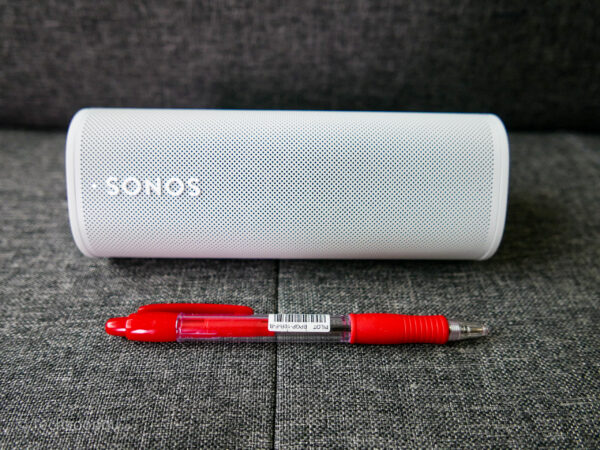 Until now, I haven't talked about the "smart" features of the speaker, because the audio quality, I feel, is its best selling point. Yet, there are many handy features, starting with the waterproof, portable design.
The Roam is IP67-rated, which means this ruggedised speaker can be submerged in about 90cm of water for up to 30 minutes. I guess it's okay to bring it to the poolside but please don't dive into the pool with it.
The speaker supports both Bluetooth and Wi-Fi, but as with most wireless speakers today, I'd recommend that you get the speaker to stream the music directly from, say, Tidal or Spotify. During my tests, I hooked up to Tidal for lossless tracks.
The Roam can be juiced up via a USB cable or wirelessly charged with a Qi charger. I placed it on top of my old Samsung wireless charging pad and sure enough, the Sonos app told me it was being charged up.
Speaking of the app, there are useful controls, for example, for the equaliser features to control treble and bass. You can also set the lights on the speaker to be on or off.
As I have to mention for each Sonos review, however, you are required to download the app and set up a Sonos account to use the speaker. Even if you just want to connect to the speaker with your phone's Bluetooth, you have to connect with Sonos.
I guess for the great sound quality, I can overlook that. The S$329 Roam will be one speaker that I can carry to an outdoor barbecue and also enjoy in my study room (which currently uses satellite speakers driven by an AV amplifier).
Perhaps there's no higher praise than to say that I've not come across a speaker quite like this. For that, I'd readily recommend the Sonos Roam, whether you plan to carry it around or simply leave it playing at home. It's a joy to use.
UPDATE at 29/09/2021 2:55pm: The story has been updated with the suggested retail price for Singapore.