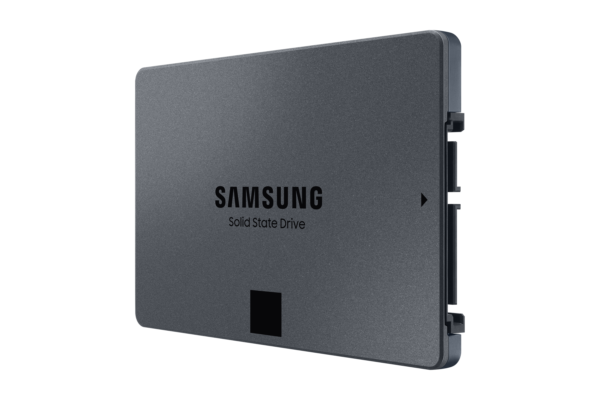 If you fancy a massive 8TB of zippy solid-state storage – more than many hard disks today – you'd be happy to hear that the new Samsung 870 QVO is available for pre-order in Singapore now.
That kind of capacity will cost you S$1,299 but will let you store your music, movies and games on a drive that is several times faster than your hard disk.
For the pre-order period until July 2, Samsung is throwing in a free 34-inch ultrawide curved monitor, which it says is worth S$888. Not a bad way to sweeten a deal, especially for folks also looking for a monitor.
To be sure, the 870 QVO isn't the fastest solid state drive (SSD) from Samsung or other rival manufacturers. It uses the slower SATA interface and QLC (quad-level cell) technology instead of the PCIe interface and TLC (triple-level cell) technology found on many faster consumer drives such as Samsung's own 970 EVO.
The 870 QVO promises sequential read speeds of up to 560MB/s and write speeds of up to 530MB/s, helped by an SLC (single-level cell) buffer. However, that is still some distance from the zippiest consumer drives today, which boast 3,500MB/s reads and 2,500MB/s writes.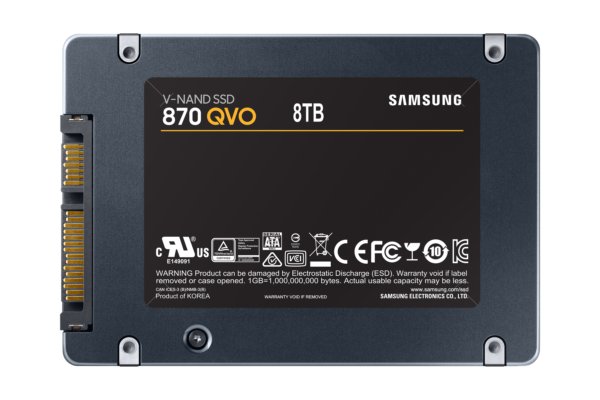 What the new drive does offer is huge capacity – the 8TB available on the 870 QVO is the largest in its class at the time of release, according to the Korean manufacturer, so it would be a boon for anyone craving that much storage space.
In the months head, what users can expect are more large-capacity SSDs appearing in the mainstream. Many of them, using QLC technology, will be touted as hard disk replacements, thanks to their ability to cramp in more capacity while being cheaper than TLC SSDs.
These new, more affordable drives will more likely be used in scenarios where they are read more often than rewritten. In other words, storage drives whose content isn't changed so very often.
Samsung isn't the one pushing out larger drives, of course. Notably, Micron has a 7.68TB QLC SATA drive called the 5210 Ion that is meant for enterprises. It is selling on Amazon for about US$1,000, including shipping, to Singapore.