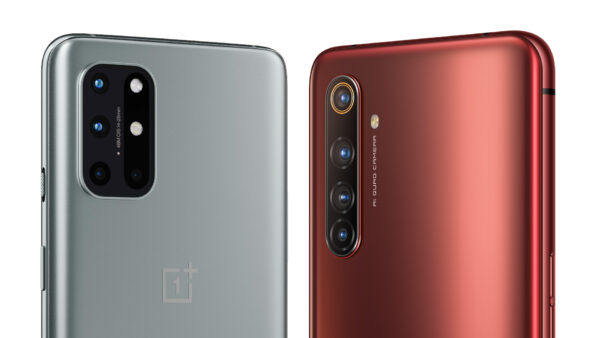 If you're choosing a phone that's bang for buck today, there's a good chance a OnePlus or Realme model might be on your shopping list, because of the good looks and features packed in.
Among the so-called "flagship killers" out in Singapore and regional markets such as Indonesia today, the OnePlus 8T and the Realme X50 Pro are two that are well sought after for good reason.
Both offer high-end specs, for example, for a fraction of what you'd pay for a Samsung or Apple, for example. That is why we've chosen the two phones for a shootout here, to help undecided buyers make a choice.
Before we begin, it's interesting to note that the two brands were both spun off from Chinese phone maker Oppo. They have operated independently of each other for a while now, despite sharing technical similarities, such as a high-end Qualcomm processor.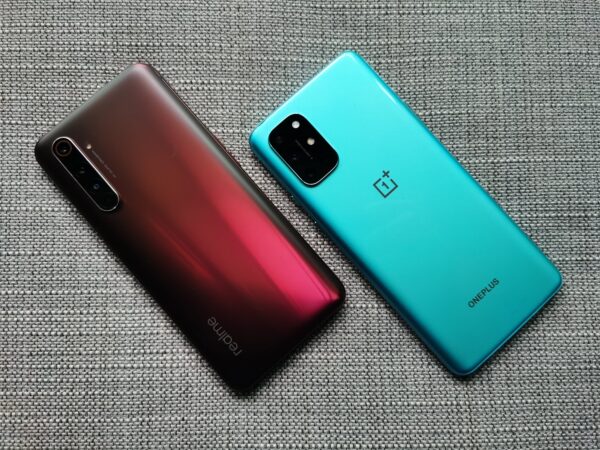 On paper, both phones are giving the best components one would expect from top-of-the-line smartphones. They have Qualcomm's latest Snapdragon 865 processor that comes with a 5G connection. Plus, Wi-Fi 6 also comes standard for the fastest links at home.
Under the hood, both phones have a good 12GB of RAM to ensure apps are speedy. Each has 256GB of storage space, ample for apps, photos and videos for at least a year, for most users.
The similarity continues with both using 65-watt charging systems, though the Realme phone has a smaller battery with a 4,200mAh capacity, compared to OnePlus's 4,500mAh. The phones are both fully charged after a little more than 40 minutes from depleted batteries.
Physically, both phones are similar in size with Realme phone coming in a tad heavier at 205g than the OnePlus 8T's 188g. OnePlus has even managed to have a screen that is a hair larger – it boasts a 6.55-inch display over Realme's 6.44-incher.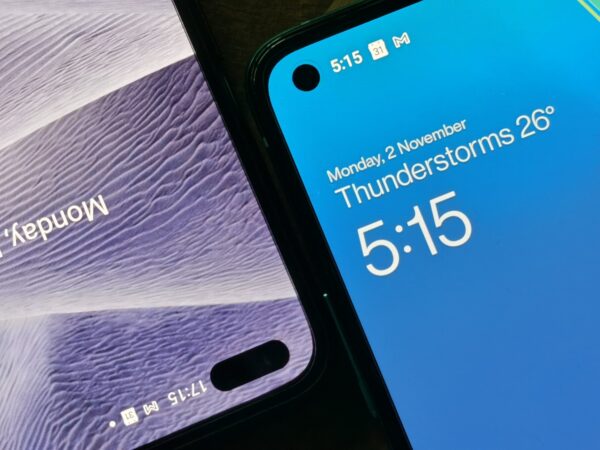 It is a surprise that, at this price point, both phones feature a high refresh rate for their screens. The Realme X50 Pro's 90Hz and OnePlus 8T's 120Hz are faster than most smartphones' 60Hz refresh rates. Scrolling through the phones' homepages is a buttery smooth experience, and a joy to read with the sharp text and bright screens.
The main differences between the two phones are in the camera system. OnePlus's model comes with a 48-megapixel main camera and a 16-megapixel ultrawide-angle camera.
The Realme X50 Pro's main camera features a higher pixel count of 64 megapixels but has a lower 8-megapixel sensor for its ultrawide-angle camera.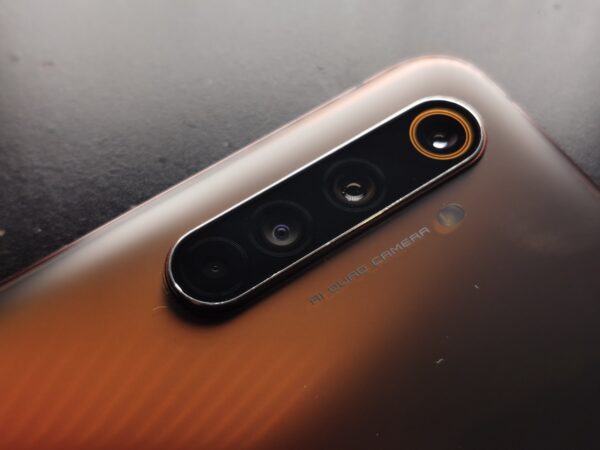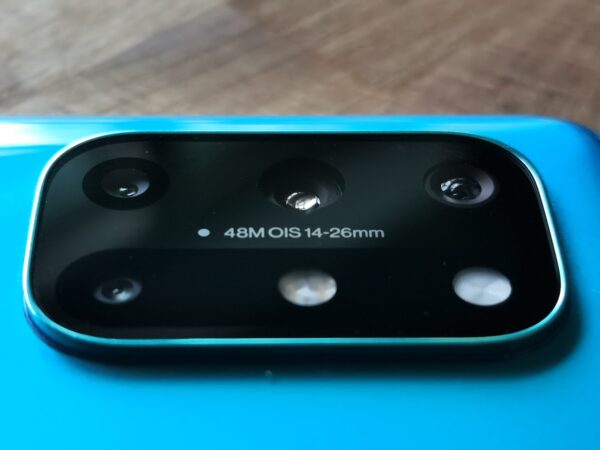 Both phones also differ in the third camera in the system. Realme has opted for a 12-megapixel zoom camera whereas OnePlus gives users a 5-megapixel macro camera for those close-up shots.
The only similarity that they have is the use of the 2-megapixel monochrome camera that helps with image clarity and dynamic range. However, neither phone offers a monochrome mode to capture those emotive black-and-white shots.
The good news for those who love to take selfies is that the Realme X50 Pro provides a better selfie-camera system with a 32-megapixel main camera and an 8-megapixel ultrawide-angle camera, which is nifty for those group shots. The OnePlus 8T's single 16-megapixel selfie camera looks anaemic in comparison.
To be fair, there's a catch here. The OnePlus 8T has to shoot in 4K at a slower frame rate of 30fps for me to access the ultrawide-angle lens. That said, at least there is an option to shoot videos at the highest resolution with the widest focal length.
The phones' video modes are pretty similar until you want to shoot in ultrawide angle. The Realme phone does not allow an ultrawide-angle video shot until the video resolution is downgraded to Full HD at 30fps. A disappointment if you are looking for 4K.
Where image quality is concerned, the OnePlus 8T's images will come across as more natural-looking and pleasing to the eye, though they can be too cool in some instances. Skin tones are more natural-looking on the OnePlus 8T, which is great for portraits.
Realme's 64-megapixel sensor churns out pretty sharp images but on closer inspection, OnePlus's 48-megapixel sensor can capture a more accurate transition from light-to-dark areas in a frame, thanks to its larger photo sensor at the pixel level. Sometimes more megapixels do not mean better images.
Realme's X50 Pro may also give an avid photographer more zoom settings but its images are a tad more artificial-looking, no thanks to aggressive sharpening and overcooked punchy colours.
Overall, OnePlus 8T may not have the best camera in terms of reach and resolution but its more pleasant looking images more than make up for it. Those who enjoy shooting landscapes will also appreciate the higher resolution on the ultrawide-angle camera on the OnePlus phone.
Another standout feature that the OnePlus 8T has over the offering from Realme is its Android user interface. The OnePlus Oxygen OS has a better menu design that comes with small text to indicate what settings you can easily have access to.
Realme's interface is more cluttered and tougher to navigate, which forces me to use the settings search bar quite often. To be fair, most users will get used to both user interfaces eventually.
Personally, the OnePlus 8T wins over the Realme X50 Pro with a feature set that fits better for what I do with smartphones. I appreciate the higher pixel count of the OnePlus ultrawide-angle camera and the phone's better image quality wins over what Realme offers.
I find that the telephoto camera and ultrawide-angle selfie camera on the Realme phone, while nice to have, are features that I can do without. The X50 Pro will be a better choice for those who love to shoot selfies and wefies.
All said, both the Realme X50 Pro and OnePlus 8T represent the great hardware that value-for-money phone makers can deliver today.
The two phones are not cheap, to be fair, but still some distance off flagships from Samsung, for example, so they should be checked out.
The Realme X50 Pro is retailing now at S$999, while the OnePlus 8T is a tad more expensive at S$1,099.