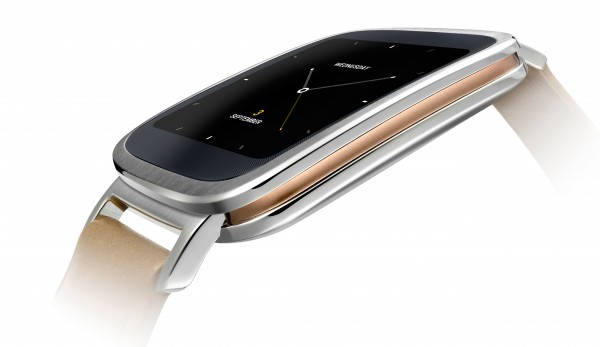 Now that the Android Wear operating system is out, manufacturers will been hoping it has the same effect as Android for the phone – getting smart devices into the hands of millions of users.
Though Asus is the first to sport a custom version of the new software, it is hardly the first to market. Coming after Pebble, Samsung, Sony, and more recently, Apple, the Taiwanese electronics manufacturer is nonetheless aiming for a piece of the pie with its new ZenWatch.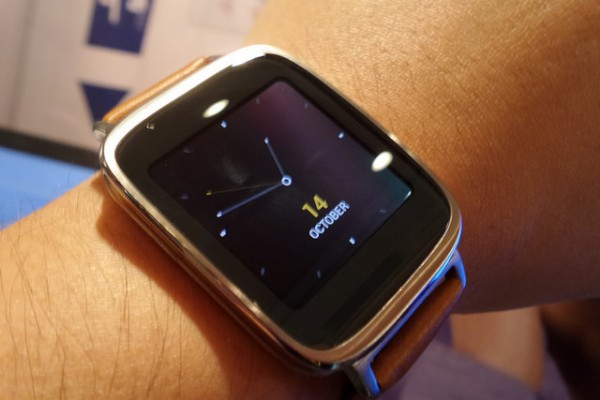 Unveiled last month, the ZenWatch will catch your attention with its exquisite design. It features a piece of curved Corning Gorrilla Glass 3 that is also hardy. The 1.63-inch screen has a resolution of 320 x 320 and is a bright, vibrant AMOLED display.
For guys, the handsome ZenWatch with a leather strap is great for work as well as a casual day out. It won't look out of place for a dinner at a fancy restaurant.
Smartly, Asus has made the design quite gender-neutral. The use of silver and rose gold colours on the stainless steel exterior, slim casing and the orange-brown leather strap is neat.
Plus, you can change the watch face via a smartphone app. A smart way to reflect your mood for the day, which your old watch can't.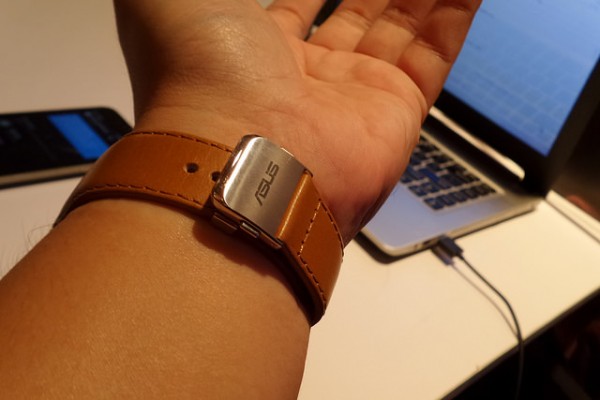 The ZenWatch has all the expected wellness apps which measure your walking distance, calories burned and heart rate. Nothing new there, but these are the basic features expected now.
It also provides information sent from the phone. At the same time, you get to control your music player from the watch and the built-in microphone can activate Google Voice during a drive.
What I'm not sure of is the watch being a full fitness tool. It seems more designed for work and casual outings, rather than active sports.
It is rated for IP55 conditions, which means it is dust and water resistant. But you won't want to use this for serious water sports, which might require a tougher watch. Or a more flexible one.
The best design I have seen is from the Apple Watch. Out early next year, it has a brushed metal casing and straps can be easily changed out for various types of activities and so it can be used for any occasion, assuming it is both dust and waterproof.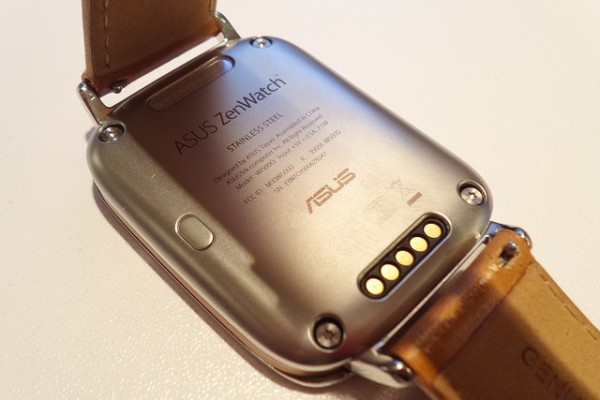 Fortunately, for the ZenWatch, it is not hard to get used to. I took some time to try out a few features during a Singapore launch event last week and I can say it's easy and fast to move around the device's software menus.
As watch faces go, I very much prefer the Motorola Moto 360, as it fills up the watch face unlike the ZenWatch which has a huge black bezel around the screen.
Good thing is that its watch face is still big enough to read text off from and shouldn't cause you to use a magnifying glass.
Unfortunately, prices will only be out later. However, being a sleek, smart gadget, it won't be a surprise to find the ZenWatch on the wishlists of some geeks during the year-end holidays.