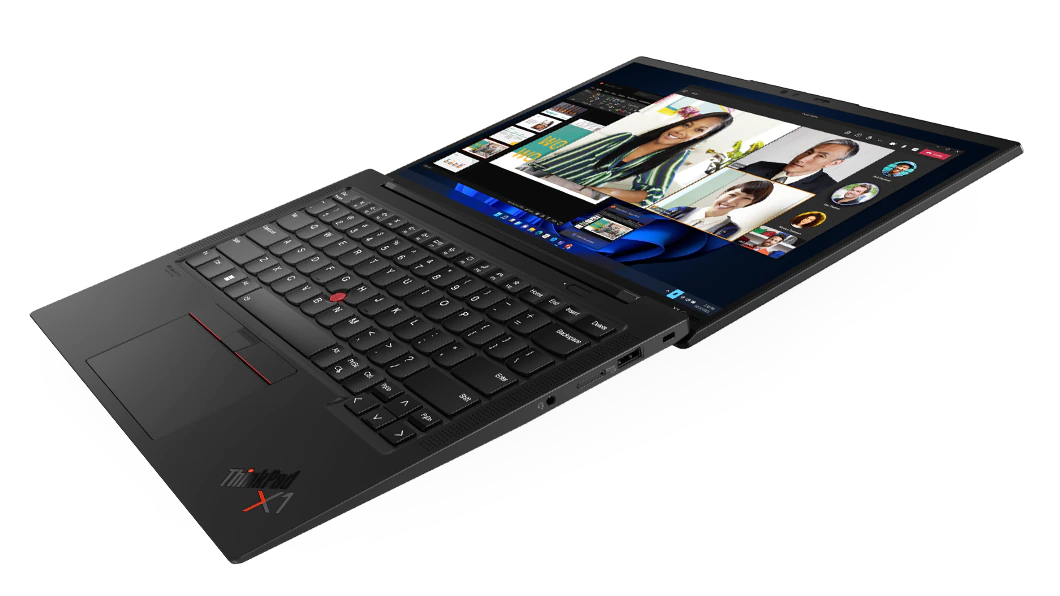 Some 74.3 million PCs were shipped globally in the third quarter of 2022, down 15 per cent from a year ago, due to cooling demand and uneven supply, according to an IDC report on October 10.
The research firm, however, said that the numbers were still well above pre-pandemic levels, which were driven largely by companies buying new PCs with the end of support for the ageing Windows 7 operating system.
The latest double-digit decline won't be surprising to market watchers, considering the rush during the earlier pandemic years to buy up laptops, in particular, to work and study at home.
A hybrid work environment today is likely to encourage more people to go for new machines, though not with the same volume as earlier, according to IDC.
"Consumer demand has remained muted though promotional activity from the likes of Apple and other players has helped soften the fall and reduce channel inventory by a couple weeks across the board," said Jitesh Ubrani, a research manager at IDC.
"Supply has also reacted to the new lows by reducing orders, with Apple being the only exception as their third quarter supply increased to make up for lost orders stemming from the lockdowns in China during the second quarter," he added.
Interestingly, supply shortages for components of late have driven PC makers to focus on premium models and push up the average selling prices (ASPs), according to IDC.
Together with cost increases of components and logistics, the selling price has risen five quarters in a row to US$910 in the first quarter of this year, the highest since 2004.
"However, with demand slowing, promotions in full swing, and orders being cut, the ASP climb was reversed in 2Q22," said Linn Huang, research vice president for devices and displays at IDC. "Another quarter of ASP declines indicates a market in retreat."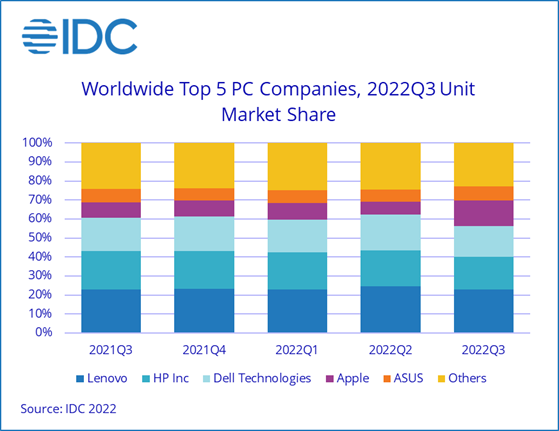 In the most recent quarter, Lenovo remains the top dog in the PC market, taking a 22.7 per cent share, despite shipments falling 16.1 per cent.
HP is second with 17.1 per cent of the market, with Dell following with 16.1 per cent. Both also endured falling PC shipments in the quarter.
Apple, in fourth, is the only PC maker that shipped more machines than last year, with a surprising 40.2 per cent growth. It has 13.5 per cent of the market.