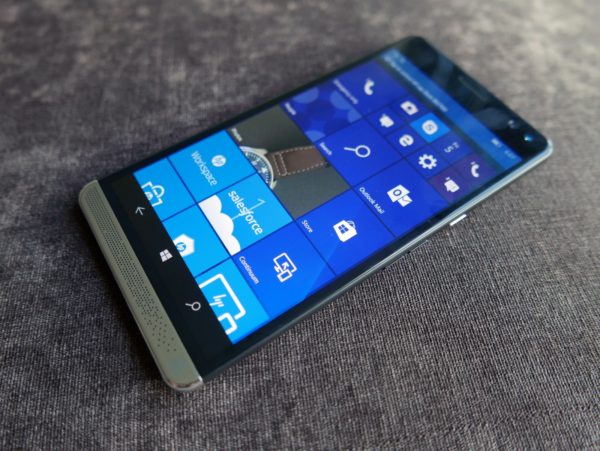 When I first saw the HP Elite x3 a few months ago, it reminded me of a similar device from some seven years ago – the Motorola Atrix.
The Motorola what? Yes, from the company that invented the cellphone, the Atrix was an early attempt at making an Android smartphone run like a PC on a laptop screen. All-in-one was the idea.
Fast forward to the present and we have Microsoft, the company behind most of today's PC software, trying to offer a PC-like experience from a smartphone. Specifically, a Windows phone running what it calls Continuum.
Today, the S$1,283 HP Elite x3, which runs the Windows 10 Mobile operating system, is probably the only device out there offering this, besides a couple of Nokia Lumias.
What the Elite x3 offers is essentially a Windows phone that you will likely pair with an additional lap dock (S$898), which is a laptop shell with screen, keyboard and ports. You can also buy a separate HP monitor for the desktop.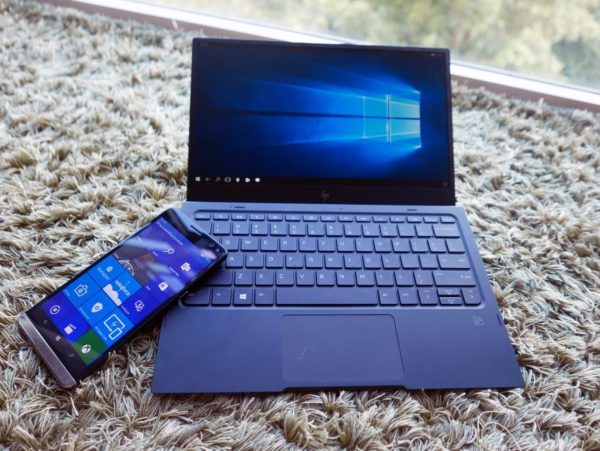 Good news is, you can connect the mobile device to the docks wirelessly. This eliminates the need to dock – and the mechanical wear and wear on the port – and makes things seamless on the go as well.
Plus, you can be getting WhatsApp messages on your small screen while the large one is showing a Web browser. Each display does its own thing so there is some flexibility.
I know what you're thinking by now. Why Windows 10 Mobile? Firstly, it is close to what you get on your regular desktop Windows. Secondly, you get to control this device remotely if you're a Windows administrator. No surprises that the Elite x3 is likely sold to organisations as part of a corporate fleet.
What HP has done well is make the devices look attractive. The fit and finish on the Elite x3 phone and lap dock are top notch. Aesthetically and practically, they feel solid in the hand and don't look like dowdy corporate machines that IT departments regularly stuff employees with.
The 4G phone's large 5.96-inch screen with Quad HD AMOLED display stands up to even the best flagship models in the Android world. With a Snapdragon 820 processor, 4GB RAM and 64GB onboard for storage, the Elite x3 isn't a boring down-spec'd corporate workhorse.
Perhaps more importantly, it has corporate features like a fingerprint reader as well as an iris scanner. The biometric security is probably a first priority for many organisations.
Certainly, both devices feel like they can take some punishment on the road. Even the shiny bits that are meant to look good have function.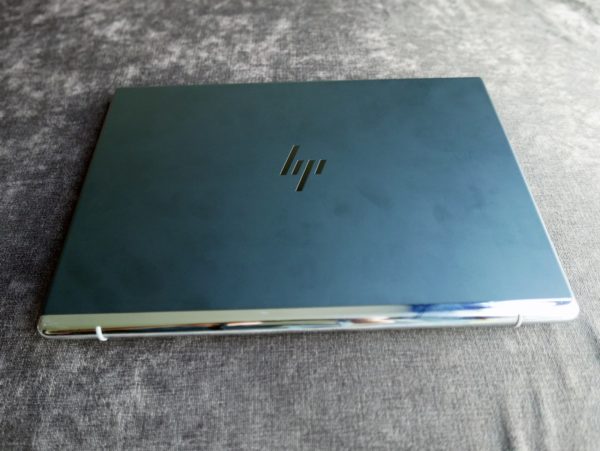 On the lap dock, the back of the screen pushes up the keyboard, reminiscent of Sony Vaios of the past, for a more comfortable typing position.
And yes, the keys are great to type on. They have a bit more spring than many thin and light laptops that are painful to bang on. The backlit keyboard helps too, if you type in a dimmed plane cabin.
The touchpad is a bit small, I'd admit, but the 12.5-inch Full HD screen is good enough for basic e-mailing. You also get three USB-C ports, a Micro HDMI port and a headphone jack, which are more than many an ultrabook.
The elephant in the room is how well Microsoft Continuum works. Connecting the phone to the dock is easy enough but the first thing you should know is that this isn't full-fledged Windows 10 for the PC. Though the Windows interface is familiar, you spot the differences pretty quickly.
For example, you have to use the onboard browser to get on the Web. No Google Chrome here. Plus, searching for something on the Windows bar isn't like simply calling up the Windows key and typing the app's name. You'll have to scroll to find the search bar.
Fortunately, shortcuts such as Alt-F4 still work. And more importantly, Microsoft apps such as Word that run on your phone will be seamless across the cloud once you log in to your Microsoft account.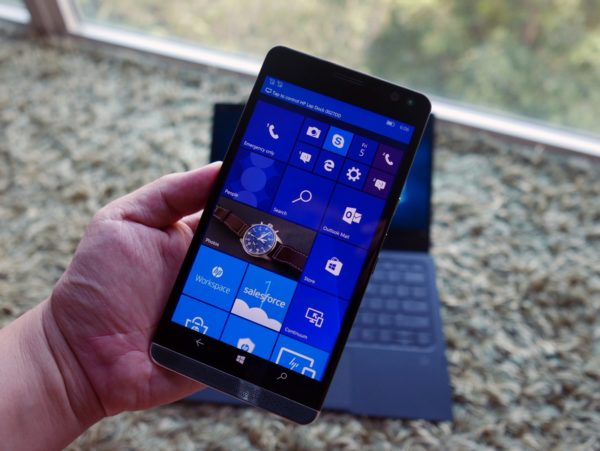 Still, there is no denying there's a difference in performance when things are on the large screen. There's a slight lag opening up a browser with several tabs, reminding you the Elite x3 is running on a mobile processor instead of a full-fledged Intel Core processor.
You'll soon also find that you can't have multiple windows open at the same time. So if you want to, say, compare a document to a report you're writing, you'd have to either keep switching screens on the lap dock or do so with the phone screen. Both are important compromises over a regular PC.
To be fair, integration does bring some benefits. What I do like is the ease with which I can open up the phone's images on the big screen. You also get to read your SMSes on it, without having to separately sync the services.
What about more powerful apps such as Photoshop, or indeed any Windows PC (Win32) app? Microsoft's operating system doesn't do those for now, so HP has to offer its own Workspace virtual desktop environment to run them. You have to pay separately for this though, with prices starting at US$49 a user a month.
As you'd imagine, the costs can stack up if you need to run your regular PC apps that are not supported with devices like the Elite x3. That may get you asking why you are jumping through loops to avoid buying a regular Windows PC, to begin with.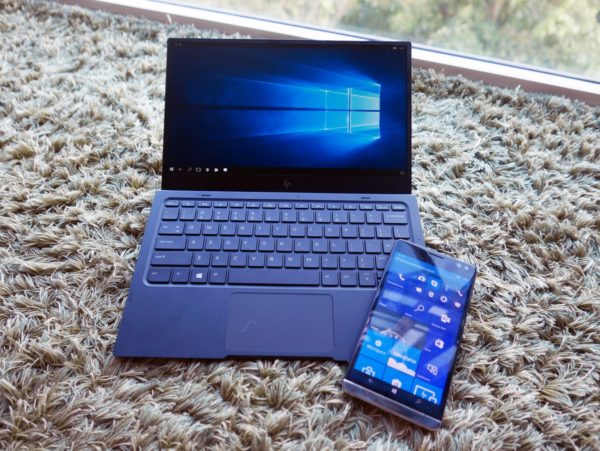 I see the main selling point for the Elite x3 as security. Restricting the number of apps that users can run is easier here than on a full-fledged Windows PC, so the Elite x3, with its reliance on the Net, is a convenient all-in-one offer for some businesses.
The question is whether users will buy in. The impact on performance cannot be easily ignored – a PC is still more powerful and the lack of native apps on Windows 10 Mobile may make users less productive on the road.
There's no denying HP did a great job with the hardware, making the Elite x3 attractive to the BYOD (bring-your-own-device) crowd. However, the software's limitations and cost could keep many users and their IT teams away.
Perhaps companies that already use Windows mobile devices, say, to stock-take in a warehouse might find the integration useful. Those who want a Windows-light mobile device might see the lap dock as a handy extension.
However, asking PC users to switch to the Elite x3 and Continuum is asking them to downgrade to a PC-light experience. It'd be hard to accept.