Brought to you by Informa Markets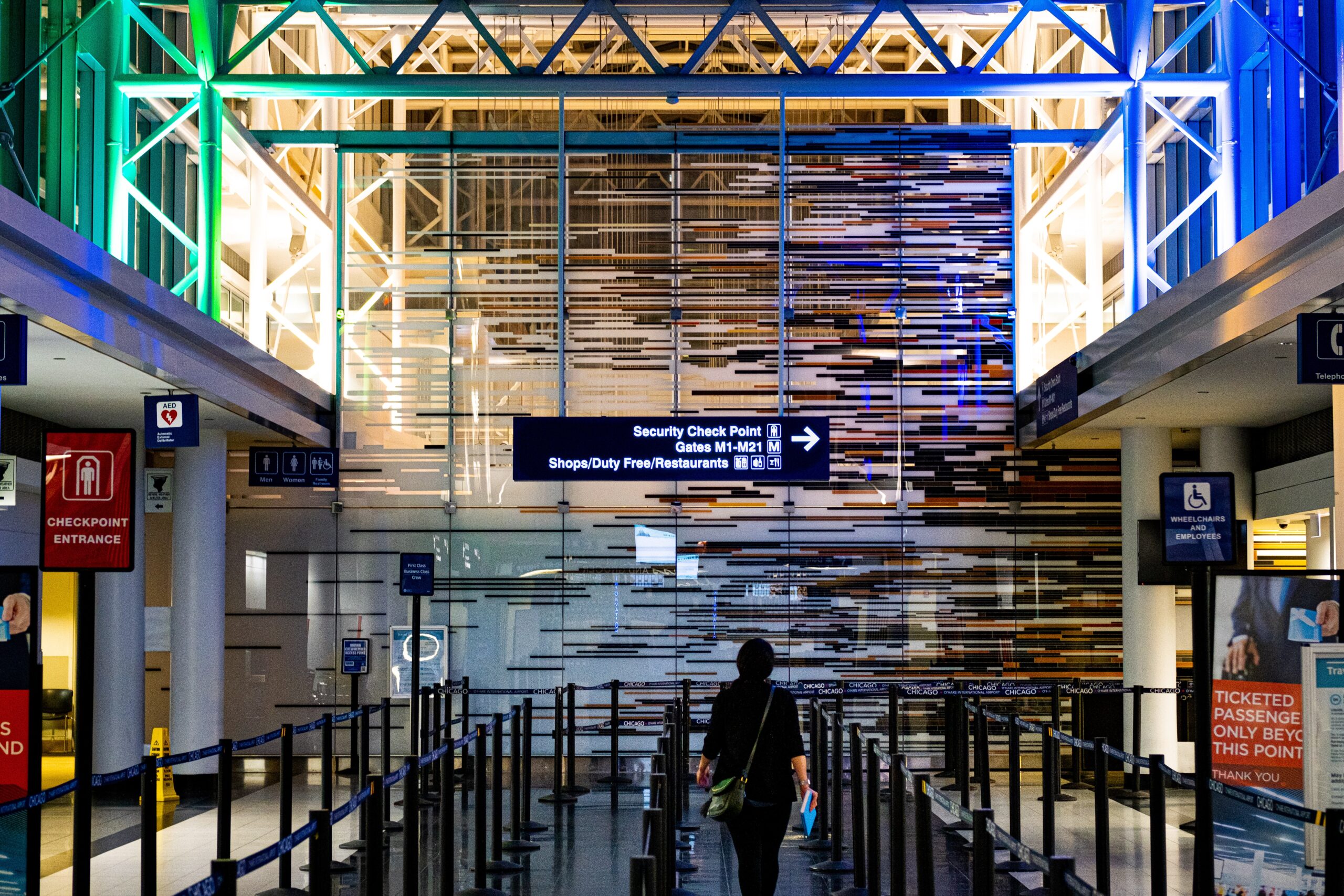 For a long time, empty airports, shuttered shopfronts and streets without cars will be the enduring memories of a turbulent year when people faced an unprecedented disruption to their everyday lives.
Yet, as the last few months of 2020 roll on, and as people start to adapt to the new normal of wearing masks, safe distancing and working from home, technology is proving to be an important component for recovery, say experts.
From the first, frantic days of catering to employees working from home to today's reality of readying for a long-term change, one thing is certain – businesses and governments have accelerated their digital transformation plans.
The pandemic has been a "jolt to the system" that will force everyone to embrace technology and ways of working – from video calls to virtual reality, said Sorabh Saxena, executive vice president for customer service and operations at AT&T Business.
Remote working has become much more normalised, he pointed out. "That will have implications on everything from commercial real estate to security."
The cloud has become a must-have resource, not just a server that is spun up whenever a developer team needs to test out a prototype for a mobile app. It now forms the backbone of many companies seeking to keep their operations running during the pandemic.
From video calls to conduct virtual meetings to collaborative tools that enable teams to work together remotely, applications on the cloud have provided the much needed scalability and agility that organisations seek.
Zoom, for example, saw its number of daily call participants skyrocket from 10 million a day in December 2019 to 300 million in April 2020. That is a 30-fold increase in just four months.
Mobile technology has also enabled people to work anywhere they go, including at home where many have been stuck for several months during the world's many lockdowns.
E-commerce delivered over on-demand apps has made a huge difference as well. Without the delivery of food, groceries and other goods made easy on platforms such as Grab, it would be even more difficult for consumers and businesses to adapt to life today.
Yet, even the fast-growing startup had to adapt to a crisis it had no way of predicting. During the lockdown in many cities in Southeast Asia, many of its 150,000 drivers had to switch to delivering food to home-bound customers.
With the impact of the disruption deepening, many organisations are looking ahead to new technologies to meet the challenges.
In particular, artificial intelligence (AI) and machine learning (ML) will take on more impactful roles as more processes become automated to reduce the physical contact between people.
At a manufacturing plant, for example, robots already take on many jobs today. With advanced Internet of Things (IoT) sensors, the data collected, say, on a production line can be fed back to an AI that analyses if there are possible quality issues.
From here, the process can be fine-tuned even more for the future, reducing any wastage of material or cutting downtime.
New wireless technologies such as 5G and Wi-Fi 6, which are designed to support a lot more connected devices and often at lower latency, will be crucial as well. They will be the link between the various components of a smart factory, school and nation.
Just as important as connecting up more digital devices is the job of protecting them and the data they generate from unauthorised access.
From the customer data that a retailer collects each day to the medical data that a hospital records, the role of cybersecurity has never been more important.
Cyber attacks have not let up, but instead increased during the pandemic, including those targeted at hospitals during this trying time.
To counter this, cybersecurity has to be built from the ground up, no longer as a bolt-on feature, say experts. In other words, defence in depth that is only possible when entire systems are designed with cybersecurity in mind.
For many organisations, 2020 will have been a year spent battling a difficult business climate and getting ready for the new normal, whatever the future brings.
The technologies they have deployed so far will have kept the businesses going, but now many are looking to a future where they have to get used to working remotely and interacting with less physical contact.
Key to these future efforts is business resilience. By the estimate of many experts, the disruption caused by this coronavirus pandemic will go on until at least the end of 2021.
This means organisations have to plan their digital transformation for the long term, by focusing on the right technologies that meet their needs not just today but the future.
Transformation has been happening gradually over nearly 40 years but the scale and scope of the Covid-19 situation is changing that, said Clint Wheelock, chief research officer at Omdia.
"With more people necessarily relying on technology to work, shop, and socialise than ever before, the move to adopt next-generation technologies, services and strategies is accelerating at an unprecedented rate," he added.
Visit the ConnecTechAsia virtual event to understand how technologies are revolutionising the Asia-Pacific landscape amid the challenging pandemic situation. Register here and get a preview of the BroadcastAsia, CommunicAsia, SatelliteAsia and TechXLR8 Asia component events running from Sep 29 to Oct 1, 2020.