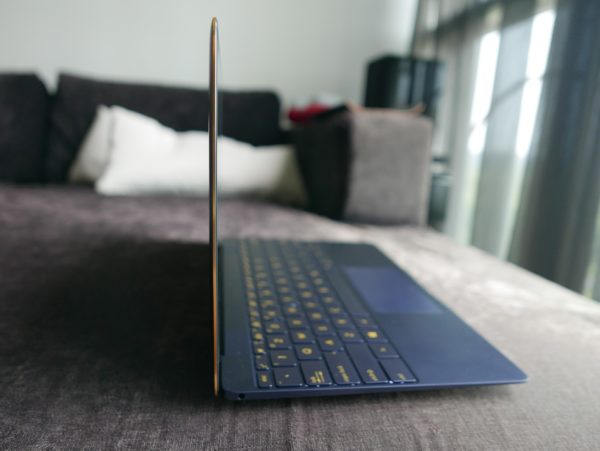 It's hard not to draw comparisons with Apple's MacBook when you take the Asus ZenBook 3 out of the box. Thin, sleek and extremely portable, it is the type of machine you'd like on the road.
Like Apple's excellent ultraportable laptop, the ZenBook 3 prizes portability over other features like a more comfortable keyboard and expansion ports.
What it has in abundance, however, are style and build quality. And unlike Apple, it uses a full-fledged Intel Core i5 or i7 processor instead of the less powerful Core M on the MacBook.
But first, the look and feel. These are the features that often win over users buying a thin and light ultraportable today, and the ZenBook 3 does well here.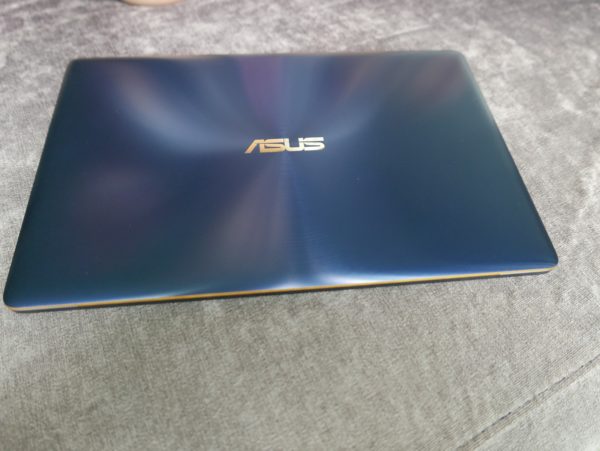 The smooth aluminium finish you've seen from previous ZenBooks is here. As are the chamfered edges that add a touch of elegance to the metallic case.
The hinge feels sturdy too when you flex the the screen about the clamshell design. Plus, the gold backlit keys are a nice touch.
And weighing just 910 grams and with a thickness of a mere 11.9mm, this is one laptop you can slip into a small bag and forget about as you carry it around town. In case you're wondering, it is slimmer and lighter than the MacBook.
And just like Apple's design, the ZenBook 3's keyboard makes use of almost the entire width of the laptop, thus utilising the maximum real estate you get on such a small machine.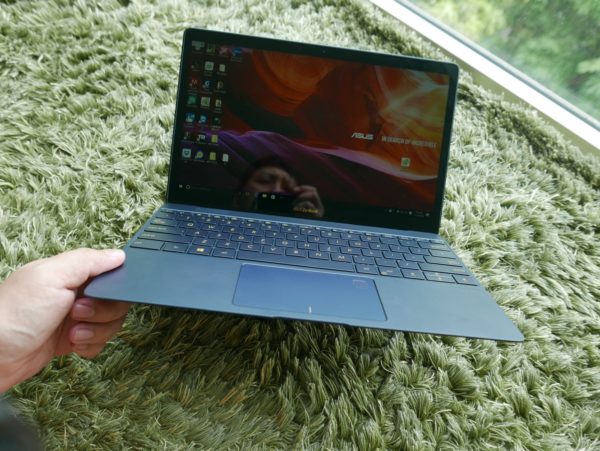 Sadly, though, there are always trade-offs when it comes to ultraportables and the ZenBook 3 is no different.
You wish there's more key travel when you type away on the Asus laptop, especially if you are working on a long report. To be fair, the keys are a bit more springy than many ultraportables, and I may be a little difficult to please.
Just take note of that if you type a lot on the go. For folks who are mostly e-mailing and editing PowerPoint decks on the go, I guess this isn't such a big issue.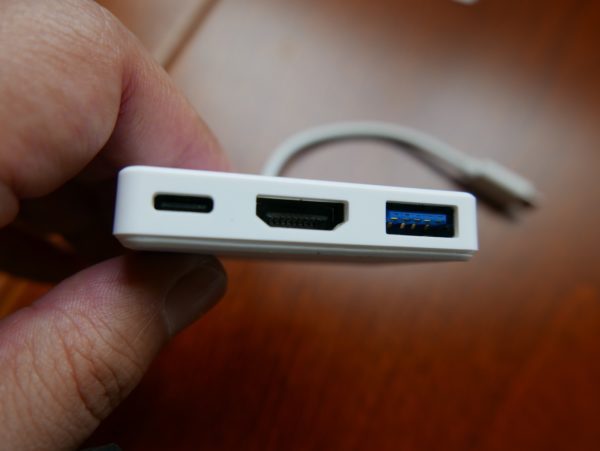 One thing you might be a little more concerned with is the lack of expansion ports. All you get on the ZenBook 3 are a USB C port and an earphone jack.
Like the MacBook, you'd have to bring along a dock or adapter if you want to hook up to a USB drive, mouse or projector, for example.
Fortunately, Asus at least includes a mini dock in the box that lets you connect to a USB 3.1 Type-C, a USB 2.0 Type-A or a full-sized HDMI device.
To keep things running cool and still retain a slim design, Asus went with a 3mm thin thermal fan. Be aware that during heavy loads, the bottom of the case can get a little toasty. Again, that comes with the territory of a thin and light machine.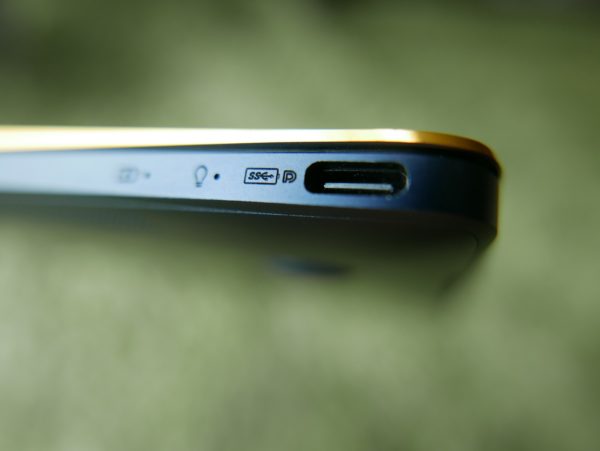 What I do like on the ZenBook 3 is its 12.5-inch screen. Although it is only in Full HD resolution instead of the Quad HD we see nowadays, the Asus display shows off high contrast and a natural vibrancy in its colours.
Impressive as well are the speakers. Okay, usually, they are not the first things you look for in a laptop, but Asus has done a good job making special effects sound deep, rich and involving. This is a far cry from what's often an afterthought in many laptops.
Asus has also done well with the touchpad. Again, Apple is the industry reference in this department, but the Taiwanese manufacturer has included a large, responsive interface in the ZenBook 3 for everyday use.
Another thing that differentiates it from other ultraportables is the performance this laptop offers. Rocking a Core i5 or i7 chip, it is made for many of the tasks you do on your more powerful desktop as well.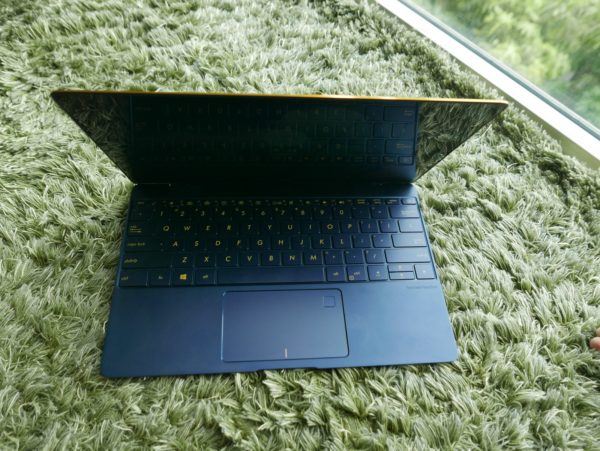 What's also included are a useful 512GB of solid state drive capacity and 8GB or 16GB of RAM. The higher end model I tested has the Core i7-7500 chip and 16GB of RAM. It didn't disappoint in terms of performance.
In PCMark 8 tests, which measure how well a PC handles everyday tasks like photo editing and video chat, the ZenBook 3 acquitted itself well.
In the Home benchmark, it scored 3,305, which is higher than a similarly-spec'd LG gram 15, which uses a slightly older Intel Core i7 chip.
Like most ultraportables, the ZenBook 3 is not a machine for gaming. The Intel Graphics 620 onboard does a gamely job of moving pixels around, but you'd be a little unfair to fault the laptop for not showing the most attractive eye candy in your games.
In the 3DMark benchmark that simulates such games, the Asus laptop scored 5,065 for the Cloud Gate sub-test and and 3,006 in the Sky Diver sub-test.
That isn't high but neither are my expectations for a portable machine not made for that purpose. What the ZenBook 3 does have the muscle for are everyday home and work applications.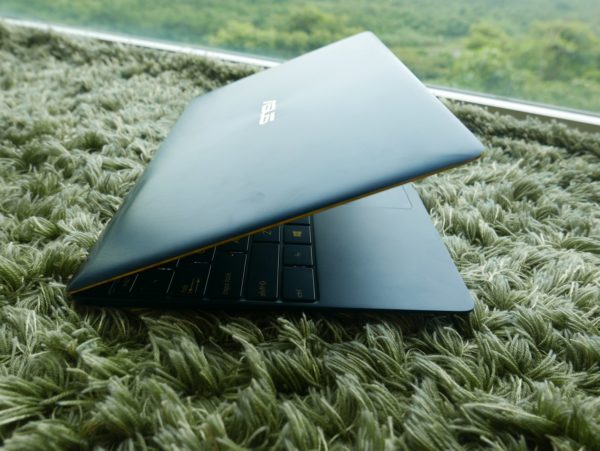 The basic model with a Core i5 chip, 8GB RAM of RAM and SATA3 512GB SSD goes for S$1,998, which is reasonable for a decently-spec'd ultraportable.
If you can stretch the budget a little, S$2,598 gets you the higher-end one with a Core i7 chip, 16GB of RAM and a 512GB SSD running on the zippier PCI-E interface.
The ZenBook 3 should feature highly on your lists if you are want something that does heavy lifting at the desk and retains a svelte profile on the go. However, do check out the keyboard to make sure that's something you're comfortable with.