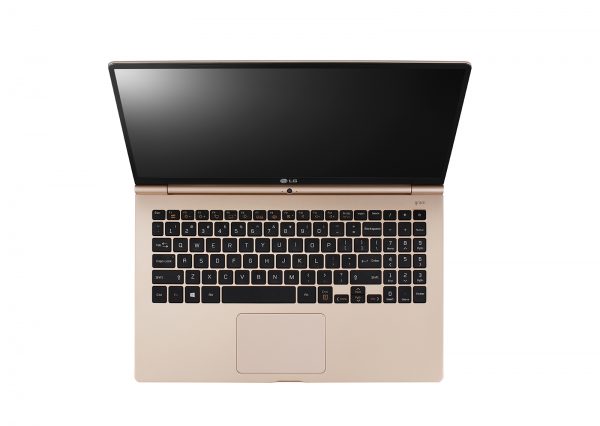 Walk into an electronics shop today and you'd find no shortage of ultra-thin laptops.
Whether you're looking at Apple, Dell or Lenovo, many of them offer a 13.3-inch screen that's big enough for everyday tasks like e-mail and wordprocessing.
Try to work on a large Excel spreadsheet, however, and you'd end up scrolling a fair bit. Got a couple of documents to refer to, as I often do when writing a story online? You end up switching between windows around because the screen usually isn't large enough to comfortably fit two of them side by side.
Thus the more generous 15.6-inch screen on the LG gram is such a welcome change. Sure, there have been other such "workhorse" machines in the past, but usually they are stuck with hard disks instead of solid state drives to cut costs. Or they are much heavier.
The LG gram 15, which also has a smaller cousin in the gram 14, is as light as they come. Weighing just 980g, it is lighter than many 13-inchers that usually tip the scales at slightly over 1kg.
This makes the gram 15 an excellent option for folks who want a big screen on the go. I've used the feather-light Sony Vaio Pro 13 for almost three years, and if I were to find a replacement, the gram 15 is surely top of the list now.
LG has kept the bezels really thin, at just 6.7mm, to keep weight down. And the screen is good enough – just about – for two documents to display side by side with comfortably-sized fonts. Invaluable whenever I'm writing a story and checking facts, say, with a news release next to it.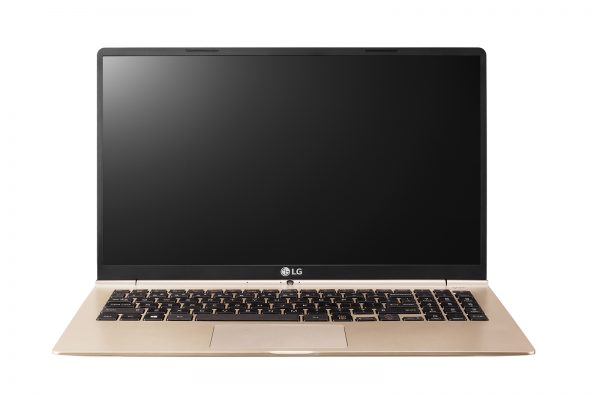 The magnesium alloy case, by now common on ultra-light machines, feels solid to touch. And very importantly, this isn't just a show pony. There are useful ports on both sides of the gram 15 – an HDMI port, four USB ports (one Type-C), a microSD card slot and a headphone jack.
This means you don't have to buy a USB hub to plug all your gadgets, like USB drives, separately in a messy chain. Kudos to LG too, for including an Ethernet adapter, which plugs into one of the USB ports, in case you need a wired connection.
What I also like is the LG gram 15's keyboard, which offers a nice balance between key travel and thin design. The keys are not as shallow as you can get sometimes on Apple Macbooks, for example.
The larger format also means you get a number pad and power button next to the regular keys. This takes a little getting used to, especially if you are the type who feels for the edge and instinctively goes for the Backspace and Enter keys.
LG has also done a decent job with the touchpad, which is large and sensitive. Moving around a 15.6-inch display, I never had any issue. However, as before, Apple's touchpad is still the one to beat, with unrivalled smoothness and sensitivity.

What about performance? Inside the LG gram 15's pretty gold-coloured frame, you get what you'd expect from the latest portable laptops.
My top-end review unit was spec'd out with an Intel Core i7-6500U chip, 8GB of DDR3 RAM, 512GB solid state drive (SSD) and Intel's integrated HD Graphics 520. Not too bad for a machine on the go.
With everyday tasks, the LG gram is certainly no slouch. With PCMark 8 Home, which runs a series of often-used workloads, it scored 2,831. With the Work tests, it got a score of 4,232.
These scores are close to what I got with the same benchmarks from last year's Dell XPS 15, which also sports a 15.6-inch screen but has a slightly faster processor and 16GB of RAM.
The LG gram 15 clearly isn't a gaming machine. It may be okay if you want to fire up a casual game, but you won't get the prettiest graphics effects, that's for sure. Be prepared to scale down the detail.
In 3DMark tests, which measures how well a PC handles games, the LG gram scored 3,107 in the Sky Diver subtest and 4,399 in the Cloud Gate sub-test. These are pretty modest scores.
Dell's XPS 15, in comparison, got 12,611 for Sky Diver and 16,481 for Cloud Gate, thanks to its gaming-focused Nvidia GeForce GTX 960M graphics chip. However, that laptop weighs twice as much as the LG gram 15, which is made for the road, rather than to be a desktop PC replacement.
LG probably has battery life in mind too, when it decided not to drop in a more powerful graphics chip. You want more graphics processing? It's likely you'd run out of juice more often on the go.
To fit in with a slim design, the LG gram 15's two-cell, 4,495mAh power pack is capable. However, there's a limit to how much you can pack in. And you do need power for a 15.6-inch display.
My PCMark 8 Home battery test ran for 2 hours 29 minutes, which isn't the longest but not too shabby either, considering that the screen was always on and busy working all that while. I'd expect the machine to run on much longer should I be only working sporadically.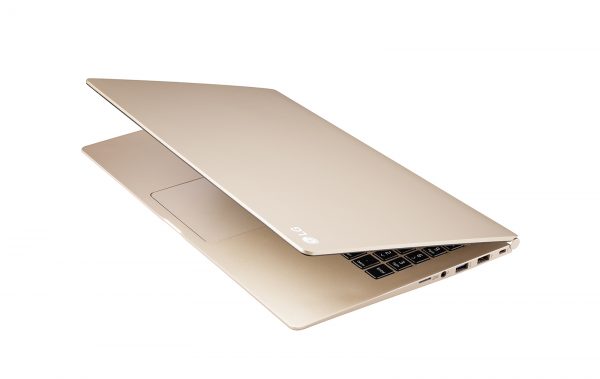 This may be why LG stuck with a Full HD (1,920 x 1,080) screen instead of higher resolutions such as QHD (2,560 x 1,200), which may end up draining more power. Whether that matters to you depends on the work you usually do.
If you are mostly typing e-mails, working on reports and editing a photo or two occasionally, the lower resolution may not trouble you. It might not make that much of a difference either.
However, if you want the sharpest resolution, you'd have to look elsewhere. Some users argue whether you'd need such sharpness with a small screen. Just remember that entry-level smartphones today have Full HD resolutions now.
Personally, I won't grumble too much with that resolution on a laptop, perhaps because I've been on a Full HD screen with my Sony Vaio all this while. Thus, I've been drawn to the deep contrasts offered by the LG gram's IPS (in-plane switching) LCD screen instead of the lower resolution.
The other thing that surprised me was the sound quality. When I played a video the first time, I was looking around the laptop to find where the audio came from. Turns out it's delivered from two small slits on either side of the laptop.
You don't expect fantastic audio from the limited dimensions of a thin machine, but I'd say the LG gram is decent in playing back songs. Plug in a pair of headphones and the onboard Cirrus Logic DAC (digital-to-analog converter) does a manful job of making sure the sound isn't overly lean or bloated.
All in, LG has created a very accomplished laptop for folks on the road all the time. Being lighter than existing 13-inchers yet packing the full power of an Intel Core i7 processor and a handy 15-inch display, it is uniquely appealing.
To be sure, the LG gram 15 isn't your typical 15-inch desktop replacement. If you want to play games, there are thicker, heavier and less portable machines with more powerful graphics chips. But if you want a large screen on the go, LG has finally created something highly attractive.
The top-end model I reviewed goes for S$2,199. If you don't need so much storage, a cheaper version with a smaller 256GB SSD costs S$1,899. Both offer good value.
I can see myself carrying one of these thin laptops with a large screen in future, when my trusty Sony Vaio gives up. Indeed, I've been waiting for such a machine for a long time.