Dell's XPS 15 is something that will delight users who've been waiting for a large laptop with the works – as well as the looks.
The bigger brother of the excellent XPS 13 ultrabook, the XPS 15 sports the same design elements that make the thin and light version such a great laptop.
The edges of the screen are extremely thin so there's precious little unnecessary weight or size here. Plus, the metallic finish feels simple and sturdy.
What's also interesting are the little hints of the XPS 15's premium status – light at the charging point, for example, shows that your laptop is being juiced up. If you liked the XPS 13, the XPS 15 should impress you with its look and feel.
The bigger version, of course, won't be as light. Indeed, with a six-cell battery packed in, my review unit weighs 2kg. That's about twice as much as many a thin and light model with 13-inch screens.
But the XPS 15 isn't an elephant. Indeed, there are much heavier 15.6-inchers in the market, so Dell has done a great job in making its new laptop light enough to be lugged around.
This is a machine for folks who want a larger screen on the go and don't mind carrying the added weight. Think of a journalist who wants a more generous screen to view press materials and an article he's working on side by side.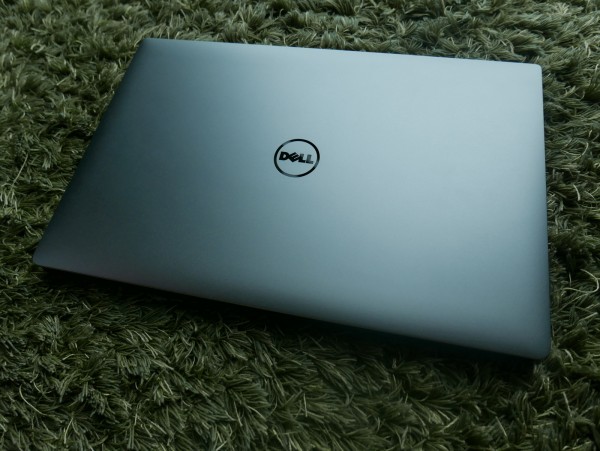 It certainly doesn't hurt to have a sharp 4K resolution, of course. The review unit I tried out recently – a mid-range model in the XPS 15 range – comes with this feature. It is a boon to those who want to see all the detail, say, when editing a photo.
The Dell machine packs the hardware under the hood as well. An Intel Core i7-6700HQ quad-core chip, 16GB of RAM and a 256GB solid state drive bring the horsepower to run more demanding apps.
At the same time, the Nvidia GeForce GTX 960M graphics chip is decent enough for you to fire up a few games when you are bored.
This is not a dedicated gaming machine, more a work and everyday machine with a great screen. I won't be playing games in 4K resolution on this, but Full HD should work better.
Performance-wise, it should be no slouch, though I'm a little surprised the PCMark 8 scores it got were a little low at 2,975 for the home workload. This test measures how well a PC responds to everyday tasks such as photo editing.
An Asus gaming laptop with an older Core i7 chip but faster graphics chip did better last year, with a score of 4,499.
The XPS 15 is not a hardcore gaming machine but the GeForce GTX 960M is an able chip, helping it do respectably in 3DMark tests. These simulate gaming scenarios to measure how well a PC responds.
For 3DMark, the XPS 15 grabbed 3,939 for the FireStrike test, 12,611 for Sky Diver, 16,481 for Cloud Gate and 38,225 for Ice Storm. In other words, games should play well on the XPS 15 but not at 4K, unless you're talking about non-demanding titles.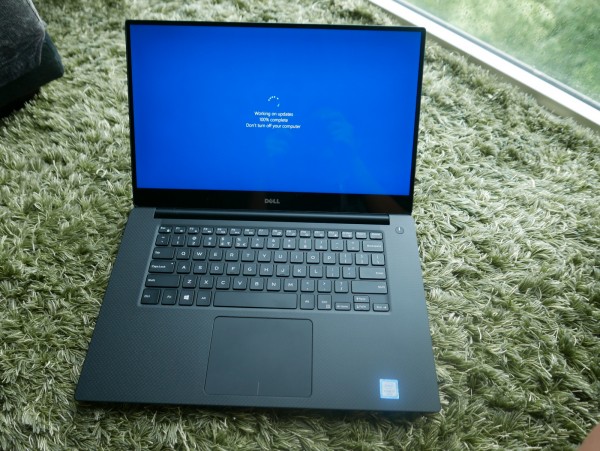 Certainly, the S$2,899 that Dell is asking for is more for the build and design and other hardware in the machine. Together, it's a nice, all-rounder package.
The tough exterior looks like it can take a beating, despite its nice metallic finish. The backlit keyboard is also a joy to type on, while the touchpad is large, smooth and fast.
Okay, it isn't going to beat Apple on this, but Dell has made its own touchpad a lot easier to use than many PC rivals. It's among the most responsive I've tried out.
I don't have any issue either with the heat generated by the laptop, though you can expect the fan to throttle up when firing up both the Intel processor and the Nvidia graphics chip, say, during a game.
It's good then that the sound isn't too shabby on the XPS 15. With enough body and slam for special effects, it is a great companion to have for games and movies.
If you are seeking a large laptop that isn't too hefty to lug around and still packs the gear, then the XPS 15 has to be high on your list of PCs.
You just have to get used to the weight if, like I, you have been used to a thin and light ultrabook for too long.