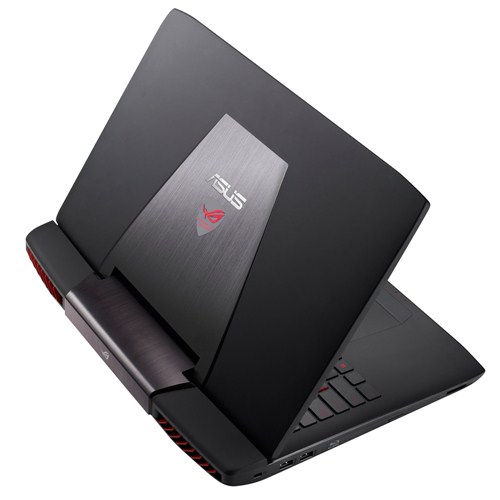 Asus' latest gaming notebook should not be called a laptop because you wouldn't want to place this 5.3kg machine on your lap too often.
But place the ROG G751JT on a desk, where it is meant to be, and it is a versatile gaming PC that won't take up as much space as a large screen and desktop PC combined.
What impresses me most are the useful gaming features that Asus has thrown in besides the expected hardware.
Okay, there's Intel's Core i7-4710HQ processor, 8GB RAM, and the Nvidia GeForce GTX970M graphics chip that's all-important to games, along with a Blu-ray drive.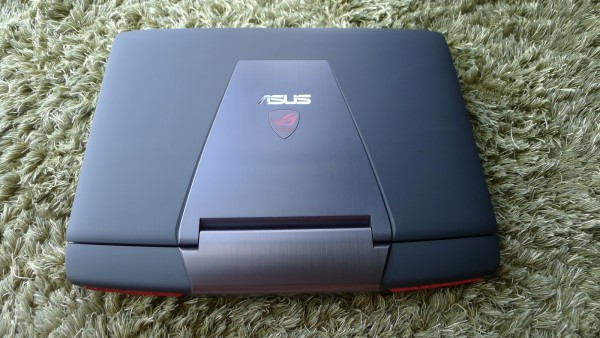 Yet, what makes me like this Asus machine is the thought put into the gaming experience. The 17.3-inch screen at 1,920 x 1,080 is not just sharp, but also bright and free from glare even when you play games on a bright Singapore afternoon.
The keys on the keyboard offer good key travel and response. The tactile feedback is great, providing the sureness of each touch while being "soft" enough to prevent fatigue over time.
There's even a handy record button to automatically save in-game scenes on the PC. Another button lets you access the popular Steam online gaming service with a TV-friendly interface, so you can hook up the notebook to a big screen quickly and get into a game.
Yet another gaming feature that I like on the ROG G751JT is the audio quality. The onboard amplifier that Asus has included is said to be able to power up demanding 600-ohm headphones.
The speakers onboard are complemented by a subwoofer that offers some of the best sounds I've heard on a portable PC. There is a whole lot more body to sound effects in games, while the bass is thankfully not overplayed by Asus, despite providing the desired slam.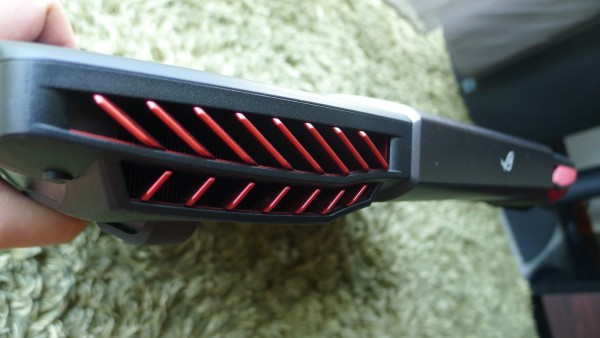 It's clear the Taiwanese company has put a lot into the design. The non-slip surface, for example, not just looks good but is useful when your hands get sweaty after hours of gaming.
The heat exhaust system is also another big plus. Even after hours of play, the unit does not get extremely hot, as some gaming notebooks can get. That's because the heat is smartly pushed out at the back of the machine and not dissipated right under your palm.
When it comes to performance, the G751JT's zippy processor and graphics card clearly push the machine ahead of non-gaming laptops.
In PCMark 8 tests that measure performance in regular work and home tasks, it scored 4,499 for a home workload and 4,824 for a bunch of work tasks. That's a good result, certainly better than another Core i7 machine we tested last year.
The Asus notebook didn't disappoint either in 3DMark, a test that simulates actual game scenarios. It scored 6,624 in the Fire Strike subtest, 18,500 for Sky Diver, 20,123 for Cloud Gate and 129,052 for Ice Storm.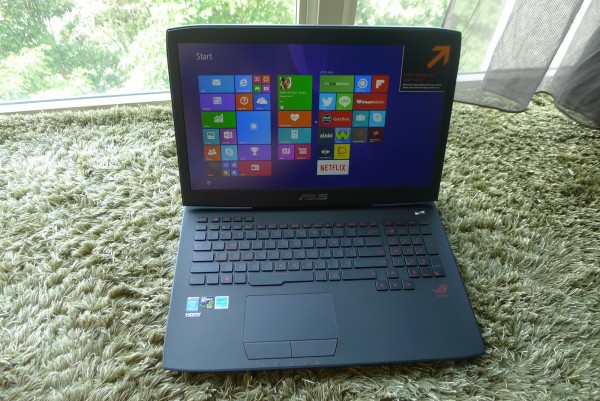 I fired up a couple of games to try out as well. While they mostly played fine, I had some issues with Battlefield Hardline, the recently launched first-person shooter.
Using the default "medium" settings for graphics quality, I expected the game to play well. So I was disappointed that, in between scenes, which were supposed to be smooth, things tended to freeze up annoyingly.
For some reason, I could not get my frame-rate testing software – Fraps – working on this machine, but I am sure it wasn't the Nvidia GeForce 970M that was causing the issue.
The 1TB hard disk, I believe, is the problem. Though it's backed by a small 8GB solid state cache, it slows down the loading of games and really has no place in this fast gaming machine.
Besides the issues with Battlefield Hardline, loading games from this slow-spinning, 5,400rpm drive can test your patience. Especially so, if you are used to a solid state drive (SSD).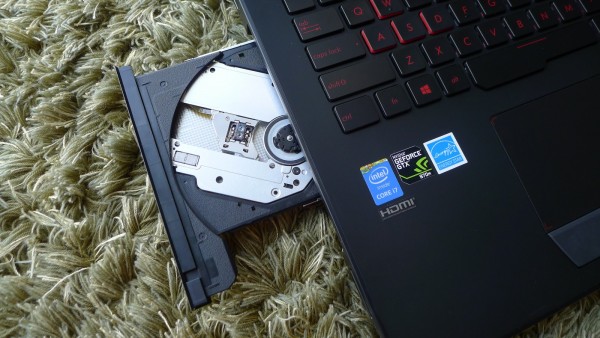 Asus has a more souped up model – the G751JY – which comes with a 128GB SSD and a faster 7,200rpm hard disk, along with 16GB of RAM and GeForce GTX 980M graphics. That's the one I'd recommend if you are after a great gaming notebook.
Despite costing S$2,898, a good S$700 more than the S$2,198 G751JT that I have tested, it would bring some much needed zip to games and programs.
It's just a strange decision by Asus to include such a slow hard drive to drag back all the great hardware onboard the cheaper machine. It could have cut costs from a fancy Blu-ray drive and placed a fast SSD in there instead.