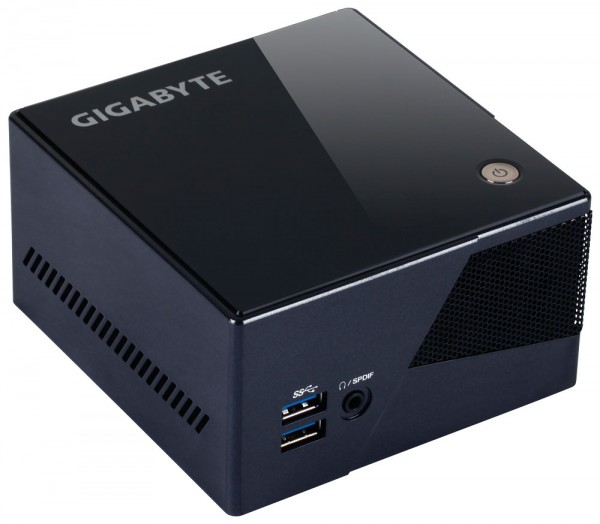 For any PC enthusiast, a walk through Sim Lim Square these days tells the story of the PC more clearly than endless reports about its first serious decline in decades.
Instead of dozens of stores selling motherboards and graphics cards, you now find many selling mobile accessories like iPhone covers. Who can blame them? One fetches profit that's several times the cost; the other's margins are known to be at 10 per cent or lower at times.
The good news from all this gloom is that the PC, facing a permanent decline in an age of tablets and smartphones, is finally being reinvented, perhaps in ways that should have been done much earlier.

I'm thinking of PC kits in the shape of Intel's Intel's Next Unit of Computing (NUC). No bigger than a small curio box, they pack almost the same power as the big tower PCs of old.
Whether you place one next to the TV as a home theatre machine or at the back of a monitor as a lightweight PC, these NUC machines have made desktops interesting again. Yes, you can plug in your laptop, but if you don't need that extra screen on the go, why not just connect up a PC that takes up almost no space?
Since the first such machines turned up as kits for DIY fans last year, many NUC-based PCs have captured the attention of users.
And after reportedly selling more than a million of its NUC kits last year, Intel recently expanded the range to include low-power Atom processors alongside the more powerful Core series.
What makes the NUC significant is how the desktop PC has finally become, well, sexy again. To be fair, there have been various efforts at slimming down the desktop PC, but they just didn't have the lift that Intel is offering with the NUC now.
From the proprietary shoebox PCs from motherboard maker Shuttle in the 1990s to the more recently popular compact mini ITX motherboards, the PC industry has often taken a step forward and two back.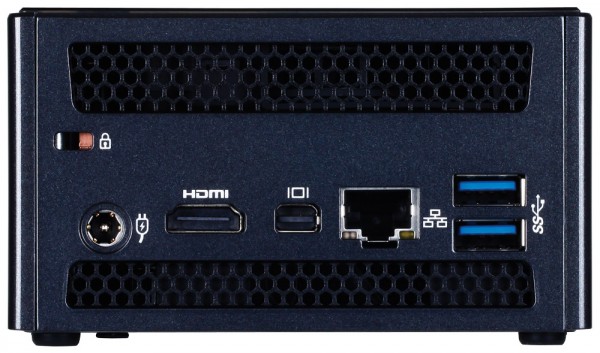 Now, when I recently tried out a Gigabyte Brix Pro, a PC kit based on the NUC design, I can safely say there is no turning back to a bulky PC for many users. And that's coming from someone who still uses a huge Silverstone TJ-07 case, despite discarding a complicated watercooling setup in the past.
The Brix Pro I tested came paired with a Core i7-4770R, 8GB of RAM and an Intel 240GB solid state drive. In most everyday tasks you hand it, it'd do as well as a larger machine.
I ran tests on PCMark 8 that simulated a typical home workload and got a score of 3356, which is not bad at all. Even at its most taxed, the machine would not sound noisier than your average laptop with the fan spinning up.
What the PC didn't do so well, with Intel's integrated Iris Pro graphics, is obviously in games. It scored just 1376 in the Firestrike test in 3DMark, which is below what you'd expect of a dedicated gaming PC.
While the Brix Pro may not do demanding games tremendously well, Gigabyte has other similar-sized machines with more powerful graphics options. Those should work better for gamers than the version I tested.
The danger for these NUC machines is that they can be neither here nor there when it comes to fulfilling so many needs.
Keep it tightly-packed with graphics muscle and you can expect some gamers to say they'd rather buy a cheaper Xbox One or Playstation 4. At the lower end, the competition is stiff too, with Android-based boxes running Arm-based processors doing a very good job as a home theatre or video streaming box.
Where does the small PC fit in then? That remains a difficult question, despite so much promise shown on these NUC machines. The reason is because consumers are spoilt for choice and the PC never was the top pick for the living room for non-geeks.
But while the NUC doesn't look like it will add more uses to the PC, it certainly can make its existing use – a workhorse in front of every user – more appealing. You can buy a tablet to view videos, but an attractive small PC on your desk for editing them certainly would be nice, especially if the price is right.
If size was a reason why you stayed away from a full-fledged PC, then the NUC-based machines will surely be welcome. All the power, minus the bulk. Why not?
Another area where NUC-based machines can do well in is PC gaming. This is a small but growing market, one that eschews playing console games in front of a TV in favour of a more personal and immersive experience with better graphics.
For such users, gaming notebooks have already been a hit. Certainly, if a vendor can develop high-powered NUCs that feature the latest discrete graphics chips, there will be buyers. Not every gamer wants a huge desktop sitting on the floor, after all.
What will make these NUC kits more attractive is price. In Singapore, things seem pretty expensive at Sim Lim. The Gigabyte Brix Pro basic kit I tested with a Core i7-4770R costs a steep S$959.
Add 8GB RAM and a 256GB SSD and the price tag reads more than S$1,300. That's too close to the most beautiful small PC out there – the Apple Mac mini, which costs S$1,500 with a somewhat similar configuration.
The same Brix Pro kit on Amazon goes for US$662 (S$827), which is more attractive. For such NUC kits to have a chance at turning things around, or slowing the decline of desktop machines, prices might have to be even more competitive in the remaining months of 2014.