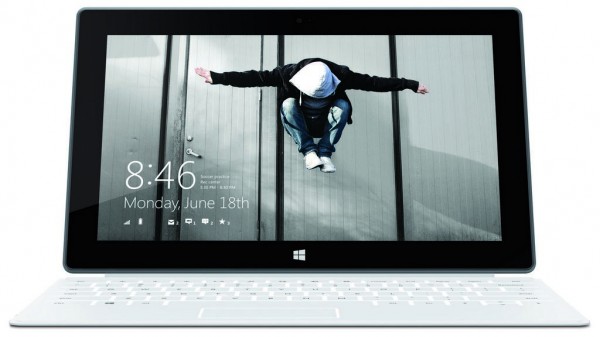 Microsoft has slashed prices again for its branded tablets in Singapore, as it looks to clear existing stock while updated versions get readied in the coming months.
Prices for the Surface RT tablet now start from a low S$558 with a Touch Cover keyboard thrown in. The combo had cost S$618, after last month's initial price cut. At launch in April, this 32GB basic version was going for S$798 with the keyboard.
The Surface RT runs the Windows RT operating system, which lacks many of the apps on rival Android and iOS tablets. It does have a version of Microsoft Office included for the price, which will appeal to office workers as well as school-going children.
At the current low price, the tablet is sure to attract more interest, as HP's fire sale of its doomed TouchPad did in 2011.
However, Microsoft is not exiting the market. Rather, it is expected to come up with new versions in the coming months, in a bid to improve the poor reception with the original Surface RT (read our review).
While geeks may sniff at the Surface RT, which doesn't run traditional Windows programs, they will be happy to hear the full-fledged Surface Pro is going to be cheaper in Singapore as well.

It now costs S$1,068 for the 64GB version, instead of the S$1,198 that Microsoft was asking for during its launch here in May. The more useful 128GB version has its price cut from S$1,328 to a more attractive S$1,198.
That's not a bad price for what is essentially a very portable laptop with a touch-screen that doubles up as a tablet. With an Intel Core i5 chip and running Windows 8 Pro, the Surface Pro provides an alternative to the traditional clamshell laptop (read our review).
Yet, its price cut also reflects how fast the market has moved. New laptops sporting the power-sipping "Haswell" CPU from Intel have hit the market, while Microsoft still relies on an older version of the Intel Core chip that drains the battery much faster.
Should you plonk down the moolah for Microsoft's cut-price devices now?
The Surface RT certainly is an attractive option for a really low-cost alternative, like how a netbook – remember those? – used to be a secondary portable device when you don't need all the horsepower on your work laptop.
The price is also attractive for the Surface Pro. It looks like a good option for a sleek, but still reasonably priced portable, laptop that doubles up as a tablet if you are always on the go.
The biggest problem though is timing. Many Singapore users already own an iPad or Android tablet, so even a low-cost Surface RT might not immediately tempt them to junk their existing devices.
Similarly, folks looking for a laptop may look for the latest models sporting Intel's new CPUs, instead of the Surface Pro, unless they like the idea of a more portable machine.