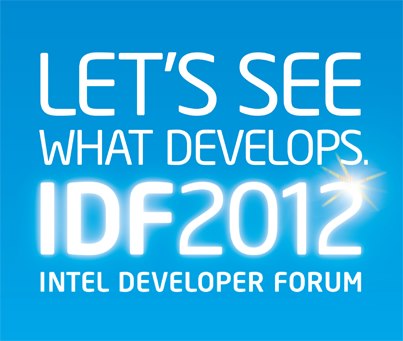 Intel has just formally unveiled its fourth generation Core CPUs, sticking to its guns to push out cross-over tablets and ultrabooks that promise enhanced performance while providing a full day's battery life in 2013.
These new chips, previously codenamed Haswell, can produce the same performance while consuming half the battery life of this year's Ivybridge or third-generation Core CPUs, which are expected to power the first Windows 8 devices. The new CPUs also use 20 times less power while idle.
At full speed, the new CPUs' graphics prowess surpasses the current CPUs easily, according to demos at the annual Intel Developer Forum at San Francisco this week.
Intel hopes the new chips will further push the sales of ultrabooks, which have wowed many users with their innovative designs, but have not sold as well as expected. Last week, the semiconductor giant had to downgrade its sales prediction for the third quarter

Speaking with reporters here, Intel executive vice president David Perlmutter said the company still sees ultrabooks as the way forward. It appears convinced they will rival tablets like the iPad and other Android devices made by the likes of Samsung, which run on chips using Arm technology.
Ultrabooks sporting Intel's new chips and running Windows 8, said Perlmutter, will provide the muscle in running common programs that many of these rival tablets cannot. "Mobile computing is not just about mobile – it's also about computing," he argued.
The new CPUs are still several quarters away from shipping. Besides the demos on stage and a reference design, there are no devices on show yet.
Current ultrabook designs such as the Dell XPS Duo and Asus Vivo have impressed users with their versatility. These slim, portable touch-based machines with the power of traditional PCs will persuade many users to upgrade from their current clunky PCs.
However, the tougher question for Intel is whether they can convince people to drop their current iPads and Samsung Galaxy Tabs for new Intel-powered machines in 2013.
Alfred is in San Francisco to cover the Intel Developer Forum for The Straits Times Digital Life. Look out for more stories on the show next week in the print version.