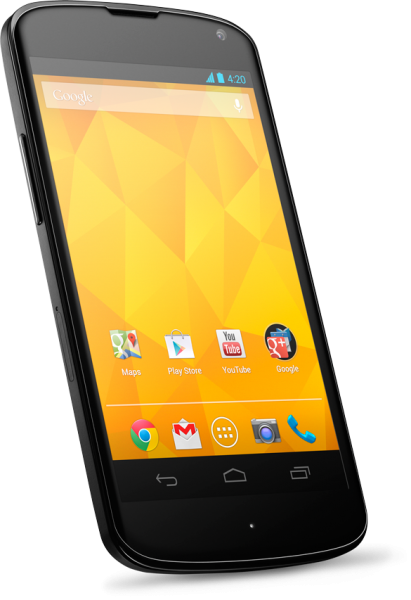 So you just got your new Google Nexus 4 and are itching to jazz it up with some cool accessories or apps. Unfortunately, at least for Singapore, where the phone is yet to start shipping officially, there aren't that many cases and add-ons to shop for in the retail stores.
But no worries, there's always Amazon and your familiar reseller in tech forums to help out. Fancy a wireless charger, a handy wireless tag or case? Here are five worth checking out.
Energizer Qi Inductive Charger
The popularity of the Nexus 4 (or perhaps Nokia's Lumia 920) has made wireless chargers such as Energizer's Qi become in vogue again. Out in the past couple of years, these chargers let you charge your phone by simply placing it on the surface. No more plugging the USB cable in and out.
These chargers used to require you to slap on an add-on sleeve for your iPhone or Blackberry for them to work. Now, with inductive charging built into the Nexus 4 and Lumia 920, such wireless chargers have become more convenient and attractive.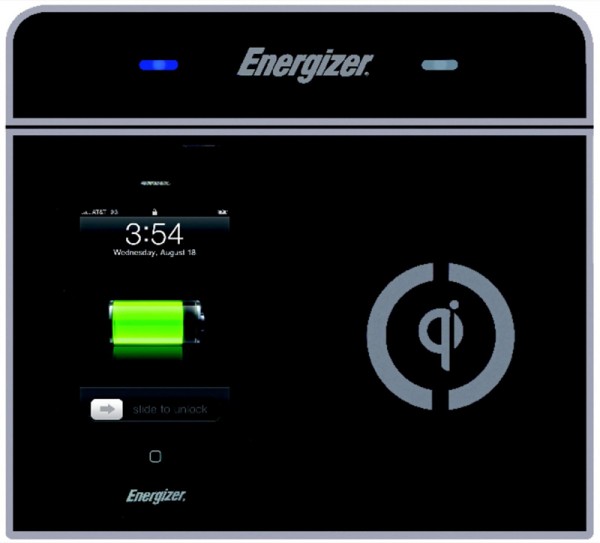 Unfortunately, this also means they have become more expensive. On Amazon, only the dual-phone charger from Energizer seems to be available. The single-phone version is sold out for now.
The price for the more expensive one? Around US$60 or more, not including shipping. If you're able to find one cheaper, do share!
Rearth Ringke Slim case
I'll admit it. I don't like bulking my phone up with a case. Today's mobile gizmos are meant to withstand abuse and look great at the same time with tough stuff like Gorilla Glass, right?
Well, I changed my mind after dropping my Nexus 4 once on the road. The top right corner of the phone got dented totally out of shape. Along came a friend who happened to have an extra case, and I got my first one for the Nexus 4.
This Rearth Ringke Slim case is probably not the best at withstanding shock – it's quite hard and may just transfer the shock onto the phone – but at least it protects against external bumps like the one I subjected my Nexus 4 to.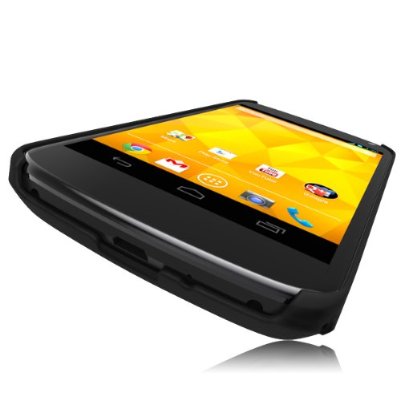 Plus, it's also very slim and adds little to the thickness of the phone. I've to say it fits quite well too. It's going for US$9.99 (S$12.15) on Amazon but you might get it for about S$15 in local tech forums if you don't fancy shipping it all the way from the United States.
USB on-the-go cable
One of Google's "evil" ways is to get you to access everything – from songs to books – on the Internet, instead of downloading them onto your phone. That's probably one reason why Nexus devices don't let you directly plug in memory cards.
That doesn't stop you, of course, from hooking up your USB drive or a memory card reader.
If you run out of memory on your phone – especially if you bought the cheaper 8GB Nexus 4 instead of the 16GB one – then just plug in one of these on-the-go or OTG cables for times when you want to watch your favourite movies or download pictures from a camera's memory card.
It's true, this is not the most elegant way. But heck, it's a really cheap way – for just a few bucks or less – to expand the storage of your mobile device.
[CORRECTION: There's a limitation with the Nexus 4 that prevents the OTG cable from being used on it, unlike on other Nexus devices. We'll update this if there's a fix for it.]
Nexus Media Importer
But don't stop there, because Nexus devices don't seem to work with such USB on-the-go cables unless you "root" them, or get administrative access to the phone.
Not everyone knows how to do that, or wants to. Alternatively, you can install a separate app to enable your Nexus gizmo to read from USB drives plugged into it. For that job, the Nexus Media Importer is real handy.
Don't let the name fool you – you can also read the files from your USB drive directly without copying them over to your phone.
[CORRECTION: There's a limitation with the Nexus 4 that prevents the OTG cable from being used on it, unlike on other Nexus devices. We'll update this if there's a fix for it.]
NFC Task Launcher
Not everyone knows it, but the Nexus 4 also supports NFC or near-field communications. This could potentially let you pay for things, by simply tapping your phone on a reader at a cashier or train station (the software and services for these are still rather new in Singapore).
Besides payment, NFC lets you fire up common tasks easily on your phone. You can purchase your own wireless tags, and program them to, say, log on to Wi-Fi at home or fire up a playlist when tapped with your phone. Instead of fiddling through the settings, just tap these tags on your phone.
For this, the NFC Task Launcher app is great when paired with supporting NFC tags. These tags cost US$13.50 for a pack of six.