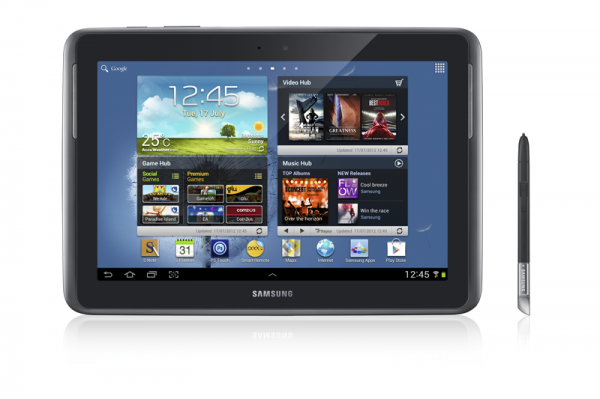 If you're looking for a tablet that will hook up to the new 4G or Long Term Evolution (LTE) networks in Singapore, there's another option in Samsung's Galaxy Note 10.1, which now supports the new technology. The updated version of the tablet will start selling for S$998 in stores today, and come in grey.
Being fresh on the scene, the Galaxy Note 10.1 LTE also ships with Android 4.1.1, which comes with a smoother interface and other goodies on the "Jellybean" version of the software. Otherwise, the updated version is largely identical to the 3G version, which started shipping here last year.
Under the cover, there is a 1.4GHz quad-core Exynos processor from Samsung and a handy 2GB of RAM for smooth switching of tasks. There's also the Korean electronics firm's S-Pen, which lets you draw and annotate photos easily on the screen.
The 10.1-inch 1,280 x 800 screen, however, is the same one which has left many Samsung users disappointed. It is not as sharp and vibrant as the smaller screens on Samsung Galaxy phones, like its Note II or S III, for example.
As LTE tablets go, there are other options too, for example, from Asus' PadFone 2 and Samsung's own Galaxy Tab 8.9, which has a slightly smaller screen. If you don't need LTE, the Samsung-made Nexus 10, with its 2,560 x 1,600 resolution, has probably the sharpest screen around.