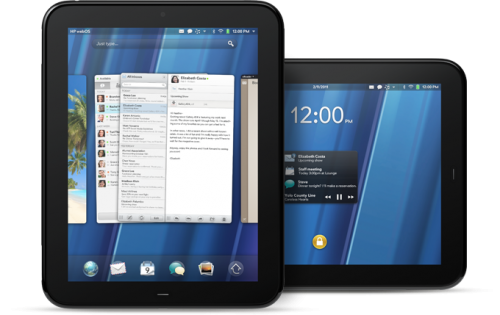 Finally, after days of teasing folks here in Singapore, HP has revealed that it is selling the TouchPad at hugely-discounted prices of S$118 (16GB version) and S$188 (32GB version) from tomorrow.
The fire sale will happen at the Comex tech bazaar starting tomorrow at Suntec Singapore. One hundred units of each version of the tablet will be available each day at the HP booth during the four-day event, and each person is allowed to buy just one unit.
HP Singapore had said last week that it would separately allow refunds for users who had already pre-ordered the tablets, which was supposed to have gone on sale here for S$699.
This comes just weeks after the tablet was dumped in the United States for as little as US$99, which has since ironically sparked a rush for a device that the company thought had been a failure after just six weeks of putting it on the shelves.
More details from the HP Singapore Facebook page:
AT HP BOOTH 8428 – HP DIRECT COUNTER ONLY
The 16GB and 32GB HP TouchPads will be available for S$118 (S$126 with GST) and S$188  (S$201 with GST) per unit respectively during the first two days of COMEX 2011 (1-2 September 2011). 100 units of the 16GB and 32GB versions each will be available each day and this purchase is limited to one unit per person, regardless of whether it's 16GB or 32GB. The mode of purchase is cash and carry only, no credit cards or NETS. This is non-refundable and non-returnable.

These units will be available at HP booth 8428 (specifically the HP Direct counter), Hall 402/403.

AT HP BOOTHS (8150, 8245, 8428)
You will also be able to purchase a HP TouchPad 16GB and HP TouchPad 32GB for S$49 (with GST) and S$119 (with GST) respectively with any purchase of a HP TouchSmart610-1138d, 1178d, 1188d; and HP Pavilion dv4-3020TX, HP Pavilion dv6-6144TX, dv6-6105TX and dv6-6106TX.

Your purchase-with-purchase HP TouchPad will be available at RewardsLINK, first come first serve, while stocks last.
Tell us in the comments what you're buying at the Comex show tomorrow and do follow our updates from tomorrow when we bring you some of the good deals from the tech show.