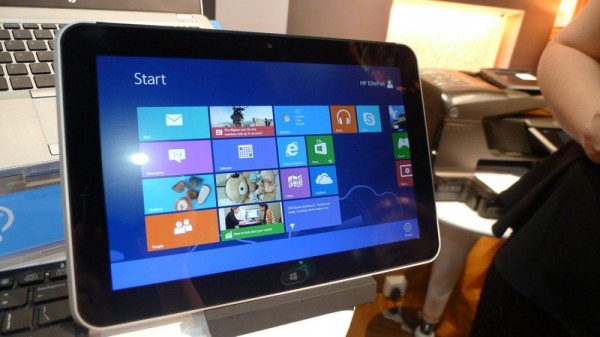 The arrival of touch-screen tablets and other designs with screens that flip, turn or rotate has not revived the fortunes of the ailing PC market.
Instead of providing a much-needed reboot, these Windows 8 machines may actually have made things worse by plunging the market into its steepest ever decline, according to research firm IDC.
The shipment of 76.3 million PCs in the first quarter this year represents a sharp fall of 13.9 per cent from the same quarter a year ago. That it exceeded the 7.7 per cent decline predicted by IDC is even more alarming.
Shipments in Asia Pacific (excluding Japan) also saw record declines. They fell 12.7 per cent year-on-year, the first double-digit fall in the region. It was marked by a "lukewarm" response to Windows 8 and constrained spending in China.
IDC has pointed the finger at Windows 8, which it says has failed to win over new users so far and instead alienated them with new, unfamiliar features.
"While some consumers appreciate the new form factors and touch capabilities of Windows 8, the radical changes to the UI (user interface), removal of the familiar Start button, and the costs associated with touch have made PCs a less attractive alternative to dedicated tablets and other competitive devices," said Bob O'Donnell, IDC's program vice president for clients and displays, on Wednesday.
There have been numerous warnings about the death of the PC – in the early 2000s when the Palm was popular, later when the smart phone and tablet arrived – but none has been backed by such a devastating fall in shipments.
What makes things different this time is that the record decline has come at a time when Microsoft is re-inventing itself with a new OS and devices like the Surface tablet to cater to users of the Apple iPad and Android rivals.
The news should make for sober reading for Microsoft's partners as well. Four of the top five PC makers – HP, Dell, Acer and Asus – all posted double-digit declines in shipments, with only Lenovo escaping the same fate by maintaining its numbers.
What of Intel, the long-time provider of the engines inside each PC? Over the years, it has made huge improvements in chips that are not only faster but use much less power. Today's ultra-thin laptops can often last a work day on the road. Later this year, chips running on its upcoming Haswell technology will offer even longer running time.
Indeed, the PC has taken tremendous strides in the past six months. Ultrabooks that are not just fast but good-looking have turned up in shop fronts. They are also cheaper than before, with many designs starting from under S$1,500.
Yet, therein lies the problem. In competing with low-cost devices such as the iPad (where profits are a lot fatter), PC makers and their proponents are fighting a losing battle to drive down prices.
There's another issue. They are fighting not just rival manufacturers like Apple, but also shifting consumer habits. Over the years, with much of the number crunching and storage shifted to servers on the Internet, users have often found themselves consuming services over the Internet instead of locally on their PCs.
This requires very little processing power, which suits low-power tablets and smartphones perfectly. To surf the Web, watch a video or share a Facebook post, there is no need for huge hard disks or PC-grade heavy lifting.
Much of the developing world also use the cellphone as a primary device to go online, whether this is to chat, share pictures or surf the Web. They will likely upgrade to the next smartphone or tablet, but probably not a PC unless they want to do some specialised work like graphics editing.
To be sure, this is far from the end for PCs. Not yet, anyway. Despite the doom and gloom, the industry can still turn around.
Many office workers still use Microsoft's Office software – and that's a mainstay on the PC. If new PCs can offer all the power they are known for, while providing the low-cost, low battery consumption of tablets, then they might have a chance to reverse this dangerous slide.
The scariest part, though, is that they might be already further down the curve than thought.
When you're fighting not just a technology or a company, but consumer preferences that have shifted away, no amount of new products matter. It'd be down to staying in the fight long enough for people to change their minds.