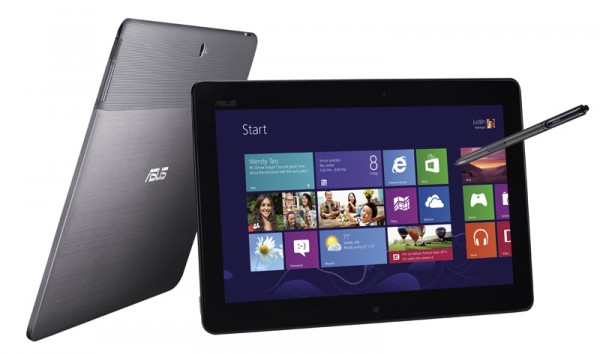 The world is going to be a little stranger from next month, when the first tablets and hybrids running Windows 8 turn up in stores everywhere with the promise of a touch interface that rivals the iPad and Android tablets.
On the shelves will be devices with screens that slide out, swivel and snap back to turn into iPad-like machines. Then, there are conventional clamshell-shaped laptops that come with touch screens. All will be incredibly light – some less than 1kg – to rival even the currently skinny ultrabooks.
Yet, despite the most innovative designs in years from the likes of Asus, Dell and Samsung, will consumers bite? Will they junk their iPads and fat laptops now and go for a single device that does it all?
Here are five reasons we think Windows 8 tablets and hybrids make for a great buy, and a couple of reasons why you should stick to a tablet plus laptop.
Why buy:
1. Everything in one machine
This is the most attractive premise of Windows 8 tablets and hybrids. Essentially, they are PCs built with all the convenience of tablets but with the full features of a laptop. With one sleek device in your bag, or under your arm, you'll be able to do just about anything your bulky PC currently does, and with the convenience of a touch screen.
You can be creating and presenting Powerpoint slides to clients, then returning to the office to dock it with a screen and keyboard for a full desktop experience.
For insurance agents and other mobile workers, these really portable machines cannot have come sooner. They have a touch screen to quickly bring up Powerpoint slides to show a client at a cafe, while also the flexibility to fire up their company's traditional Windows program to sign up his policy.
2. No more compromises
Anyone who has used a tablet will be familiar with its convenience – and limitations. Where's the VLC player to view all your favourite movies? Why do some websites look funny when shown on a tablet? Can I plug in a USB flash drive to expand my storage?
Often, the answer is no for tablets. And that's where Windows-based tablets will have an edge. Essentially PCs, they come with all the features that tablets often try to offer through a workaround, like third-party USB adapters or apps that make Web content look attractive for the touch screen.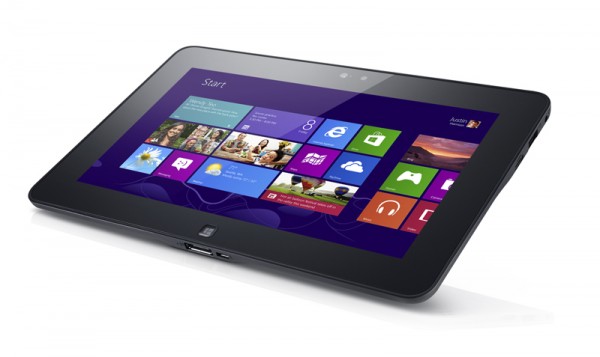 So, why not just get a machine that comes with all those features? Even tablets running on Intel's low-power Atom chip, like Dell's Latitude 10, for example, have a USB port that lets you hook up a memory drive worth of movies. With VLC – or any PC software player on it – you don't have to worry about spending hours converting your HD movies to fit your tablet's small storage space and lack of processing power.
Unlike previous Windows versions, Windows 8 is made for touch. And the interface is very fast. While Internet Explorer may not be the king of browsers any more on the desktop, it absolutely flies on a Windows 8 tablet. Try loading a website on it, and it becomes clear you don't have to scale things down or avoid loading any multimedia files. It gives you the full-featured Web, which is a much better experience than on other tablet browsers.
3. A familiar system
Don't underestimate how this often helps incumbent technologies. A lot of people we know already use an iPad-plus-keyboard to do work on the go, sure. But for a lot more people using PCs everywhere to send e-mail, create reports and get work done, Windows is still the de facto software. That goes for Office as well, and we know that runs best obviously on PCs (and Macs), but not on Android or iOS, despite the availability of third-party apps.
There's another incentive: familiar versions of your Windows programs will now work easily. There's no need to look for a stripped down version of Photoshop on the app store, for example.
4. Sleek designs
They are not for everyone, sure, but the latest tablets and hybrids offer a wide variety of choices. Dell's XPS Duo 12, for example, has one of the most eye-catching designs, with a screen that pivots into action. Then, there's Lenovo's Ideapad Yoga, which has a screen that can be flipped all the way back to become a tablet. That's not to mention more traditional designs, like Acer's excellent Aspire S7, which takes a very thin ultrabook and adds a touch screen to it.
In other words, users are going to be spoilt for choice. The only worry is that they won't be able to differentiate one from the other, given the vast array of hardware that is coming out. It's no longer just choosing an Intel Core i7 versus a Core i5. There are Atom-based machines as well as those running Arm-based CPUs, not to mention the different versions of Windows.
5. Great touch experience
We have to say this to anyone who hasn't tried Windows 8 on a touch screen – it's really zippy. The biggest problem we see with the OS is people getting real uncomfortable with the new interface when they have to switch back and forth to the old Windows desktop.
But on tablets and touch screens? Windows 8 runs really well. The interface is zippy without any hint of lag and some of the early apps that Microsoft has thrown in, say, on travel, are excellent. The only worry is whether its app store will attract enough developers.
Why not:
1. Prices will fall
The reason why the PC industry has succeeded so spectacularly for decades is the constant competition and low cost. That means you don't have to give up one device for another. If competition drives down prices, as expected, then hey, what's not to like about having a Windows tablet or hybrid for work plus an iPad or Nexus 7 for couch surfing? Too bad for Microsoft, of course, which means you haven't really changed your habits in their favour.
2. Cloud services mean devices don't matter
We've heard this one before, but these days, it really rings true. Ever since e-mail became a Web-based service in the mid-1990s, there has been no turning back from putting more of the grunt work of number crunching and storage online, and simply accessing the results on less power-hungry portable devices.
This trend is not going to make PCs unnecessary – there are still some tasks done well locally, like video editing, plus many places on the globe still don't have reliable Internet access – but it will make the end device less important.
There are still limits to what the browser can do, but today, it offers anything from rich, online games to e-shopping, and who knows in future what little processing power a device may need? Simpler, less powerful tablets could trump the heavy metal performance that PCs are known for.
Are you looking forward to a Windows 8 tablet, laptop or hybrid device?