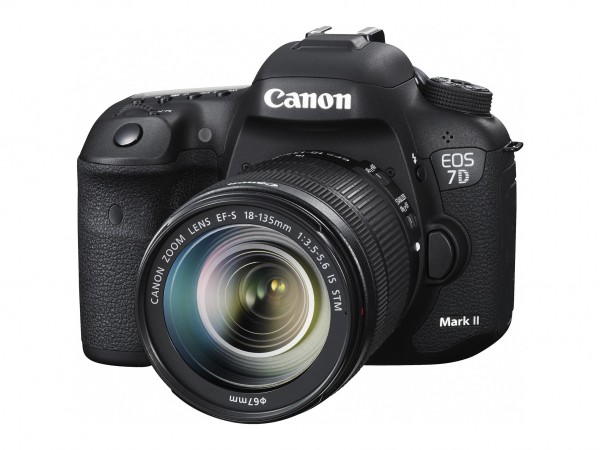 It has taken some time for Canon to update its EOS 7D. The new Mark II version of the digital SLR workhorse will be a welcome update for professional photographers who have used it for sports, action and nature shots since 2009.
It's also come at a time when the APS-C (Advanced Photo System type-C) crop sensors that the camera uses has become so advanced that they rival heftier, costlier full-frame DSLR counterparts.
One reason for choosing a camera like the EOS 7D Mark II for sports and nature shoots is its crop factor of x1.6. With smaller sensor, the lens is able to reach much further than its 35mm full frame counterpart. So, a 200mm lens can have a total reach of 320mm.
Since the telephoto lens has longer reach with the crop factor, photographers need not bring big and heavy lenses for shoots. It's a welcome relief for professional photographers who need the quick response, fast settings and robust body without the weight.
If you are such a user, it makes more sense to buy a camera like the EOS 7D Mark II that supports such lenses natively, than to invest in a bulkier, more costly full-frame DSLR.
Canon has made the right moves to provide proper support for users of its crop-sensor DSLR cameras. This is the same for the pro-level 7D Mark II, just like how Canon has supported beginner photographers with the EOS 750D and EOS 760D.
Whether Canon users pick the crop-sensor EF-S or full frame EF system, there is a camera model to meet various needs.
Like the previous iteration, the Canon EOS 7D Mark II is built like a tank with its weather-proof housing. It is bigger than the mid-range EOS 70D  so handling this beast is a very comfortable affair.
Like on most professional cameras, all the major settings such as the ISO, Exposure Value compensation and White Balance and Exposure metering can be changed just by using the right hand alone.
It also has two memory card slots, one for an SD card and the other for a Compact Flash card. You can save image files to two cards simultaneously or to shift to the empty card when one memory card is full.
When it comes to speed, the 7D Mark II won't be found lacking too. With dual Digic 6 image processors for faster processing, 10 frames per second (fps) continuous shooting and Dual Pixel CMOS AF for faster focusing, this camera is designed to shoot high quality, RAW files in quick succession. Perfect for nature and action shots.
The 7D Mark II's 20.2-megapixel sensor may feel "anorexic" as compared to other offerings such as the Samsung NX1's 28 megapixels, but the image quality from the Canon camera, even at ISO 4000, exceeds expectations.
What it lacks though are features, including ones you might not use. With the competition trying to squeeze every ounce of features they could find into a camera, the 7D Mark II may seem less attractive.
It still does only Full HD video capture at 24fps or 60fps, instead of the sharper 4K touted on rivals. But that's not an issue if you are not shooting still images primarily on the 7D Mark II.
That, after all, is what the $2,499 7D Mark II is designed for. And it does its main job very well.
CORRECTION at 31/03/2015, 3:11pm SGT: An earlier version of this article mentioned two new Canon cameras as the EOS 710 and 720D. This is incorrect. They are the EOS 750D and EOS 760D, as reflected in the amended article. We are sorry for the error.