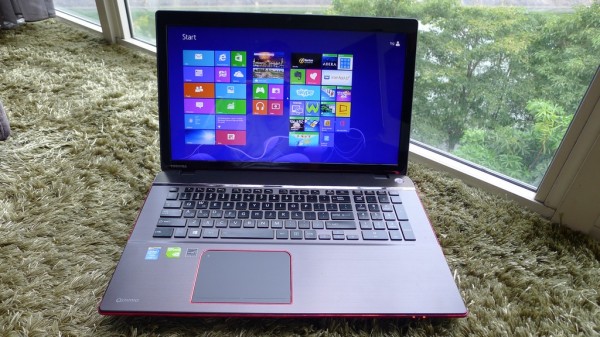 Amid the doom and gloom of falling PC sales, few people actually notice that the PC gaming scene is growing healthily, with more games being sold and played on PCs than before.
This is probably why we see gaming notebooks such as Toshiba's Qosmio X70. The latest in the Japanese electronics firm's line of gaming PCs, it comes with just about every piece of hardware you'd think of including.
The top-end model comes with Intel's new Core i7-4700MQ processor, a generous 16GB of RAM, an Nvidia GTX 770M graphics chip, a 256GB solid state drive and a 1TB hard disk. Also onboard the rather heavy 3.45kg frame: a 17.3-inch Full HD screen and a Blu-ray drive.
This costs a hefty S$2,999, but its engine pumps out enough horsepower to play the latest games smoothly.
With the exception of an ultra-fast Nvidia GTX 780M graphics chip, the Qosmio X70 has what you'd expect from a top gaming machine. The GTX 770M that it has onboard is certainly no slouch.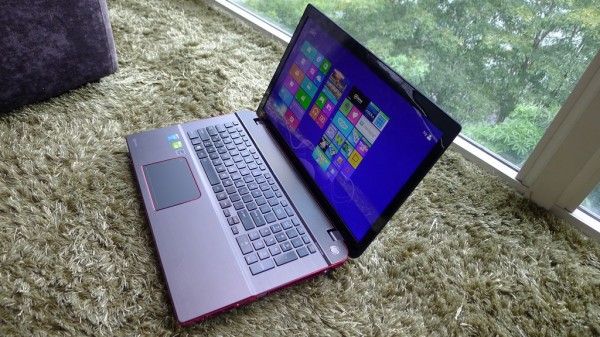 How did it fare in games? I fired up the Medal of Honor: Warfighter first-person shooter and had no issues running at the Full HD 1,920 x 1,080 resolution, with all the graphics features turned to max.
In the opening mission, where you have to rush up a beach with fellow soldiers against a group of insurgents, the Toshiba laptop managed to run everything above 30 frames per second (fps), which is often considered a requirement for smooth gameplay.
In the play test, I recorded the frame rates – max of 62, minimum of 33 and average of 42.932 – with the Fraps recording software.
Being able to run a game that uses the popular Frostbite 2 game engine augers well for the gaming machine because future titles will also be based on the same game engine.
While I was at it, I also ran the latest 3DMark benchmark on the machine and got the following results from the three tests:
Ice storm – 15199
Cloud gate – 11320
Fire strike – 3149
For the last test, the score was said to better than 31 per cent of all results, according to the benchmark creators. Here, the Qosmio X70 also scored close to what is expected of a gaming laptop – 3364.
The results are not surprising with the stellar list of hardware. In particular, the 256GB SSD and 16GB of RAM will help even if you are into non-gaming tasks, such as editing a video.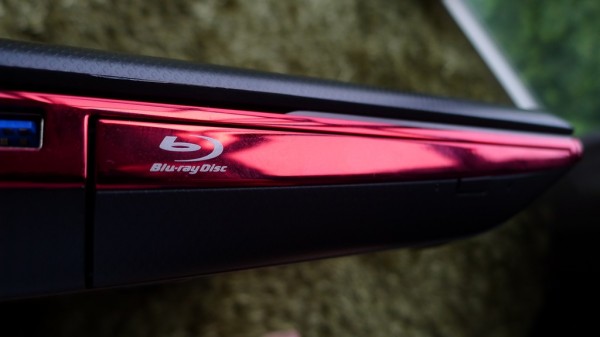 The Blu-ray drive means that you can pop in your favourite discs and enjoy a personal movie theatre experience. And that's not something I say casually.
The Qosmio X70's speakers are some of the best I've heard on a gaming notebook, or any laptop for the matter. The Harman Kardon-branded speakers put out deep, impactful sound when it comes to special effects in movies or explosions in games. I certainly enjoyed the Act of Valor Blu-ray I tested out on the Toshiba machine.
This "virtual" surround sound experience, usually something I'm sceptical of, does a good job of mimicking a situation where you hear the crackle of gunfire or explosions all around you. This is no replacement for real 5.1 speakers, but from a laptop placed on a desk, the audio is nothing short of impressive.
I also like the 17.3-inch screen, which shows great contrast and is bright enough even if you are sitting next to a window.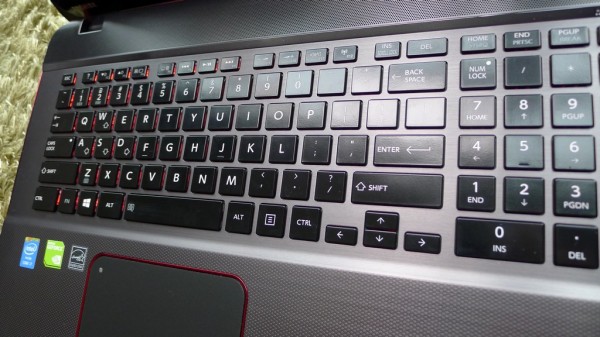 Other nice touches that impress include the keyboard, which comes with keys that are neatly spaced out so you don't press the wrong ones. The keys light up when you press them, but "go to sleep" to prevent that annoying glare when you are not using the keyboard.
Key travel is not the best out there, but each press brings a nice, tactile response, which helps if you will be typing stuff like e-mail and reports on the machine when not gaming.
One more thing to bring up – the XL-sized touch pad. It is a joy to use because it's just so large. Sadly though, most users will be plugging in a fancy gaming mouse since this machine is likely to be used mostly at a desk at home rather than on your lap.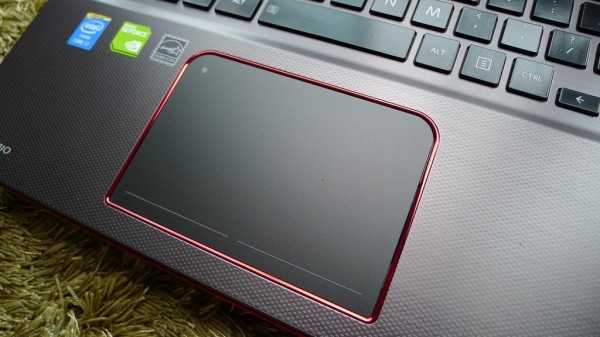 What can Toshiba improve? Clearly, the case. The design, similar to a previous Qosmio one, carries less bling, thankfully, but doesn't make one feel the laptop is a premium gadget. It's a personal thing, but I'm not quite sure of the bright red – not Ferrari red – accents.
Strangely, the Toshiba name doesn't show up much either. The large logo at the back of the screen shows Qosmio when it's lit, and a logo in front of the keyboard says Qosmio. Toshiba only gets a rather discrete logo in the bottom left corner of the frame of the screen.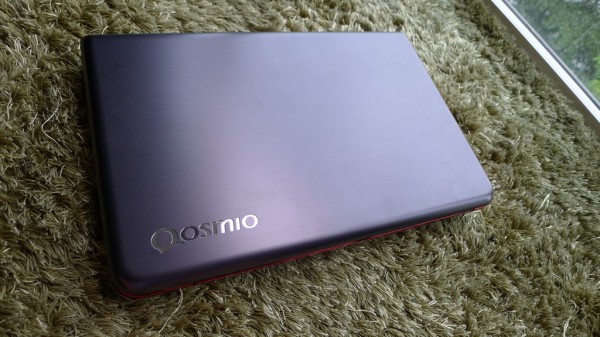 For its top-end hardware, I feel the Qosmio X70's price is within the ballpark of what you'd expect to pay for a powerful portable gaming notebook. It will perform well in most scenarios and act as an alternative to a desktop PC.
Just be aware that there is a lack of 5GHz Wi-Fi support. The Intel Wireless-N 2230 chipset it uses only supports 2.4GHz, so if you are thinking of streaming HD videos without interference from your neighbours, the Qosmio X70 can be found lacking.
Should you buy the notebook? I think it's definitely worth a look, given the great hardware.
If S$2,999 seems steep, there's also a model costing S$2,399 with 8GB RAM, 1TB hard drive and DVD drive. You can probably stick a 256GB SSD in there yourself for about S$350.