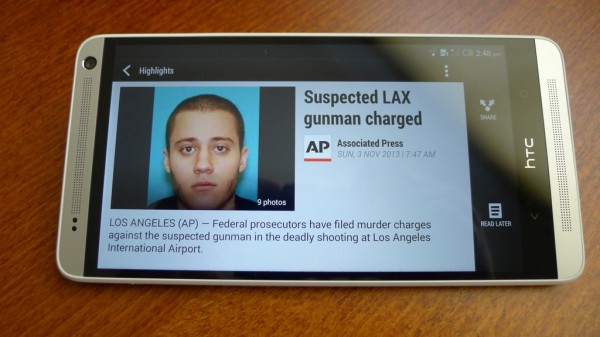 The One Max, HTC's first phablet, is like the great girl in class you never noticed all along. Filled with great qualities once you discover them, but often overlooked because of a first impression that doesn't set your world on fire.
Let's start with the not-so-pretty. What worked with the stunning HTC One, the One Max's smaller sibling, hasn't exactly translated well in the bigger version.
The One Max is big and heavy. It weighs 217 grams, which is heavier than the behemoth Sony Xperia Z Ultra by 5g. That one has a 6.4-inch screen, against the HTC One Max's smaller 5.9-incher. Samsung's Galaxy Note 3, sporting a slightly smaller 5.7-inch screen, weighs a lot less at 168g.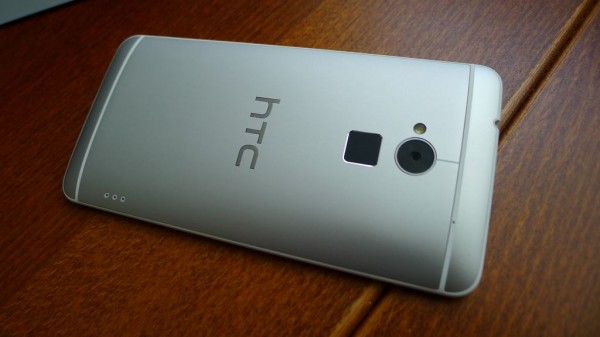 The other thing is the thickness. The HTC One Max is 10.3mm thick, compared to the 6.5mm on the Sony and 8.3mm on the Samsung.
Yes, the screen is rather big, but the One Max loses out on first impressions because its rivals are lighter and slimmer with similar screen sizes.
Okay, the HTC One itself was heavier than rivals, so why was it loved all the same? That's because it still felt petite and precious in the hand. The One Max feels heavy to hold up and, surely, will take up much space in your trouser pocket too.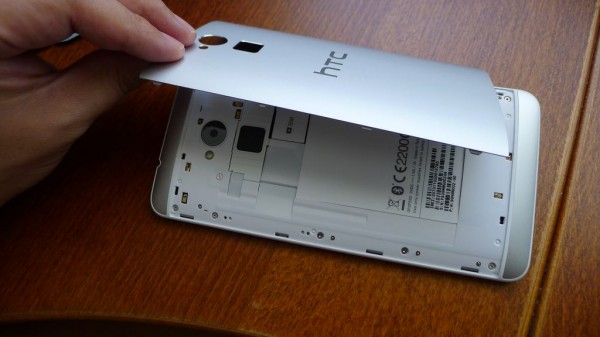 To be fair, part of the reason for the weight is a handy 3,300mAh battery, which easily lasts more than a full day in our regular usage tests. Where the One Max scores well in is multimedia.
The most impressive feature, to me, is the audio quality. The two front-facing speakers are excellent whether you play back movies or listen to your favourite songs.
HTC has done a great job taking out the distortion and thin-sounding noise so common on portable devices. I can safely say HTC makes some of the best speakers for its top-end phones, never mind its broken partnership with Beats Audio.
The Taiwanese phone maker has also come up with a great accessory – a portable subwoofer – to produce great-sounding bass. Since the audio from a subwoofer is direction-less, you can place this small cube-shaped speaker anywhere near you once you have paired it with the HTC Max.
It's a great combo, for those who listen to music, watch videos or play games on their mobile. As phones go, the HTC One offers one of the best experiences for multimedia playback.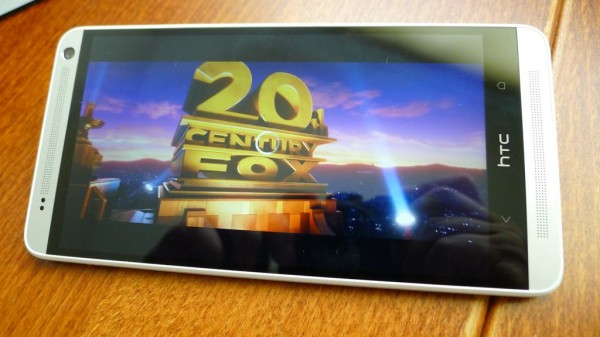 It helps to have a great Full HD screen, of course. If you are not a fan of Samsung's very bright and, some say, over-saturated displays, then the HTC One Max will catch your eye with its deep blacks and great contrast.
It really matches well with the great UltraPixel camera that debuted in the HTC One. Fast to focus and snap, the camera captures images effortlessly in low light (check out our review of the HTC One). It's still one of the best cameras on a phone, unless you count more dedicated ones such as Nokia's Lumia 1020.
Plus, that's running Windows. If you prefer Android, HTC's UltraPixel range, like the one found on the One Max, is one of the best bets for casual snapshots that show great contrast and colour vibrancy.
It'd be remiss of me to not mention the new fingerprint sensor at the back of the One Max. It's large and easy to access and works as advertised, though it's more of a useful rather than star feature for me.
Besides unlocking your screen, it can be have an app assigned to it, so you can use it like another button. Slide your finger on the reader and you can launch your camera app, for example.
Yet another feature I like about the HTC One Max is the improved BlinkFeed service. Replacing the traditional Android home page with an attractive sliding list of news you might be interested in, it is now smoother and lets you customise a lot more, for example, through your location.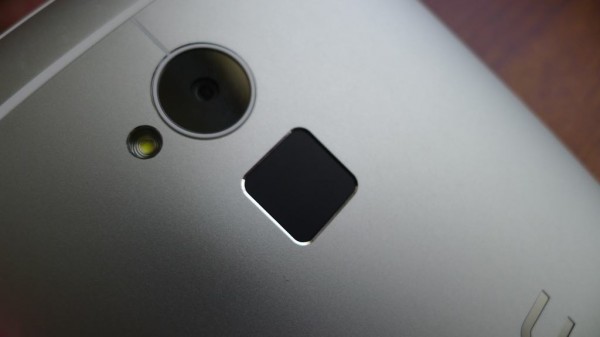 As part of the Sense interface that is created over the basic Android operating system, it also doesn't seem to suck up as much resources as, say, Samsung's much-disliked Touchwiz alternative.
If you don't like HTC's treatment, you can always install Nova Launcher or other launchers to change the look and feel of your home screen. There doesn't seem to be any lag despite running the additional software. As far as software goes, HTC has done a great job.
I'm just not sure of some of the hardware decisions. The back cover, a nice curved piece of aluminium is now removable by releasing a catch at the side. This lets you slot in your SIM card and microSD card, which is great, but the battery cannot be removed – it's taped down and not user-serviceable, unless you want to void your warranty.
This removable cover creates problems for the fit and finish as well. My review unit, as well as a demo set I saw at the Singapore launch a couple of weeks ago, has a back cover that does not close perfectly.
There's a slight gap near the catch. Though not something that should affect how you use the phone, it nonetheless jars with the impression that HTC makes perfect-looking phones.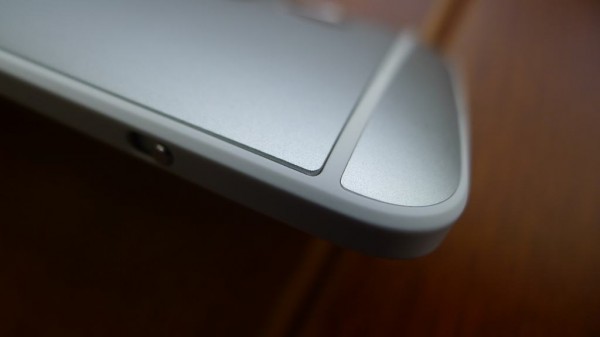 Unfortunately, that impression may be what marks down the One Max for many potential buyers. Design-wise, it is not as sexy as the original HTC One, or even the plastic but beautiful Butterfly S. Price-wise, it isn't the cheapest at S$1,028.
Yes, it offers a great multimedia experience, but you have to get to know it first to know that. And in a tough market, the One Max has many rivals catching the eye more readily.