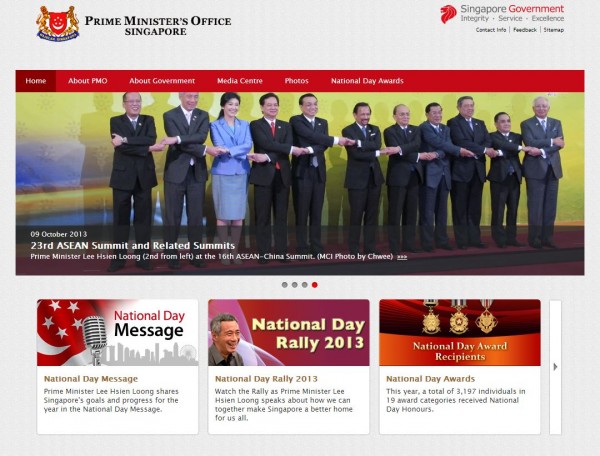 The website still works, but the search function has been taken off
A "subpage" on Prime Minister Lee Hsien Loong's official website was hacked into late last night, days after he said the Singapore government will hunt down culprits responsible for launching cyber attacks on the country.
The attackers, apparently from activist group Anonymous, succeeded in placing its messages on the website. One of them read "It's great to be Singaporean today", while another proclaimed "ANONYMOUS SG WAS HERE BIATCH".
The Infocomm Development Authority confirmed around 1.30am this morning that the Prime Minister's Office (PMO) site had indeed been attacked.
In particular, the search feature that lets users find items on the site had been compromised by what is known as cross-site scripting.
This is a common way for attackers to inject external content into websites, as they take up content from various sources to produce a composite webpage. This does not require a hacker to gain access to a Web server or other systems, which is usually harder to achieve.
As of 9am this morning, the search function on the PMO site was still down. However, the rest of the website appeared to be working. The authorities have said the matter is under investigation now.
This may be the most high-profile attack on Singapore websites yet from a hacker or group of hackers claiming links to the Anonymous group.
It had earlier hacked into sites belonging to the Ang Mo Kio Town Council, PAP Community Foundation, mega-church singer Sun Ho and the Straits Times newspaper.