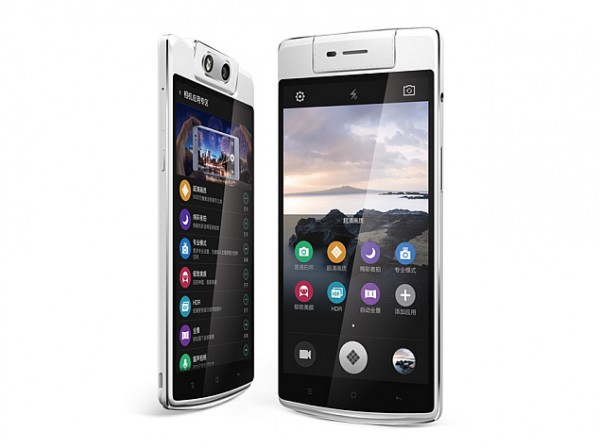 The Oppo N3 phone that was unveiled to much fanfare in Singapore in October will only be available here in January 2015.
This means the top-end model from the Chinese manufacturer, costing S$849, will not make it in time for the holiday season this year. 
Part of an aggressive Oppo lineup for the coming months, the N3 boasts a snappy Qualcomm Snapdragon 801 chip, along with 2GB of RAM and 32GB of storage onboard.
With a 5.5-inch screen, the 192-gram phone also supports the company's well-known fast charge feature that juices up 75 per cent of the battery within 30 minutes.
The rotatable camera, which appeared in the earlier N1 phone, is back in the N3 as well as part of its unique appeal. It rotates 206 degrees to let users easily take selfies and other unconventional shots.
Oppo said today that the first 10,000 N3 units were sold in just nine minutes when it went on sale in China on the e-commerce site JD.com.
Too bad, then, that Singapore users have to wait until next year to get hold of the N3. That's when it will go on sale at Lazada.sg, as well as other service providers.