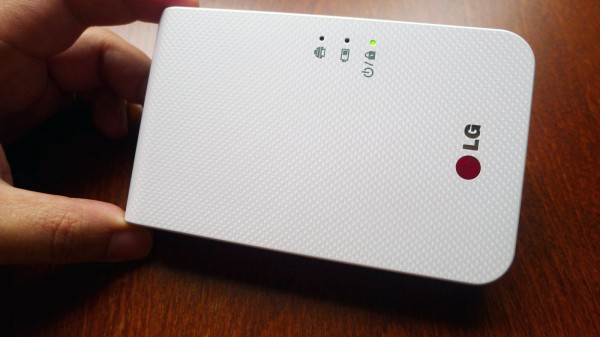 The LG Pocket Photo 2 does exactly what its name suggests – it's so small it's easy pocketable, yet it prints out small, cute-sized photos on a variety of papers, including stickers.
An upgraded version over the original Pocket Photo, the new 221-gram device comes with what you'd expect from such a device.
There's the easy-to-load paper tray, Bluetooth connectivity via an app on your Android, iOS or Windows Phone device and also NFC (near-field communications) tagging for your photos.
Besides small photo cards (50mm x 76mm), you can also print stickers, which will be a sure hit with young children. You can also add "meta data" or a QR code that includes, say, your phone number or website to add to the memory of an occasion.
Like with other photo printers, there's no ink stored on the LG printer itself. Perhaps more important is the photo paper that you place into the device to get the images out.
I am not bowled over by the print quality, but it is well within what I'd expect from such a printer when it comes to contrast and vibrancy. Maybe my expectations are low, but such portable printers are not what you'd print your photography masterpieces on.
For the instant gratification of printing out photos at a party, for example, the Pocket Photo 2 should be a fun companion to your smartphone.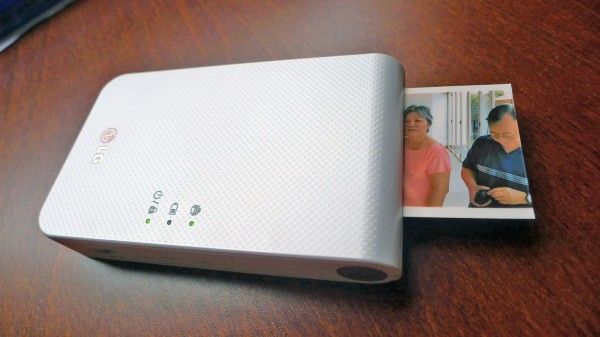 What I'm more concerned about is its battery and speed.
The Pocket Photo 2 has a built-in lithium polymer packed with 500mAh of power, instead of the removable CR2 batteries on its main rival, the Fujifilm Instax Share (read our review here).
There's good and bad in this. The good is that you don't have to go hunting for specialised batteries. The bad is that you have to charge up via USB once the battery runs out.
That's not all. If the power is totally out, you have to charge it up first before using it at all. During my test, I had it plugged into a wall socket but it still won't budge and power on until I had juiced it up a little, for about 15 minutes.
You have to be careful about printing too many photos at one go as well. A full charge was enough for me to go through a couple of packs of 10 photo prints. Officially, LG says each full charge gives you a max of 30 printouts.
Print speed, obviously, is modest as well. It works out to be about what LG lists on its website – 60 seconds for each printout. Don't forget you have to send it via Bluetooth as well, which takes up a few more seconds.
So, don't be thinking you can print out all your holiday photos at one go. Even if you tried, the app will return a message that the printer is busy.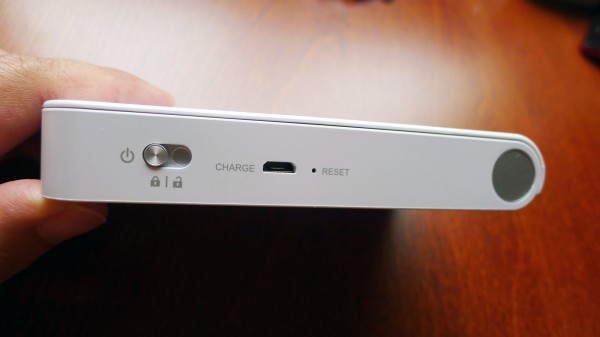 On the app – I tried the Android version – I also hope that LG will add a way to easily zoom in and out of an area I want to print. Right now, I can end up with photos that have the top or side cut off.
At S$229, the LG isn't cheap for a one-trick pony, but that's the asking price of similar models as well. Fujifilm's Instax Share was going for S$259 when I tested it out earlier this year.
The Pocket Photo 2 is smaller though and will appeal to users who want the instant gratification that Polaroids used to give people. If you print often, you can get 60 sheets of the Zink photo paper on Qoo10 for about S$48.
That's 80 Singapore cents a photo, which isn't cheap either, but then again, we don't print entire rolls of film today, so what price would  you put on a nice memory on a cute photo card?