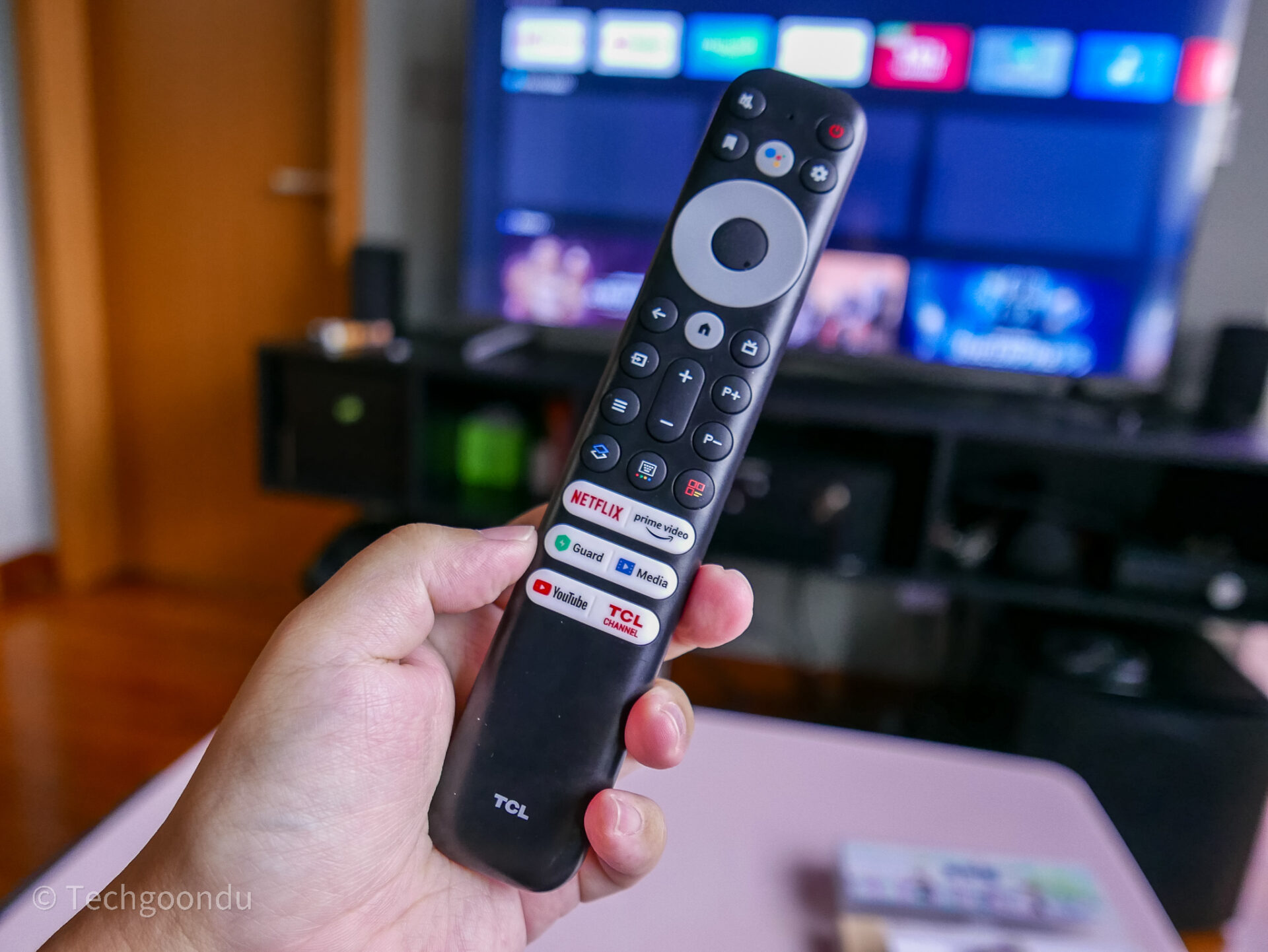 I'll be honest, when I first powered up the 55-inch TCL P735 TV, I was a little frustrated.
It came with the new Google TV interface, which promised to customise the content on screen based on my viewing habits, but that also meant setting up a good number of things, like on an Android phone, before I could put my feet up for a Netflix binge.
Just to be clear, the Google TV software used here isn't the same as the more common Android operating system used in many other TVs in the market. TCL is one of a small number of manufacturers that have Google TV on the big screen in Singapore.
On top of the usual smart TV apps you can expect, Google TV's biggest feature is its artificial intelligence (AI) content recommendation, which will suggest shows you want to watch based on what you have liked.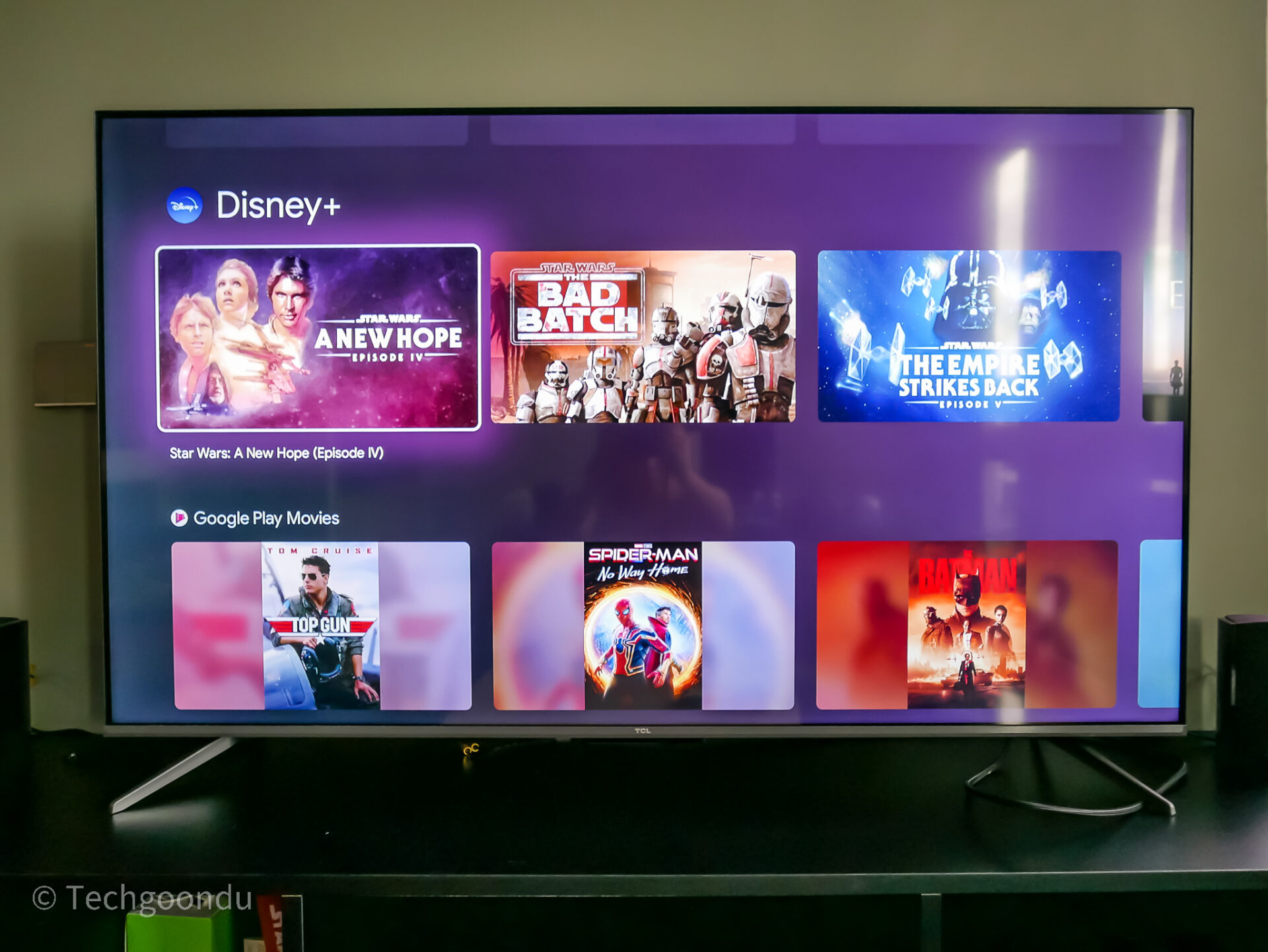 Doesn't Netflix offer that too? Well, that's just for one app. If you, like I, have multiple streaming services, such as Amazon Prime and Disney+, you'd be happy that Google's machine-learning algorithms are able to detect what you've been watching and offer suggestions.
So, on the large TV screen, you literally get a dozen or more offers of new shows on one screen, with many more to scroll through. Yes, spoilt for choice whenever you fire up the TV.
To get there, of course, you have to sign in to your Google account – other family members can sign in to separate profiles to get their content suggestions – and this is where you need a bit of patience. The software needs to get updated as well.
Fortunately, once the setup is done, content is easily accessible and the interface is smooth and zippy. Getting into the last episode of Obi-Wan Kenobi TV series on Disney+, for example, is as easy on my Samsung TV's interface once the Google software is set up.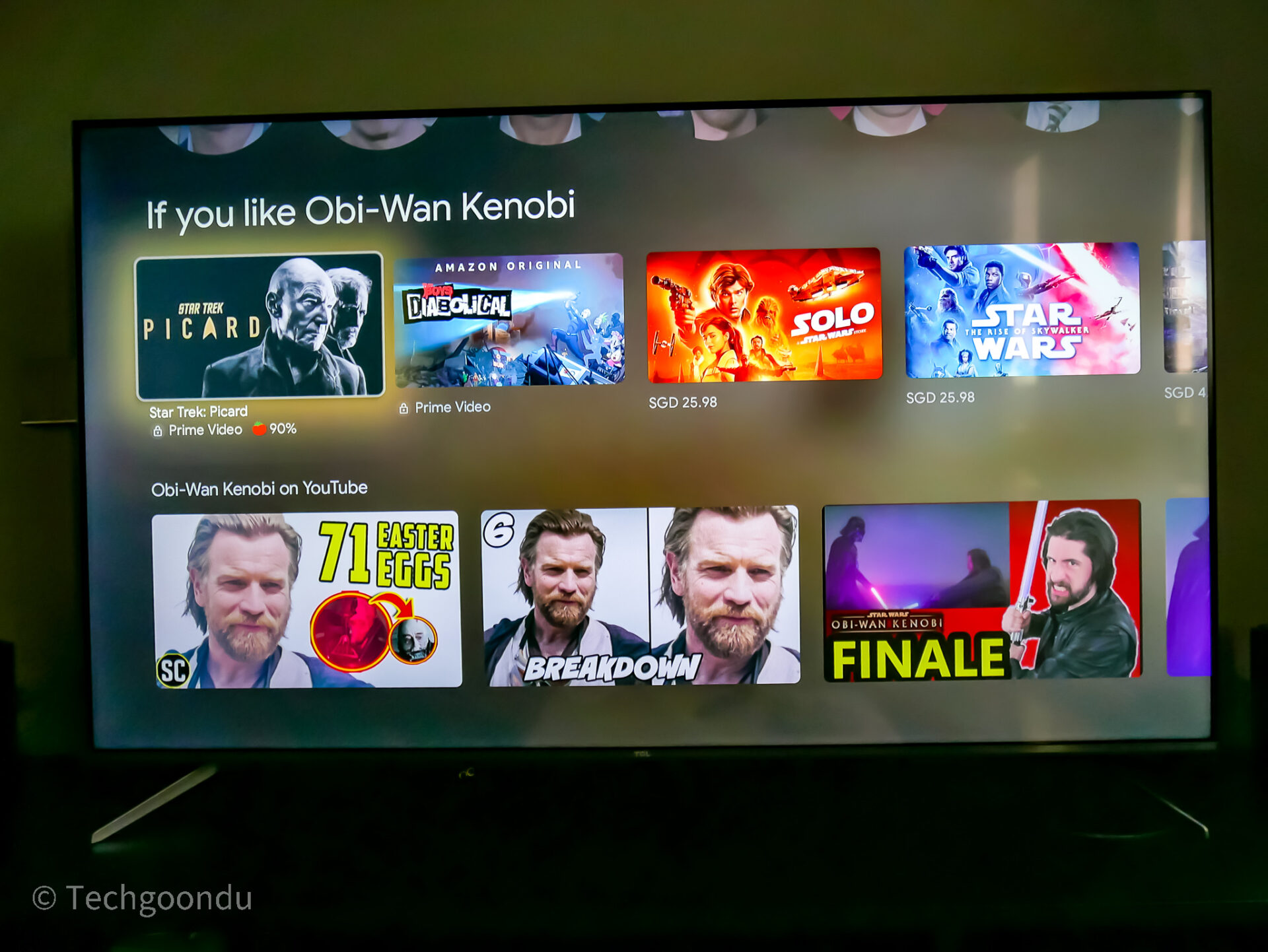 The home screen is like a large mosaic of the content, nicely ordering your various content streams into an easy-to-navigate menu.
This includes a useful "For you" tab that holds the shows the TV thinks I will want to watch next, based on my viewing patterns. And I have to say it's pretty uncanny. In a way, this is a little like your YouTube feed, but connected to everything you watch here.
I keep watching Manchester United video clips – yes, despite the dismal season they just had – and the TCL TV does a good job recommending that content to me.
Typically a TV is shared by various people at home, so when each one is logged in, the recommendations can be personalised. If you prefer action and your spouse romance, you each get the type of content you tend to like.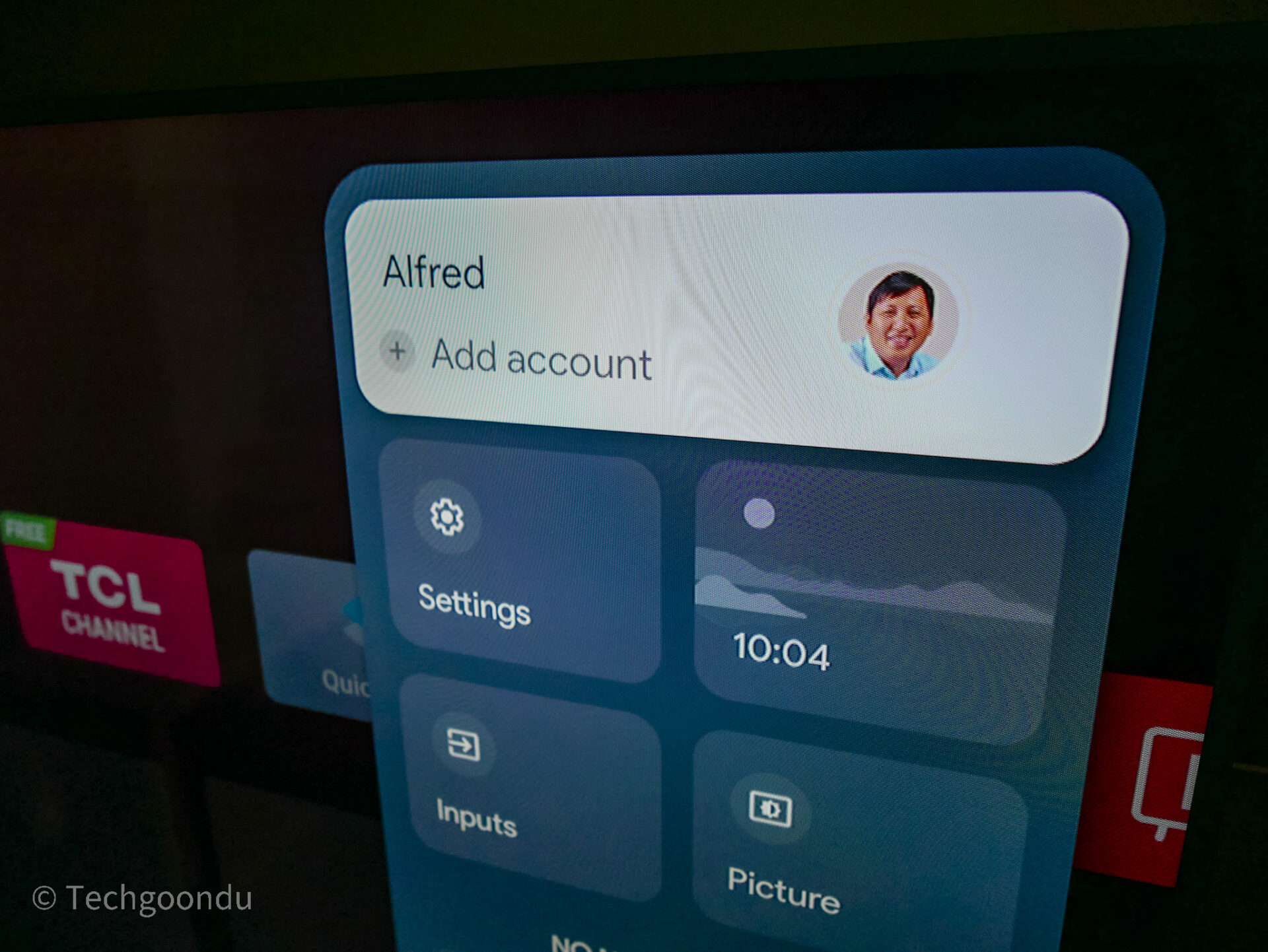 Those who are concerned with privacy, of course, will ask if it's a good idea to let Google know so much about your habits. In the end, it's a question of how much you trust the American company.
I am cool with it to an extent, since I already use a Google account for an Android phone as well as services like Gmail and Maps. So, this is an extension of that ecosystem.
On the TCL P735, the Google TV interface also comes with voice commands. You can either speak to the TV via a button on the remote or set the TV to listen in all the time, if you're cool with that.
Want to catch up on highlights of a football match the night before? Just say "Hey Google" and tell it to look up the video highlights on YouTube, for example.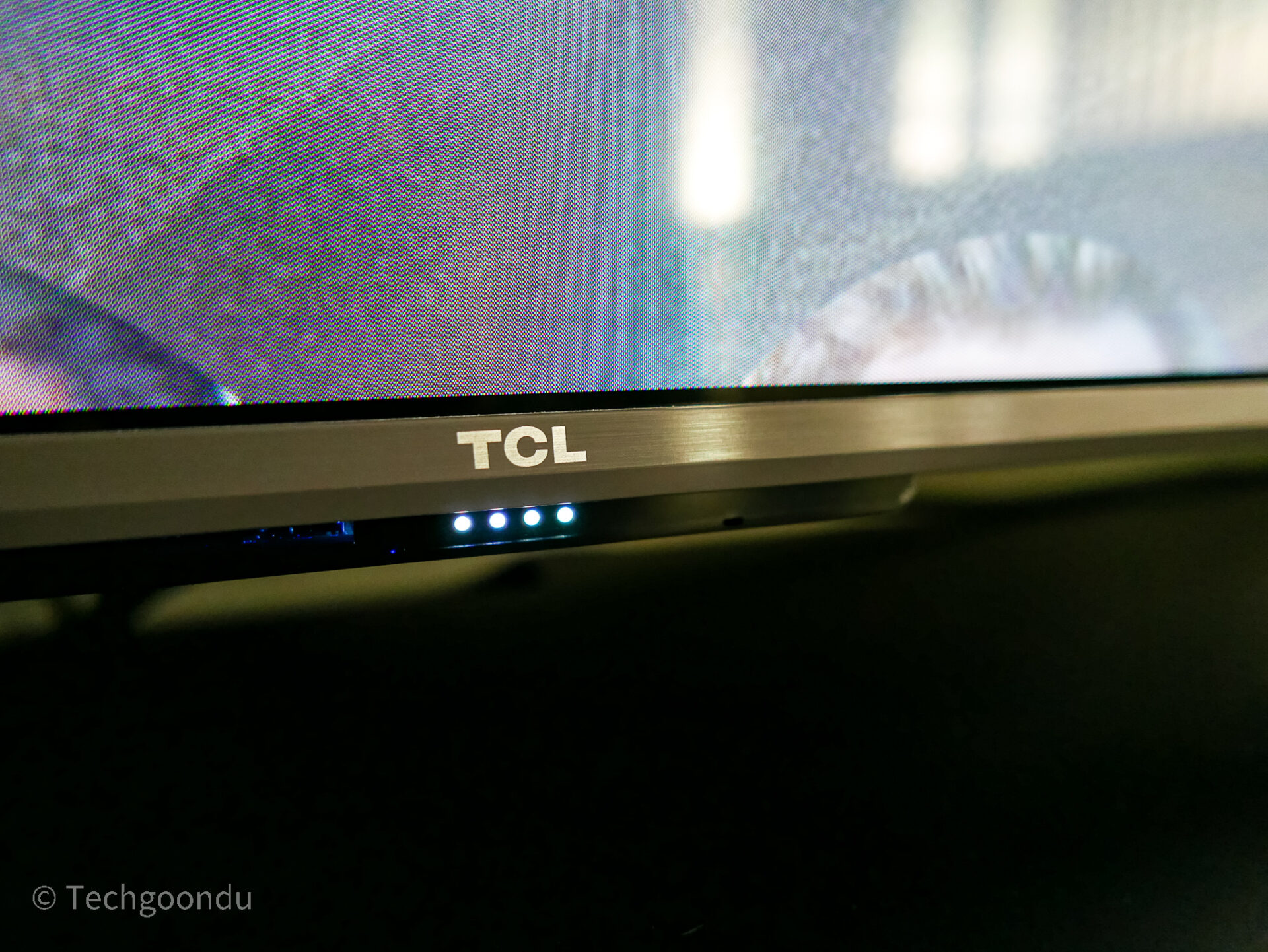 So far, I've not even talked about the 4K TV itself. The TCL model is pretty decent looking with its pretty slim bezels so you don't get distracted by the edges when watching a show. It should fit well on a wall when mounted too.
Notably, the P735 uses a direct-lit LED (DLED) panel, which means the array of LED lights are directly behind the screen, instead of the somewhat more common edge-lit ones. However, there is no local dimming for the P735, which could have delivered more precise images with better-contrast.
What I do like is support for the Dolby Vision HDR (high dynamic range) feature, which shows off the details in shadows instead of a blackened space and displays stunning colours, say, in a scene with bright sunlight or glistening waters.
Like many home owners, if you are looking to hook up a soundbar, the ARC (audio return channel) port is handy to relay the high-resolution audio from, say, a Netflix show to your external speakers.
Folks who are looking to plug in a game console or PC will be happy to know the TCL P735 supports HDMI 2.1, though the screen doesn't have the speedier 120Hz refresh rate which the interface supports, only 60Hz.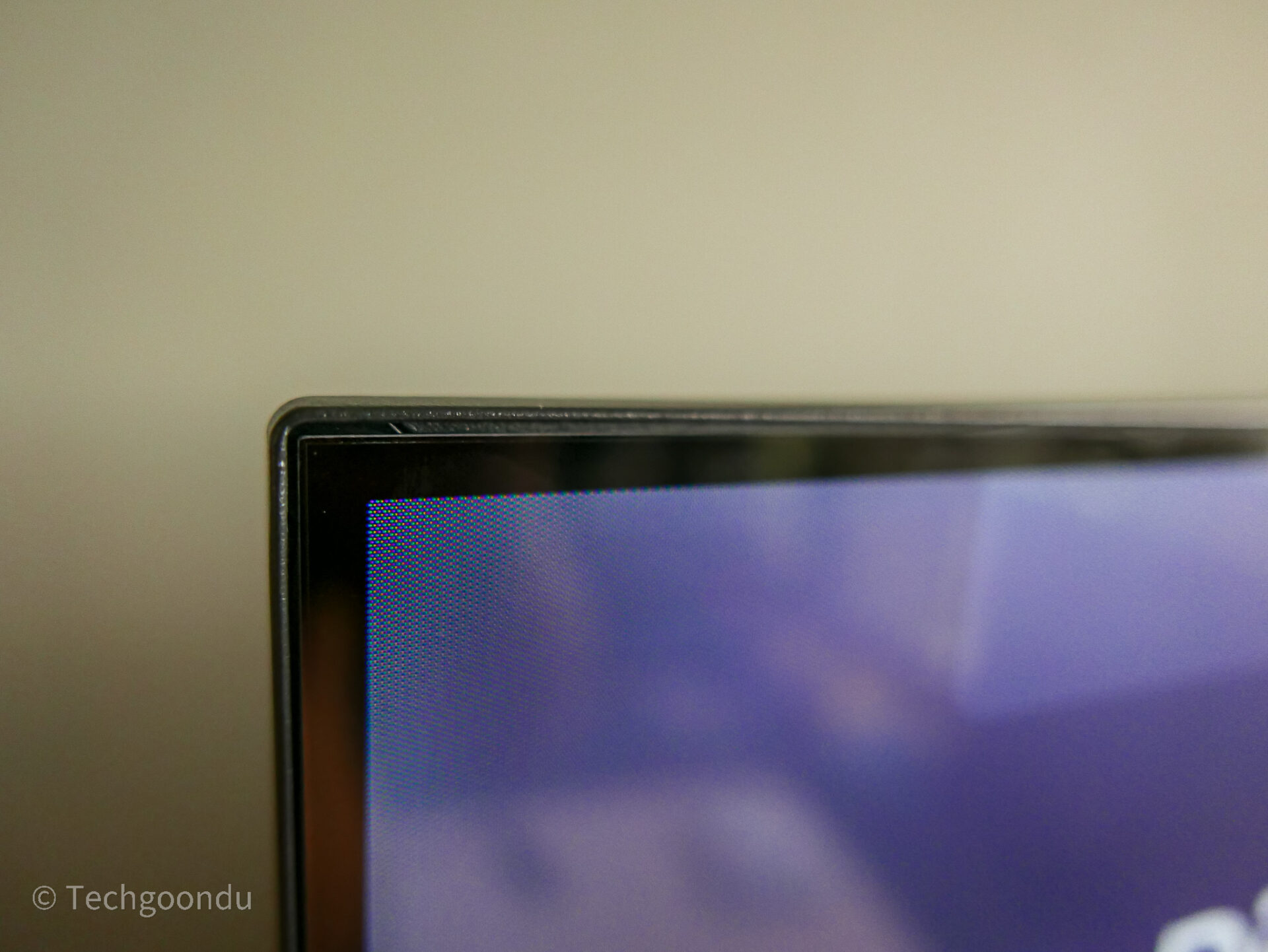 To be fair, the P735 is part of TCL's 2022 mid-range lineup. For a local dimming panel that provides higher-quality images and faster refresh rates (up to 144Hz), the C series form the Chinese TV manufacturer's more upmarket offering.
This is somewhat reflected in the P735's remote controller, which is a no-fuss affair, though it does what it needs to. Of course, you can also use your phone's Google TV app to control what you see on your TV, so that's probably a more powerful and user-friendly remote.
Is the TV worth the S$999 that TCL is asking for? It's not the cheapest 55-incher around – the company also has models going under S$700 – but it does come with an interesting Google TV interface, which will wow some users who look to their TV as more than a dumb screen.
Don't forget that a world of apps and AI-driven intelligence are in the TV as well, unlike many typical smart TVs. If you have a home hooked up to Google's smart home gear that controls your lighting and air conditioning, for example, the TV could be a gateway to manage all that smart gear.
It helps too that TCL offers three years of full on-site warranty, including parts and transport fees, in Singapore.
That could convince some potential buyers to try out the relatively new TV brand in Singapore, though volume-wise, TCL is a big player globally for smart TVs.