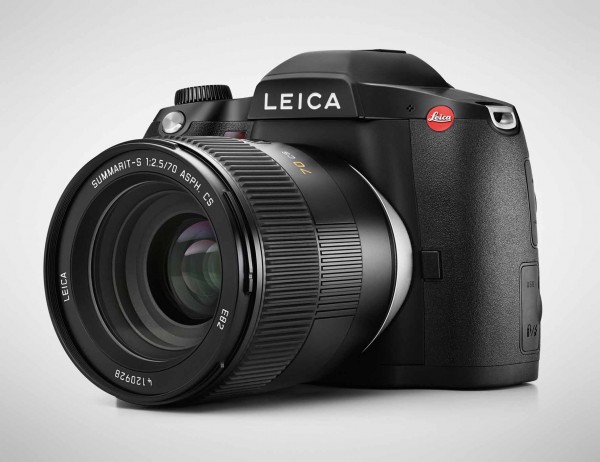 Approaching the newly-launched Leica S, one question that comes to mind is how much a medium format camera like this is under threat from high-resolution digital SLRs.
To that, the famed German camera maker will say that megapixels are not the only thing to bring about better image quality, especially for professionals who rely on such a camera.

Indeed, there's a lot to talk about when it comes to the new S. It now sports a Leica 37.5-megapixel CMOS sensor with micro lenses, replacing the Leica CCD-based sensor that was in the predecessor, the S-E.
The S has also upped the ISO sensitivity from the S-E's maximum of ISO 1600 to ISO 12500. This is significant as a medium format sensor requires a much smaller aperture when trying to capture the same depth of field as a typical 35mm-based DSLR.
The smaller aperture, however, makes the camera less susceptible to light. Thus the camera requires a strong light source, either from the sun or studio lighting, which limits the places the camera can be used in.
With a higher ISO, the S addresses that issue, opening up its uses to a wider range of scenarios, like what many other cameras offer.
When it comes to medium format cameras, the usual perception is a bulky and heavy unit. The new Leica camera defies that.
Holding it during a launch event in Singapore last week, I felt that it handled more like a typical professional grade DSLR camera.
Although the lens up front does contribute a huge chunk of the weight, the camera feels very balanced. It is very comfortable to use. During my quick hands-on session, I was able to quickly get up to speed when changing settings.
The camera was also very responsive. Focus and image capturing were done rather efficiently. That's especially useful when you want to capture a particular pose or scene quickly.
Leica has also modernised the camera, bringing many features that users now demand. The S captures 4K video, albeit using just a 35mm portion of the sensor. It also has a built-in GPS sensor and is dust and water resistant. That makes it rugged for outdoor use.
It also connects via Wi-Fi to an Apple iPhone or iPad for wireless control and photo transfer. That's a nice surprise from Leica.
As more cameras can now use adapted lenses, the S doesn't lose out in that department either. You need adapters for Hesselbald and Contax 645-based lenses, but they will be fully compatible when it comes to auto-focus, shutter and aperture controls.
Leica's famed build quality is obvious in the S as well. It has separate compartments for Compact Flash and SD cards to ensure things don't go awry if one of them fails. This is one camera that has all bases covered.
What about image quality? The S is definitely exceptional. Having 37.5 megapixels at your disposal in a medium format sensor is much better than having 36 megapixels in a 35mm "full-frame" sensor.
Here, the light and data capture at each photo site is much higher thanks to the larger area dedicated at the pixel level. Plus, medium format cameras use much bigger lenses. It's no surprise that images can be breathtakingly good.
Leica does demand good money in exchange. Priced at S$27,500 for the camera body alone, the S is aimed at a niche group of commercial photographers who can cover their costs with their fees.
It offers exceptional quality, but at a high price. Fortunately, for everyone else, there are DSLRs to rely on.