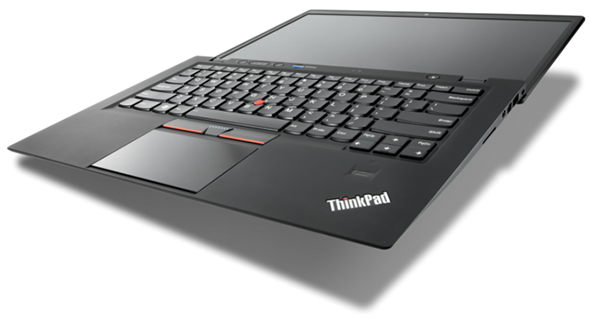 Even with its slew of business machines launched last month, Lenovo isn't quite done with its ThinkPad line-up this year. The company on Wednesday launched another two ultrabooks here in Singapore: the razor-thin X1 Carbon and the more performance-oriented T430u.
The first X1 didn't really make its way to our shores, but the X1 Carbon more than makes up for the wait. The 14-inch laptop is so light – your 1.5 litre bottle of coke is in fact heavier – and so thin it could very well vanish into thin air when viewed from the side. Yet, it doesn't feel at all flimsy thanks to its carbon fibre body.
But with its starting price at S$2,349, you'll want to get your money's worth, so what's under the hood?
The X1 Carbon is powered by Intel Ivy Bridge processors and has a battery that can last up to eight hours.
The standard ThinkPad keyboard is comfy and a pleasure to type on, and of course, back-lit. It sports the new chiclet design they introduced recently. The multi-touch trackpad sitting beneath the keyboard is made of smooth glass and is generously large.
On top of the screen is an HD face-tracking camera for video calls, and the Dolby-branded audio promises better sound quality.
And with the ThinkPad brand stamped across its palm rest, you can be assured of business-oriented features, including corporate-level security and management.
If you're looking for a more mainstream ultrabook that doesn't break the bank, Lenovo has you covered with the T430u. Starting at S$1,799, the 14-inch laptop combines the serious air of the ThinkPad with a sleeker profile and is rather attractive.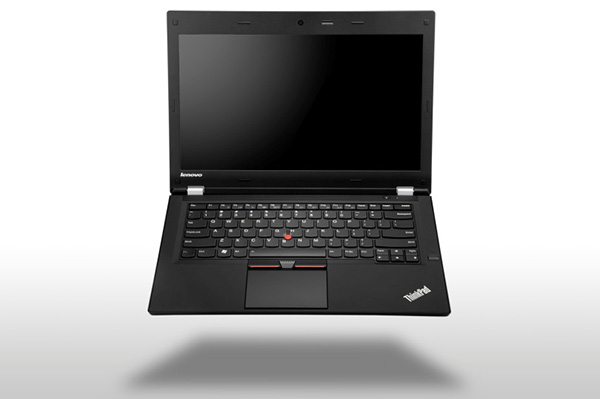 It's powered by the same Ivy Bridge chips, but with configuration options of NVIDIA discrete graphics and up to 1TB of storage. Such a huge hard disk is uncommon even on laptops, not to mention ultrabooks.
The T430u also features the Lenovo Solution Center for Small Business, a mix of both hardware and software that lets small business manage the computer without the need for an IT department.
The ThinkPad X1 will be available during the upcoming IT bazaar COMEX, happening from 30 August to 2 September, and the T430u from mid-September onwards.
Correction, August 24, 2.56pm SGT: An earlier version of this story incorrectly stated that both ThinkPads will be available at COMEX. Only the X1 Carbon will be available at COMEX; the T430u will be available from mid-September.