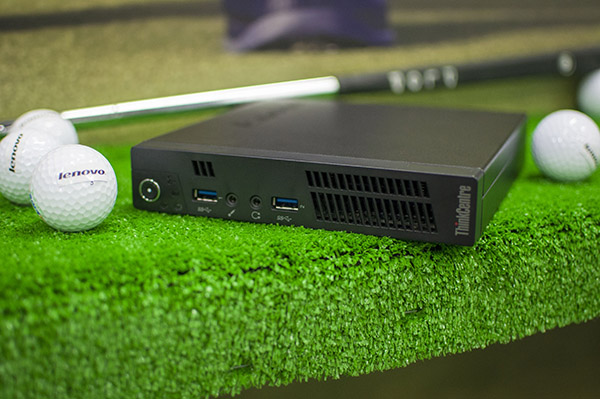 Despite taking up less than 1 litre in volume and measuring only 34.5mm wide, Lenovo's new ThinkCentre M92p means business.
Shown off in Singapore this week, the desktop machine features a selection of Intel's latest Ivy Bridge processors, speedy hard disks or solid state drives (SSDs), and a variety of enterprise-friendly features to keep your IT department happy.
For example, it comes with Intel vPro support, which simplifies desktop management among multiple users. Data protection is also enhanced with Trusted Platform Manager (TPM).
Lenovo also offers an asset tagging service, which allows PCs to be easily identifiable and trackable right out of the box, saving IT departments a whole lot of work.
The M92p is cooled with Lenovo's "intelligent cooling engine", which promises quieter and more efficient cooling and allows its footprint to be so small.
Plus, the small form factor and powerful innards would surely make the M92p a very attractive option for a home theatre PC, especially when similar products now mostly come with slower Atom processors.
Unfortunately, it won't be available for purchase off the shelf for now, and caters strictly to enterprise orders only. However, Lenovo Singapore did tell Techgoondu that they are not ruling out producing a consumer model.
New ThinkPads sport chiclet keyboards
On top of a wide range of new business desktops, Lenovo also unveiled its new range of ThinkPads. Other than the bumped up specs, one feature upgrade stands out the most: the famed ThinkPad keyboard has gone through a redesign.
Perhaps most horrifyingly for hardcore fans, the new keyboard is chiclet-styled.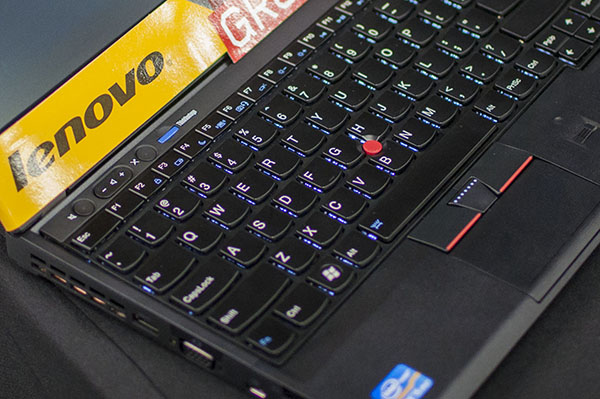 But Lenovo says it has good reasons for this redesign. First, the separation of the keys is supposed to make it easier to distinguish between different keys, potentially speeding up your typing.
The surface area of individual keys is also up to 30 percent bigger, which makes it more comfortable to type.
And all ThinkPads now have optional back-lit keyboards, which mean you're expected to continue working even in dim conditions!
These new ThinkPads as usual come in various configurations, all with new Ivy Bridge chips and performance bumps.
There's the compact 12.5-inch X230 (from S$2,099) with its stellar 24-hour battery, the bigger T430/530 (from S$1,999) with optional discrete graphics and a higher-res screen, and the high-end W530 (from S$3,599) which gives you up to 32GB of RAM, quad-core processors and NVIDIA Quadro graphics.
Even though these are available off-the-shelf, they are still built with enterprise users in mind, and comes with special features such as 720p webcams tuned for conferencing software (e.g. Microsoft Lync).
With all that upgrades, change-averse corporate environments can be assured of at least one constant: all ThinkPads still maintain that serious, conservative bento box-like design and come only in matte black.