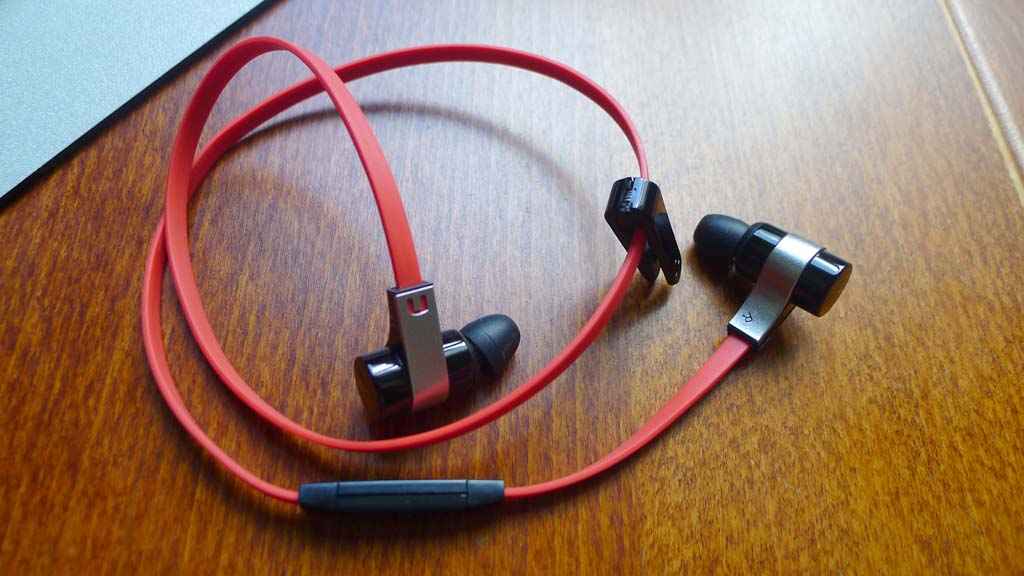 Okay, the red cable makes them look a little like Beats Audio headphones. But these Novero Rockaway ear buds, no bigger than the average overpriced iPhone accessory, pack a lot more in terms of functionality and are light years away from the pack.
For starters, they play music from your smartphone or MP3 player wirelessly over Bluetooth. In other words, no more getting entangled in wires as you push your way onto a train or even if you go jogging (more on that later). There are other Bluetooth headsets in the market, but I haven't come across any that is as small and attractively put together as the Rockaway.
Everything is packaged within the small ear buds which weigh no more than 10 grams. They are feather-light. To charge the earphones, you turn and open the nicely concealed cover on one of the ear buds to reveal a micro USB port. Plug this in to your PC and you're ready. This is nifty design at its best.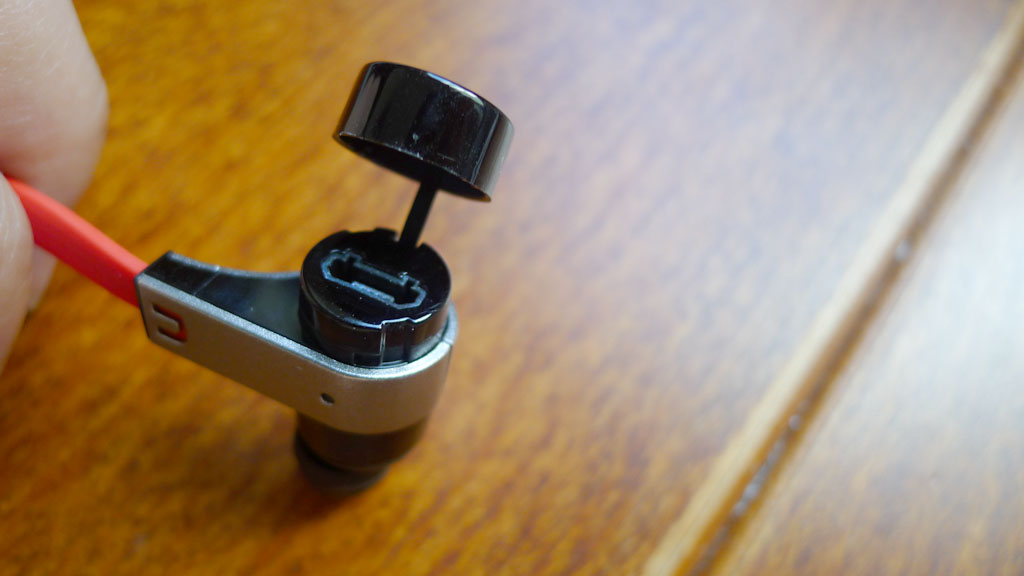 Less surprisingly, being German, Novero also excels in build quality. The flat cables are connected to the headphones tightly and can probably withstand most types of abuse unless you decide to somehow pull with all your might. The remote control buttons, letting you control the volume as well as answer calls, are also tightly connected in a reassuring way.
Perhaps the biggest surprise is that the earphones don't sound half bad. I'm sceptical of the marketing behind lifestyle earphones these days, but given the small size of the Rockaway, the audio is clear and doesn't over-accentuate either the highs or lows too much. That's already a feat, given all the "special treatment" that many earphones come with these days.
The bass, thank goodness, doesn't seem overplayed and bloated. There's probably not enough weight if you want heart-pounding impact, but I'd rather go with less bass than loose bass. Neither do you get too much of the tinny, harsh timbre you can expect on run-of-the-mill ear buds. Things are remarkably controlled on the Rockaway, as compared to the "out of control" that you hear on many earphones.
I also like it that the sound doesn't seem trapped at each ear. When I fire up tracks with female vocals, such as Stacey Kent's, the singer's voice doesn't seem to be whispered in your ears but instead come from an imaginary stage in your head. Not too bad for such small earphones, I think.
To test things, I had connected the Rockaway with both my Samsung Galaxy S II and Galaxy Tab 7.7, which played regular MP3s as well as lossless FLAC tracks. The hookup was effortless. All I had to do was turn on the Bluetooth earphones and set the music devices to look it up. Within seconds, they found the earphones and paired almost instantaneously.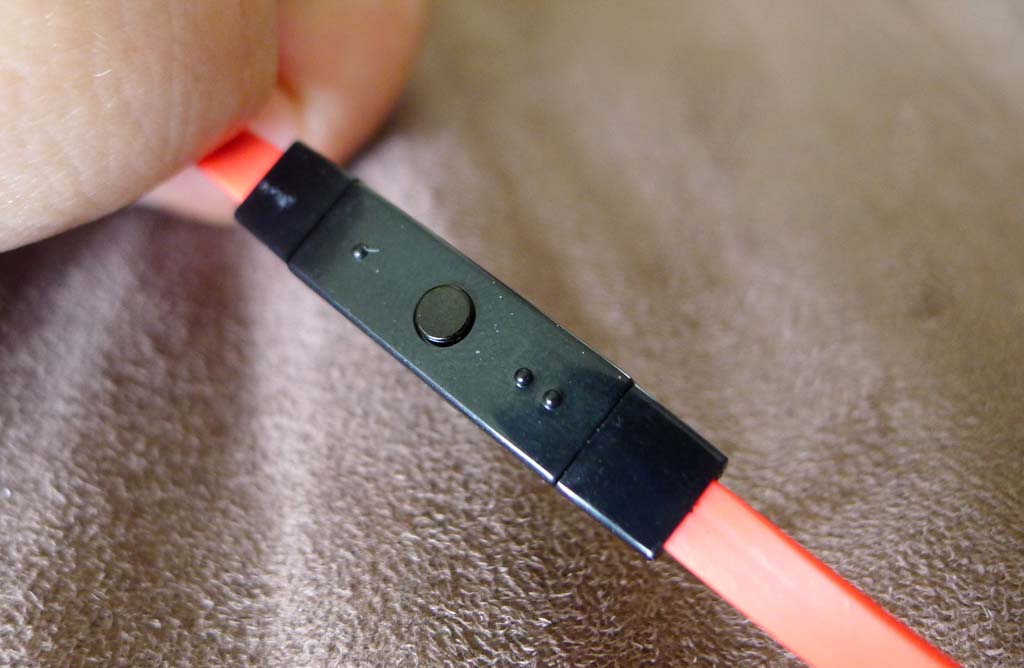 Being a Bluetooth headset means the Rockaway supports voice calls as well. The noise cancelling here works as well as many more illustrious rivals like Jabra, I can say. When I spoke to a friend while standing right next to my apartment's window with loud gusts of wind blowing in my face, the other party heard me clearly and never got a hint of the wind.
When it comes to blocking the noise coming into your ears, the Rockaway does a pretty good job too. These ear buds, despite having no active noise cancellation, should take out a lot of the engine noise from planes. Better yet, if the guy next to you wants to head to the loo, you can easily get up without getting tangled with cables and blankets in that tight economy seat.
One thing to note, though, is that Novero rates the Bluetooth earphones to be in use for only 5.5 hours (it can be on standby for 250 hours). If you are on a long flight, you may need a separate USB battery pack to charge up the small lithium battery in the Rockaway. Novero doesn't state its capacity, but it's probably small, to keep the ear buds feather-light.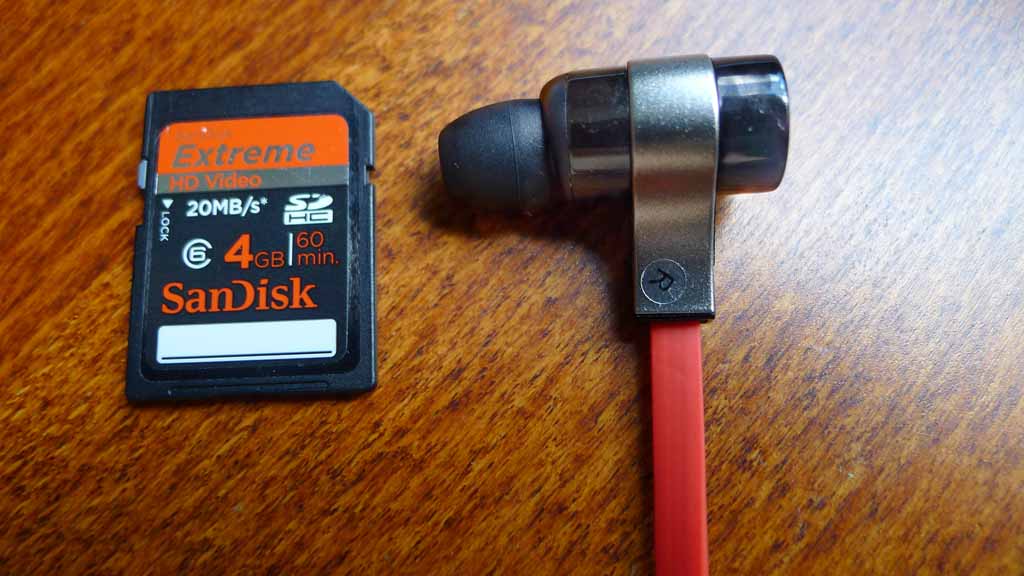 If there is one other complaint, it's that the ear buds can be a little tight after you wear them for a while. This is a matter of personal preference, of course. But after a couple of hours wearing even the smallest ear buds – there are three extra pairs included – I still felt like my ears were stuffed too tightly. If not for that, these earphones could be the perfect companion for a long jog, since they free you up from wires.
My advice is to try them out at the store to see if they are comfortable. If the Rockaway passes that test for you, I'd strongly recommend them. They are nicely made, well built and come packed with quite a number of features you'd have to pay more than the S$128 asking price with other brands.