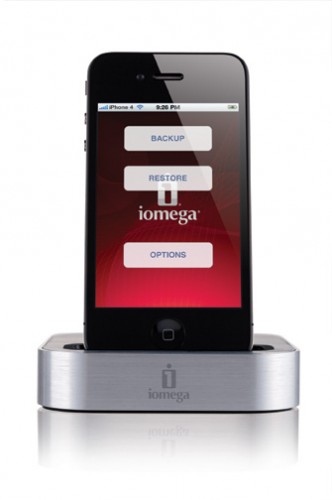 If you are an iPhone owner who has never backed up anything on the phone, you should really start doing so. After all, you never know when the phone will crash one day, or worse still, lose your iPhone on the daily commute.
Now, there is an easy way to do it – especially for those who are averse to hooking up the iPhone to the computer – with Iomega's latest doodad, the SuperHero Backup and Charger for iPhone. This nifty little S$99 charger and backup dock will back up your photos and contacts (but not music) to a bundled 4GB SD card inserted into a slot behind the device.
But first, you need need to download and install the free Iomega SuperHero app available from the Apple App Store. Once that's done, just plug in your iPhone, fire up the app and configure your backup settings.
The app's menu is simple and easy to use, and clearly displays the backup and restore options available. You can choose to back up photos and/or contacts as well as restore the data when necessary. In addition, you can also encrypt backups of contacts with a password.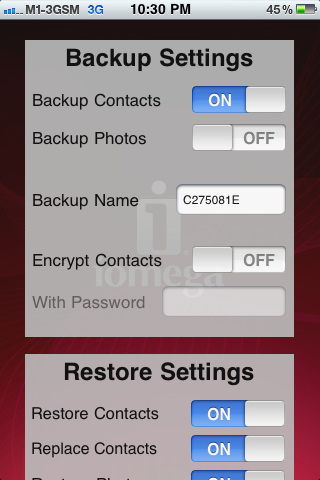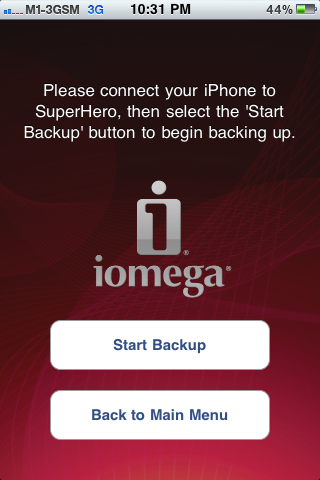 Backing up my contacts with encryption took less than a minute, while backing up photos can take a really long time. This is due to speed limitations of Apple's iPod Access Protocol that is used to access the iPhone without a computer. Things get a tad faster once you've completed your first backup, after which the device performs incremental backups for new photos and contacts.
Bottomline: A limitation of the Iomega SuperHero is that it doesn't back up equally precious music, videos and apps which would still have to be backed up with iTunes. So, using this device does not guarantee that you can retrieve everything on your iPhone when things go awry. For now, it only complements your iTunes backups and gives you additional copies of contacts and photos. After all, lots of copies keep stuff safe.