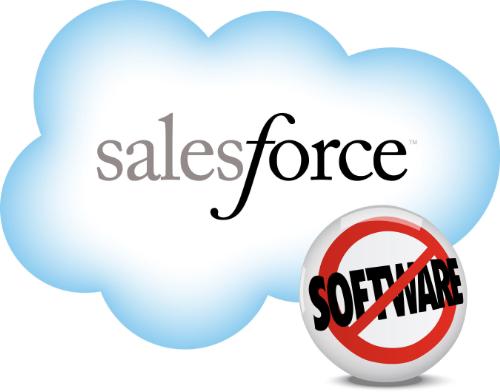 Salesforce.com is deepening the social connections that underpin its suite of cloud computing products.
Starting this October, its customer relationship management (CRM) customers will be able to see social profiles of customers with data mined from social networks such as Twitter and LinkedIn.
Chatter, Salesforce's enterprise social networking tool available for almost two years now, will also support instant messaging for the first time.
This means Chatter users will soon be able to chat with fellow workers, share screens, collaborate with partners and approve requests directly from their Chatter feeds.
Salesforce also announced Chatter Service, a question-and-answer portal that allows businesses to answer customer enquiries from social feeds.
The service can also connect to public social networks, effectively extending a company's Chatter network beyond the boundaries of a traditional self-service portal.
A new Chatter API and Chatter for Microsoft SharePoint will also let a company extend its Chatter feeds to third-party applications such as content management systems.
The social enterprise
The on-demand CRM vendor last updated Chatter in December 2010, when it introduced a free Chatter version that lets all employees in an organisation participate in corporate social networking.
The latest slew of enhancements were conceived just nine months ago, right after the company concluded its annual Dreamforce confab last December.
"We took a backseat and realized we have to change," Marc Benioff, chairman and CEO of Salesforce.com, said during his opening keynote at Dreamforce this year.
Michael Peachey, director of product marketing at Salesforce, concurred, adding that the rise of social networking has made a deep impact on organisations since last year.
To tap on this social media wave, he said, businesses will first need to understand who their customers are.
"So, rather than having a CRM contact record with a phone and e-mail address, you need to know what they like on Facebook and who they connect with," he added.
Peachey said the next step is to create customer social networks so businesses can listen, engage and serve customers.
"The final piece is to create employee social networks where your employees can collaborate internally in the same way that is familiar to them," he said.
These pieces will form the cornerstone of Salesforce's "social enterprise" vision, which the company says will transform the way businesses collaborate, share and manage information.
Benioff said: "By creating social customer profiles, employee social networks, customer social networks and product social networks, companies can delight their customers in entirely new ways".
Salesforce also seems to have softened its stance on keeping customer data on the cloud when it announced a data residency option for Database.com, the company's cloud database service.
This is targeted at companies that want to take full advantage of the cloud, but are hesitant to do so because of data security concerns.
With this new option, companies will now have the option of keeping readable versions of sensitive data in their own data centers, while making full use of Salesforce's trusted cloud computing model.
The latest slew of enhancements represent a laudable attempt by Salesforce to capture a major slice of the enterprise social networking market.
The ability to extend enterprise social networks to external stakeholders, coupled with CRM records enriched with social data, will further create stickiness among users of the Salesforce platform.
However, it remains to be seen if businesses will bite.
While industry observers have called for companies to integrate social media into their CRM strategies, a mindset shift, from managing customers to managing relationships, is needed.
Most call centres agents are trained to manage complaints and troubleshoot product problems, rather than build relationships with customers through social media.
More importantly, call centre agents have to be trained to handle conversations on the social Web, which can be daunting for those unfamiliar with social networking.