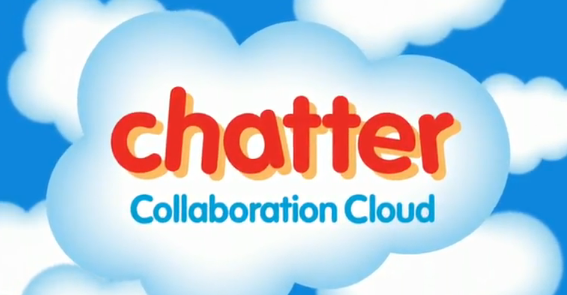 A free version of Salesforce Chatter, the collaboration tool that lets employees track customer cases and share documents on Salesforce.com, will make its debut this weekend.
Unveiled at the annual Dreamforce conference in San Francisco, Chatter Free extends enterprise social networking to all employees of organizations using the cloud vendor's business applications. Before this, Chatter was only available to employees with Salesforce.com accounts.
Since its launch in June this year, more than 60,000 companies including HR consultancy Kelly Services and Internet radio outfit Pandora have deployed Salesforce Chatter. The company noted that Chatter has helped to create "stickiness" for its Salesforce CRM software. A free Chatter will undoubtedly increase adoption of the collaboration tool among Salesforce customers.

Salesforce Chatter deliberately employs a familiar Facebook-like interface, with features such as profiles, status updates and real-time feeds. In true social networking style, you can follow your colleagues' activities, track documents and customer cases as they are worked on by various people.
The integration between Chatter and Twitter can also track feedback or complaints from users on micro-blogging sites. During a demo of Chatter's capabilities at the Dreamforce opening keynote, Salesforce executives showed it was possible to automatically suss out online chatter in Twitter and follow up on customer concerns.
Chatter Free, however, does not allow users to follow accounts, contacts, dashboards, reports and calendars. These features are only available through a new version dubbed Chatter Plus, which is priced at US$15 per user a month for companies using Professional, Enterprise and Unlimited Editions of Salesforce.com.
The main difference between Chatter Free, Salesforce Chatter and Chatter Plus lies in the extent to which customer data can been viewed and edited. Chatter Free is a pure enterprise social networking tool, with no access to customer data. Salesforce Chatter allows users to tap on the full CRM suite, while Chatter Plus users are only able to view, comment and track customer cases.
Marc Benioff, CEO of Salesforce.com, also offered a glimpse into Chatter.com, a free enterprise social networking product that does not include an underlying CRM engine. Targeted at business users, the new service will be launched in February 2011.
"It's free, it's mobile, it's viral," Benioff said of Chatter.com. "Our goal is very simple. How can we get everyone on Chatter?"
Mobile apps for Chatter are also available for the iPad, iPhone and BlackBerry devices. An Android Chatter app is expected to be released by the first quarter next year.