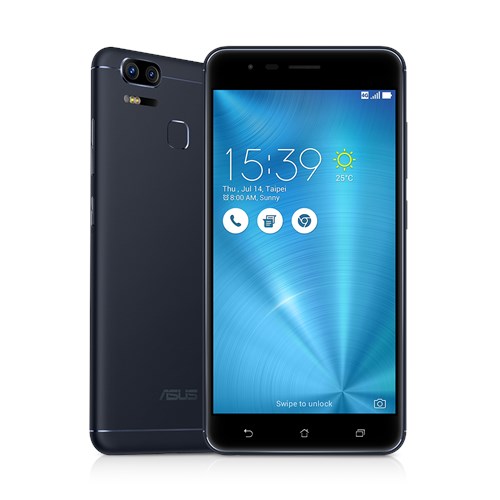 Asus has always seemed keen to innovate, like with its original ZenFone Zoom that came with a unique periscope design to enable 3x optical zoom.
Now in its second iteration, the ZenFone Zoom S has ditched the periscope design and opted for a more practical dual-camera setup with two different focal lengths. You get one on 25mm, f1.7 and another on 59mm, f2.6 at full-frame sensor-equivalent or around 2.3x optical zoom.
LG and Apple also have incorporated similar dual-lens camera systems for the phones so Asus is not breaking any new ground here.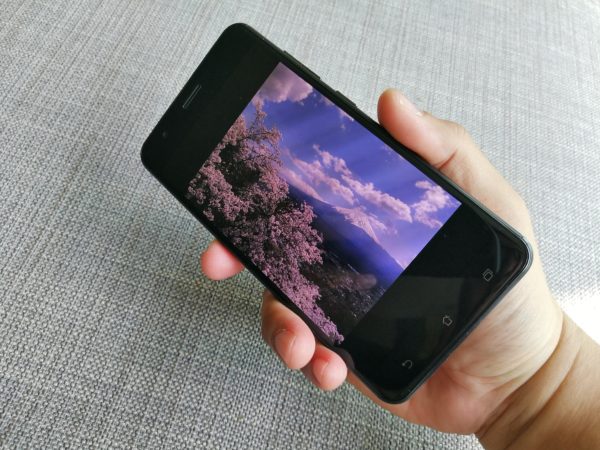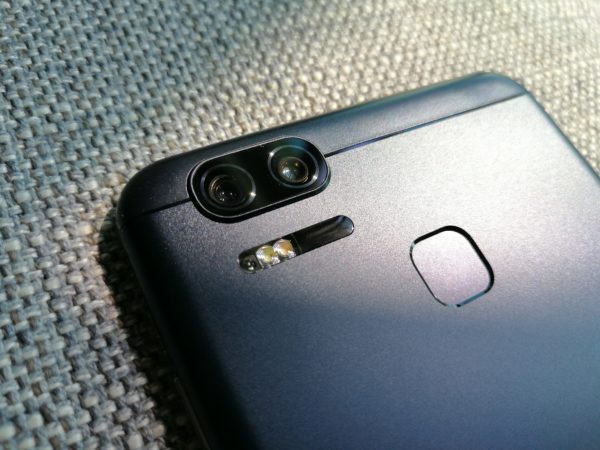 On first glance, the ZenFone Zoom S offers a passing semblance of the Apple iPhone and Huawei P10 Plus with the dual lenses at the top left corner of the phone's back.
Nothing spectacular about a full-metal body these days as this has become de-facto standard for most mid- to high-end phones.
I brought the ZenFone Zoom S to Japan to try out the phone recently and I was also glad that the 170g smartphone has a 5,000mAh battery.
It makes travelling a joy, because you don't need to bring extra power banks. Shooting 4K videos and time-lapse footage with this phone is really liberating, more so with the useful 4GB of RAM on board.
To help things along, the ZenFone Zoom S also supports microSD cards of up to 2TB, so more photos and videos can be taken.
The use of the Qualcomm Snapdragon 625 processor might draw some criticism. It seems a bit under-powered, especially if you need to deal with some heavy lifting when it comes to shooting 4K videos.
The 5.5-inch Full HD AMOLED screen is also not as sharp and as bright as compared to comparative brands out there although this is may be a little subjective. So, best to check out the phone with your own eyes before buying.
If you are a fan of the NFC (near-field communications) feature, take note that the ZenFone Zoom S is lacking in that department. I don't really miss it since I don't really use Android Pay, but if you do, you would miss out.
Despite some negatives, the smartphone has a lot going for it especially when it comes to the imaging. As an avid travel photographer, I am impressed with most of the shots I took.
Sporting the 12-megapixel Sony IMX362 sensor matched with an f1.7 maximum-aperture lens, the phone's main camera does a good job for typical shots on your trips.
With this lens, the ZenFone Zoom S uses a single sensor, unlike the Huawei P10 Plus's camera that combines the data from two sensors to get more details out of the scene.
I know I said the ZenFone Zoom S has another lens – that's the zoom lens which works separately. It has its own sensor to do the work for shots from a distance.
However, getting the phone to switch to this zoom mode isn't as easy as it should be. If you are in Auto mode, the phone doesn't automatically switch to the 59mm f2.6 zoom lens, so you could end up with a shot taken by the basic lens instead.
That was why I felt that the image quality I first got reminded me of digital zoom, instead of the expected optical zoom that Asus is promising.
I checked this by covering the regular lens and taking pictures with the phone. Sure enough, the shots were taken on the regular lens.
I later realised you have to switch the camera to full-manual mode and choose the appropriate zoom levels to get the phone to switch to the zoom lens, which is a lot of hassle.
When I checked with Asus, it explained that a new firmware already rolled out to some phones would have fixed this. Unfortunately, on my review unit, which told me it already has the latest firmware, this didn't work.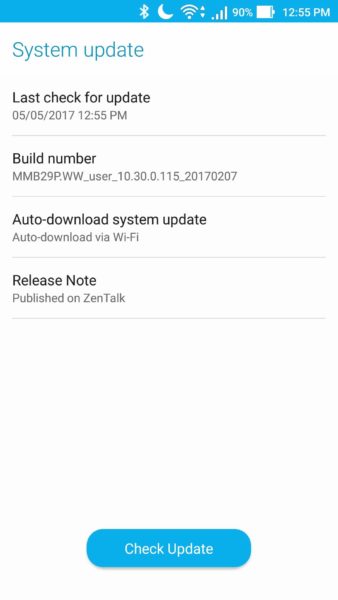 At the same time, I realised the Optical Image Stabilisation (OIS) only works for the wide-angle lens. It's a pity because the zoom lens should have the priority with OIS because zoom lens will magnify any camera shake more than a wide-angle lens.
I shot mostly in wide-angle mode but you'd have hoped for both lenses on a camera system to have OIS to maximise their potential.
Don't get me wrong with the zoom lens. I like its image quality. It's just that it should be switched on automatically. Plus, OIS would have helped surely.
I have better news for the selfie camera for the ZenFone Zoom S. This camera with a 13-megapixel Sony IMX214 sensor fronted by a f2.0 lens is good.
Asus is also very proud of the camera's night-time capture capability thanks to the improvements in both hardware and software. Having shot with the ZenFone Zoom S, I have to say I'm impressed.
As smartphone cameras go, the ZenFone Zoom S is one of the best in terms of its user interface. The buttons and settings are all laid out clearly and easy to access. The phone even has an artificial lever to ensure the horizon is straight.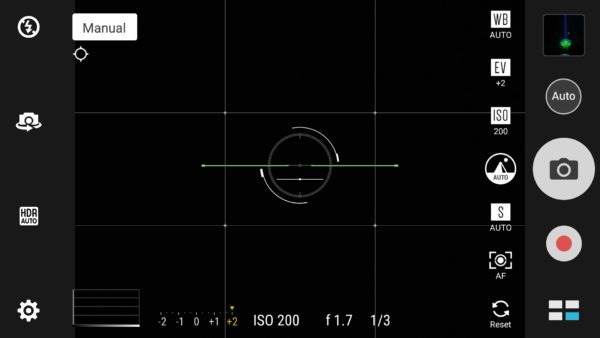 Like most smartphones, ZenFone Zoom S' Auto Mode should be sufficient for most users. However, there will be times you might find the Panorama, HDR Pro, Time-Lapse and Super Resolution Modes to be useful as well.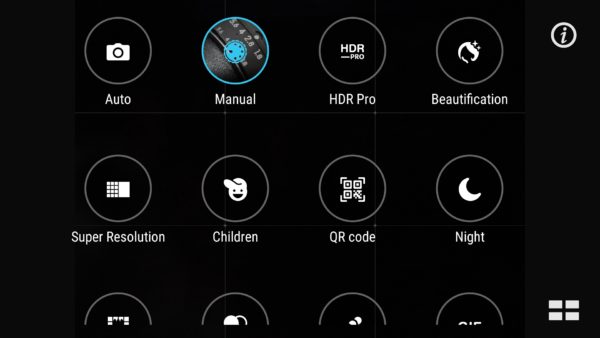 There are a lot of things going for the ZenFone Zoom S but the inability to have the option for the user to keep using a shooting mode after the phone is switched back on was pretty annoying to me.
I was out shooting in a bright sunny day and using its HDR (high dynamic range) Pro mode would require me to keep going into the modes options to engage the same mode every time I switch the phone back on.
And given that this is a serious phone for camera shooting, having the option to shoot in Digital Negative RAW file format (.DNG) would be nice too.
It would be part of a package that at least gives users the ability to edit the photos with more powerful editing programs such as Adobe Lightroom.
In the ZenFone Zoom S, Asus has tried to ramp things up in the imaging department at a relatively modest price point. In many ways, it has succeeded in this.
Seeing so many ZenFone models in the Asus stable, I can't help but to question if it should focus its resources on a much stronger flagship model with the works thrown in.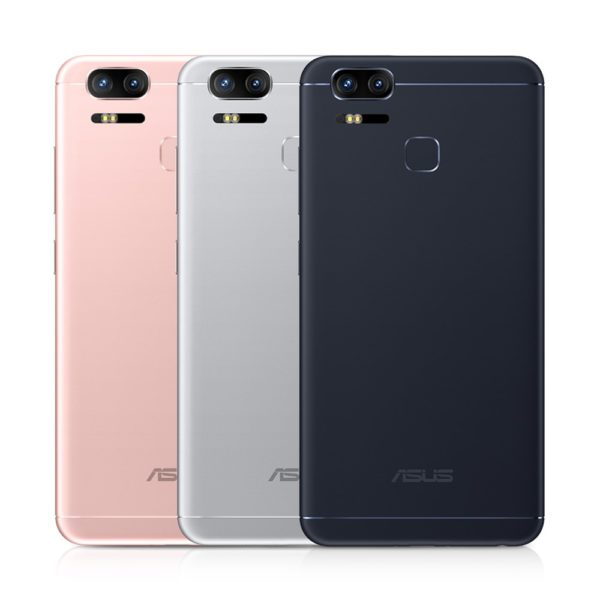 What is good about the ZenFone Zoom S is that it won't break your bank with its pricing. Going for S$678 in Singapore, the version with 4GB RAM and 64GB storage is cheaper than top-end flagships that now cost S$1,000 or more.
At this price segment, there is also stiff competition, to be fair. I say check out the new ZenFone Zoom S against the others, and if you prize camera features highly in a phone, have it high on your list.