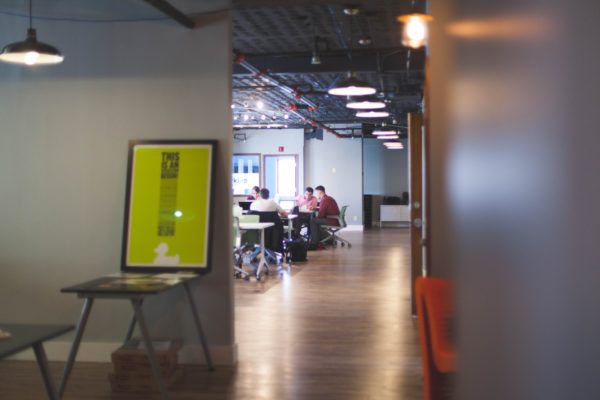 When Singapore sets its mind on doing something, such as making sea water drinkable, it often finds a way.
So has the story of its economic miracle been told – the country's single-minded pursuit of its goals has always brought reward.
Thus it is interesting to read a report last week that tells of the angst and impatience with the latest big project – startups that could transform the country into an innovation-driven nation.
These bright hopes of the future are often propped up by funding – some from the government – and they don't have the technology that comes from years of research and development to make an impact, according to the survey.
This two-year study by the National University of Singapore's Entrepreneurship Centre also suggests that there should be more investments in "high-growing, high-risk" types of startups.
What the study doesn't say more about is why this is so. There are a lot of safe bets, but that's because investors are interested in flipping companies, not developing a healthy ecosystem or a startup culture.
That's a by-product from years of failed bets and unsuccessful ventures, as Silicon Valley will show. Usually, only a shiny example stands atop a dust heap of harebrained ideas or great concepts executed poorly.
Yet, this is where Singapore is now. That's not a bad thing because money and talent – two important ingredients to a startup ecosystem – are here now more than, say, the dot.com boom in the late 1990s.
Back then, ironically, with the less structured way of doing things, you still saw a lot of people in safe jobs quitting to start an online business – heck, any online business.
Back then, as in now, unfortunately, there has been an emphasis on getting up to scale, reaching milestones and getting the hell out – with the cash, preferably.
Much of the setup, as an entrepreneur and boss of a software company for the oil and marine sector told me recently, is not built on innovation and value. It's simply selling potential, he added.
It's true Facebook and WhatsApp didn't have a business model for years too – until Facebook started selling ads and WhatsApp was bought by Facebook in 2014. However, there can be only one, maybe two, Facebooks in the world.
What happens to the rest? Well, they go through the cycle of seed money, Series A funding, then B, and slowly, hopefully, turn a profit and get listed.
For those that fail, it becomes a matter of who's carrying the bomb in the end. Yes, that's the investor that comes in and cannot cash out when the music runs out.
In Singapore, getting seed money isn't the issue, I hear from friends in the investor and startup community. It is creating something that is unique and has a chance in the market, they add.
Plus, there's the challenge to scale up in the Southeast Asian region, which isn't as homogeneous in terms of demographics as, say, the United States.
Sometimes, the success of a startup comes down not just to technology, or even the timing of things. It matters that you were just lucky or have great EQ.
The software company founder told me he chanced upon starting such a firm after a previous failed bid to write apps for the Palm operating system. Yes, those personal digital assistants (PDAs) before smartphones arrived.
While in between jobs after the dot.com bubble, he enrolled in a masters course, partly funded by the government, and met a business partner who would help him get off the ground.
He started off with a humble office off Beach Road, a far cry from the previous one at Tanjong Pagar during the dot.com boom. Slowly, he grew his company by creating software and solutions for an industry that was still relying on many manual processes from the past.
Digital transformation is a buzzword now, but back then, before he even knew it, he was already helping customers save costs and boost revenues by knowing their businesses better. This was his sixth company.
There is a similar thread in many successful companies I've come across in almost 20 years of reporting on technology. Few hit the big time at first try. Most have stories that tell of luck and coincidence, as well as hard lessons learnt from failure.
One was an online CD store around the time of Amazon, which failed because it couldn't scale fast enough at low cost. Where was cloud computing in 2001?
It transformed into a mobile app development company that enabled SMS polling for live football matches, years before smartphone apps were a thing.
Yet another was a company that was "picked up" by an investor just before the market got crowded. It sold stickers for people to return lost items they may find and get rewarded for good deeds. It morphed into a software company that helped users track their gadgets.
Having sold this company, the founder is now helping other startups find their feet and ultimately build up enough steam to be profitable or be sold off.
These stories all evolved over many years. Perhaps that should be the lesson for the current startup ecosystem. Though it is more organised now, it is finding that experience is always hard-earned.
For Singapore, a country developed at breakneck pace, the temptation is to measure success by the number of exits and the amount of money in the system. It has to learn that innovation takes time.