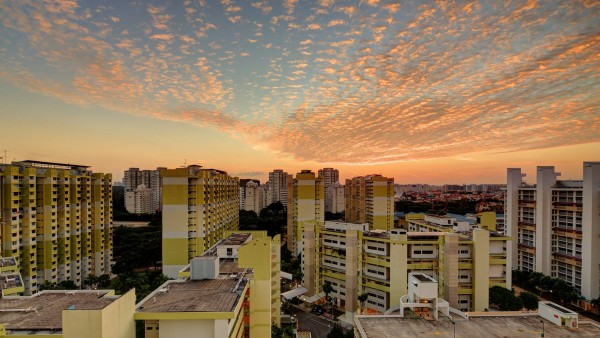 You can never have too much money. In a strange turn of events, that's what's happening in Singapore's startup scene today.
Money is flowing into one of the most exciting startup capitals of the world now, thanks to Asia-based venture capitalists whose investments have been matched by the Singapore government in recent years.
Yesterday, the National Research Foundation (NRF) set aside another S$40 million to co-fund early stage startups, as part of an investment matching scheme that started years ago.
Since 2010, the NRF had invested S$168 million to help 173 startups, reported The Straits Times. This is not counting the millions ploughed in by private investors.
The irony is that the money is chasing after promising startups here in Singapore.
If you speak privately with investors, one issue they have is finding good startups to invest in. While many have interesting innovations, say, in making urban logistics more efficient, they often copy what has worked in the West.
That's not a bad idea if you are a startup in, say, China, but that's because a localised copycat of Uber could easily find its place in the huge market.
Plus, the Chinese government's blocking of American services such as Google has allowed local startups to fill the vacuum in many areas.
In Singapore, there's no such local advantage. On the contrary, the lack of a local market has been a stumbling block for many startups looking to grow from a seed of innovation, to compete with other startups.
Yes, Singaporean firms can look to the Southeast Asian region, with a population of 600 million and nominal gross domestic product of US$2.31 trillion.
But not all Singaporean firms transfer their technologies well into big ASEAN economies such as Indonesia. Language is one difference; business culture another.
In Silicon Valley, the target market for any startup has to be global. That's how billions of dollars change hands for a startup that has barely made a profit.
Yet another concern in Singapore is how the ecosystem is growing. Are the startups being incubated here making real innovations?
Speaking at the Techventure startup show yesterday, Minister-in-charge for Singapore's Smart Nation initiative, Vivian Balakrishnan, pushed for large companies to adopt these innovations from local startups.
It's not a new strategy. For years, some of the best stuff from the government-funded A*Star research labs have been marketed to both multi-nationals and small and medium enterprises (SMEs) alike.
Still, the question of market size remains. It's possible that some technologies could be picked up by one of the many Asia-Pacific headquarters in the city, but there still has to be a credible base of innovators in town to make a made-in-Singapore innovation easier to sell.
To be sure, the country is moving in the right direction. In its ambition to be the Silicon Valley of the East, it has never attracted more buzz than now.
Years after finding funds hard to come back, founders of new companies today can not only seek the funds to take off but also the guidance and networking from industry mentors.
Yet, therein lies another problem. The success of some startups in securing seed funding or follow-up capital shouldn't be the end goal.
The next step has to be sustainability. If the ecosystem here is about hyping up startups only to flip them onto the next larger investor, then you only have to see the last dot.com bust in 2000 to see how things went with that strategy.
That's not to say Singapore should not have such an ecosystem. The likes of Google and Facebook would not have made it out of a dorm room if not for investors willing to take a risk.
By having a structure in place, the chances of a world-beating innovation appearing from somewhere in a small startup office at Ayer Rajah have improved tremendously over the past five years.
Yet, market size remains an unfavourable issue for Singapore's startups, unlike counterparts in the United States or China.
This is where Singapore's regional networks have to be built up and strengthened, much like how returning Chinese students from the US often brought with them their know-how plus connections across continents.
Singapore has to create those networks, which are not built overnight. Otherwise, a lack of a local market would continue to hamper the growth of many of its startups.
A friend in an investor firm recently joked to me about how easy it was for some startups to earn their first million in China.
You could set up a peer-to-peer lending system, for example, and lots of people eager to borrow or lend money would swarm to it, he said. The strategy? You just have to hit a small portion of a huge market.
No such luck here in Singapore. Startups here often face an uphill battle getting a foothold in a game of scale.
When two similar innovations exit the labs, the winner is often the one that is able to scale faster and grab more users, even if that's at a tremendous cost.
After the early buzz, that's the next hurdle now for the aspiring Silicon Valley of the East.