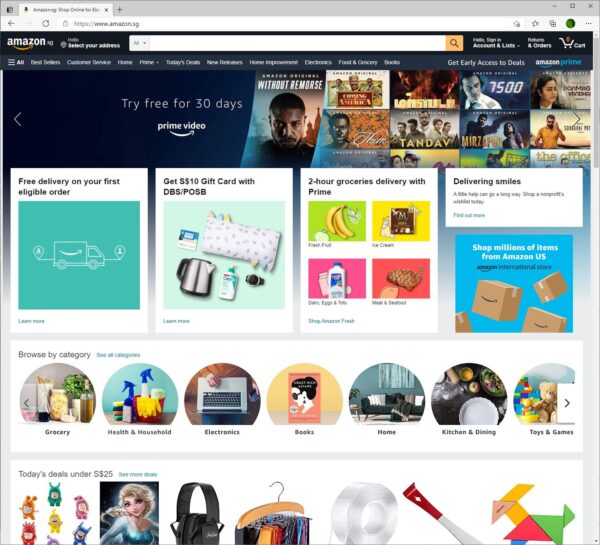 Amazon seized more than two million counterfeit products that were sent to its fulfillment centres last year, preventing them from being sent out and possibly resold elsewhere, the e-commerce giant revealed today.
It also blocked as many as 10 billion suspected bad listings before they were published in its stores, declaring progress in the fight against counterfeits in its stores.
Besides selling items in its warehouses, Amazon also allows businesses and individuals to set up stores in its online marketplace, which opens up the possibility of counterfeit products.
Countering this with stricter registration processes, Amazon now says that only 6 per cent of attempted account registrations passed its verifications processes and listed products for sale.
Fewer than 0.01 per cent of all products sold on Amazon received a counterfeit complaint from customers, it added. These complaints were investigated for accuracy.
In its fight against counterfeits, Amazon said it spent US$700 million and hired more than 10,000 people to protect its stores from fraud and abuse in 2020.
A combination of advanced machine learning capabilities and expert human investigators help protect its store proactively from bad actors and bad products, it explained.
Brands can also apply a unique code on every unit they manufacture for an enrolled product, allowing Amazon to scan and confirm the authenticity of every one of those products purchased in Amazon's stores.
Counterfeit products have been a scourge of many online shoppers, who often end up with items that don't remotely look like what they see on a screen. They also damage a store's reputation.
Even in China's e-commerce stores, often known for replicas and knockoffs, there have been efforts to reduce such counterfeit goods.
E-commerce giant Alibaba said in 2019 that just over one in every 10,000 orders on its Taobao marketplace involved suspected fake goods, The Straits Times reported.