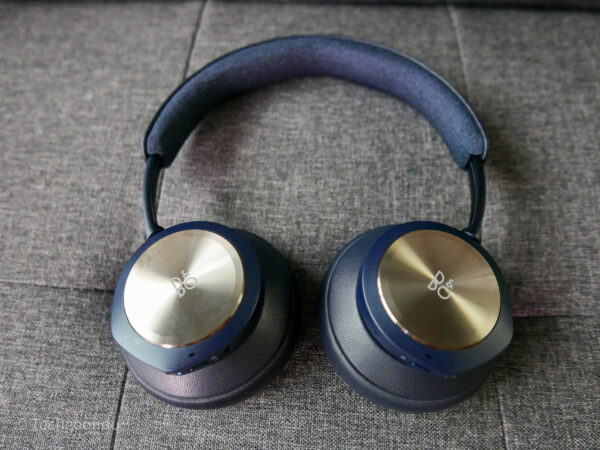 One odd thing about gaming devices is that they always seem obliged to come with all sorts of bling, as if gaming is a hobby that's only enjoyed by teenagers or those who still think they are teenagers.
The Bang & Olufsen Beoplay Portal gaming headphones, thankfully, eschew that assumption. Like the company other headphones, they are a class above what you'd typically find in the "gaming" section of an electronics store.
Mercifully, there are no bright, pulsating LEDs here. Nor are there are loud-coloured head bands or cheap plastics announcing their edginess.
Instead, the headphones come in three low-profile colours – black, grey and navy – that nicely contrast against the touch-sensitive aluminium disks on the outside of the earcups.
Adding to the high quality is the lambskin-wrapped memory foam for your earpads. The padding is made from bamboo fibre textile, said to be durable and breathable.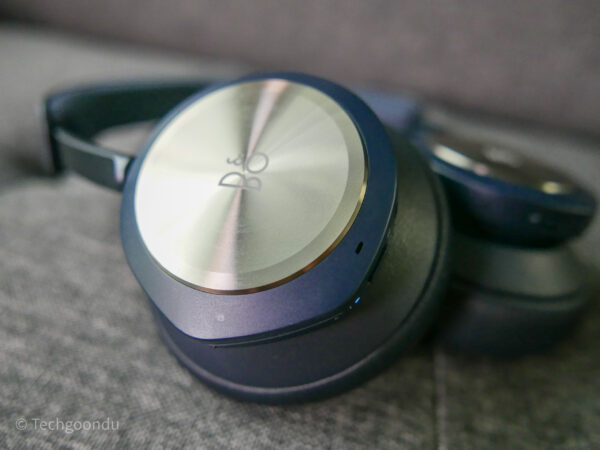 So, a pair of headphones with the audio quality you'd like for games but also the great design of regular cans you'd happily wear onto a subway train? What a revolutionary idea.
To be sure, B&O's 282-gram headphones feel a bit more snug than some music-focused earphones I've tried on in the past. However, they don't feel uncomfortable even with several hours of usage.
Note that the headphones are designed with Microsoft's Xbox in mind, so you can easily connect them to your Xbox Series X or S as well as Xbox One using the game console's Xbox Wireless link.
B&O says that the headphones also support Bluetooth, so you can wirelessly hook up your Apple or Android phone as well as your PC. There's also a USB cable if you prefer a wired link. A last resort is the 3.5mm mini-jack.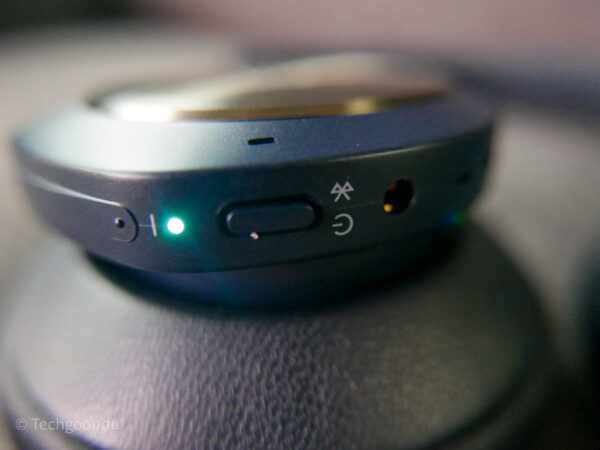 I managed to pair the headphones to my Samsung Galaxy S20+ just fine, but Bluetooth on the PC wasn't a go. I suffered from occasional choppy audio when wirelessly connected to an Intel Core i9-based desktop PC, which I play games on.
I'm still trying to see if that's down to the PC's Bluetooth connection, though B&O does recommend getting an Xbox Wireless dongle for your PC.
Another option is the included 1.8m USB cable. It can be used to juice up the headphones as well. Plugging this in, you see the PC automatically detect that a pair of Dolby Atmos headphones are now in play. Good.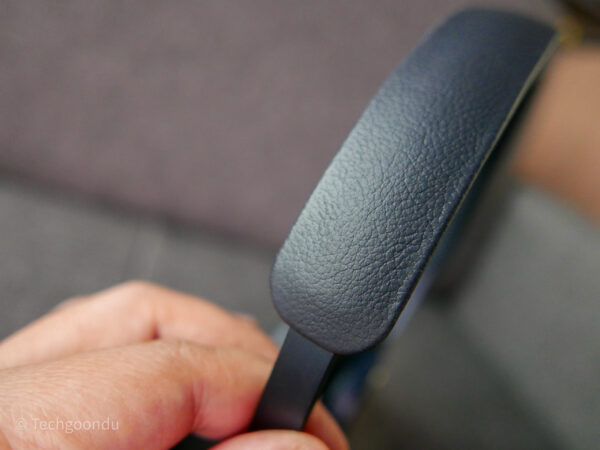 I played through the last few missions of Cyberpunk 2077 again and sure enough, the audio quality shines through. Dialogue, for example, is clear and loud enough, which is important for a story-driven game.
The special effects, of course, don't disappoint either. There's enough slam for dramatic explosions as well as a clearly superior surround effect that adds to the ambience of a game.
Move your character around in a first-person shooter and the in-game sound sources, such as a loudspeaker or airplane, move along with to match where you are facing.
One key difference between these B&O headphones and many other gaming-labelled headphones is that they sound more than decent for music as well. The bass is well controlled, not tuned too much to just cater to special effects.
Another plus is the effective noise cancelling. It's not that I need too here since I expect pretty loud content but certainly the Portal headphones keep out a good amount of ambient noise. That helps in an immersive experience.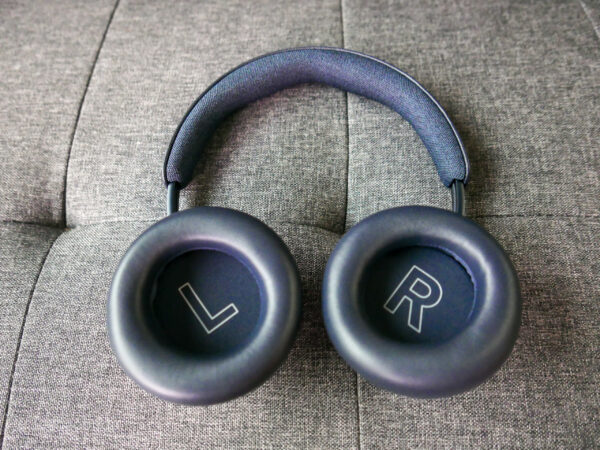 For gaming headphones, a microphone is also important to communicate with teammates. Again, the clarity is apparent with the Portal – I even used the headphones for a few Zoom calls and the other parties all heard me loud and clear.
On the whole, the Portal headphones would be attractive to any gamer looking for something versatile, good-sounding and easy to use.
B&O's smart interfaces, such as the touch controls, are a big plus as well. Instead of furiously poking at the volume buttons, you just slide your finger on a volume band. Yes, classy.
Of course, all that comes with a price. A high price of S$799, actually. Then again, this is a pair of B&Os and they do deliver.
While the Portal are the hi-fi company's first pair of wireless gaming headphones, they look like they are made by people who know the audio business.