Brought to you by Samsung Electronics Singapore
In a difficult, unprecedented year, many businesses have had to find new ways to keep their operations going. One important change is the rapid digitalisation that has enabled new ways to work.
Businesses that transition successfully are ones that provide the necessary digital tools to their staff, empowering them to do more, flexibly and securely.
Many are looking to adopt multifunctional devices that can support a variety of work tasks and yet are secure enough to be used in remote work conditions.
This is where rugged smart devices come to the fore. Tough enough for many industrial settings, from the seaport to the hospital, these mobile phones and tablets help answer many of the challenges facing businesses today.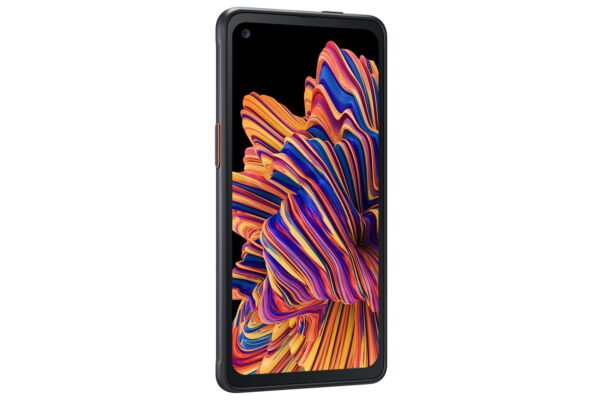 The Samsung Galaxy XCover 5, a rugged smartphone that comes with a powerful Exynos 850 processor, 4GB RAM and up to 64GB internal storage, is one example.
The long-lasting, replaceable 3,000mAh battery also supports fast charging through USB and POGO pins so users can spend less time plugged in and more time on the task at hand.
Integration with the Samsung Partner Ecosystem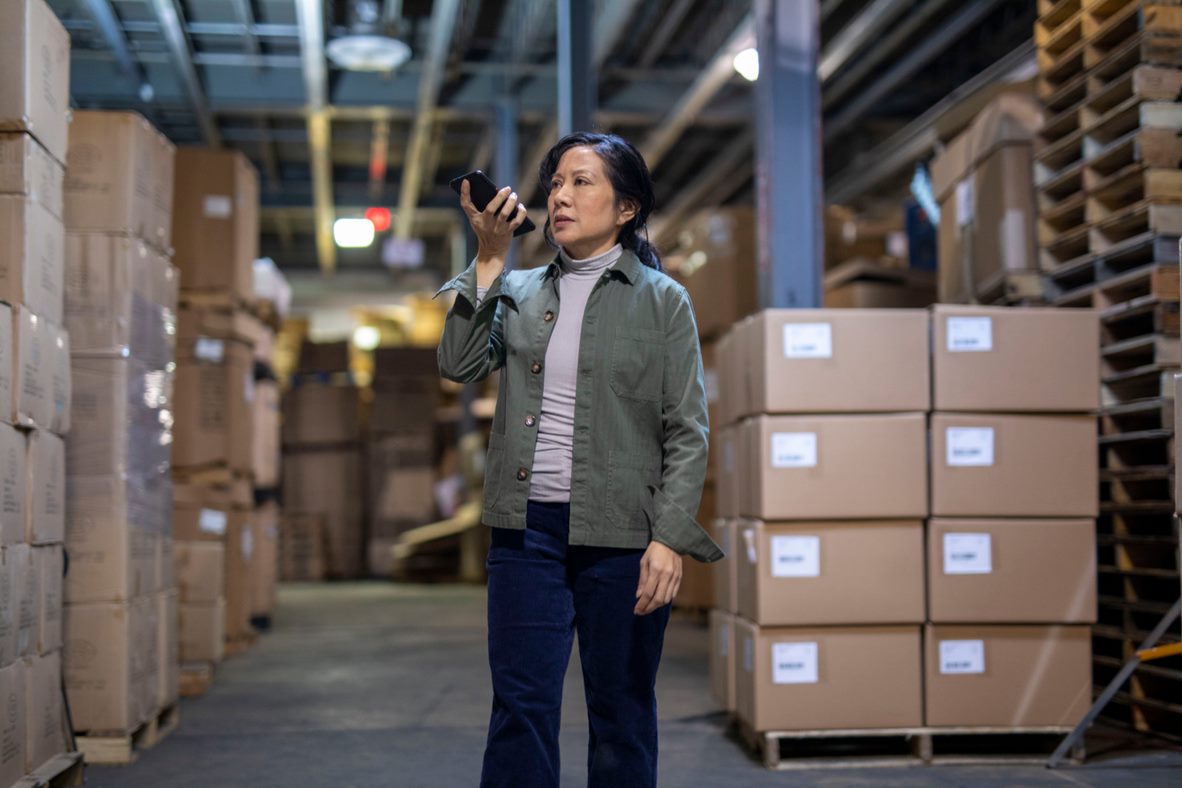 The Galaxy XCover 5 is also enhanced with unique partner-enabled mobility solutions for use in a wide range of business scenarios, including the ability to integrate the walkie talkie function in Microsoft Teams.
Also known as push-to-talk, the function allows users to stay in contact with anyone with a simple push of a button, making it easier for colleagues to communicate with one another even if they are far apart.
In a warehouse, logistics workers can easily coordinate and collaborate from various parts of a facility. By simply accessing the push-to-talk app on the XCover 5, they can confirm stock levels, for example.
You can also configure which apps can be launched with the XCover Key – a customised feature that offers single-touch access to your most frequently used apps such as LED flashlight, emergency calls or maps.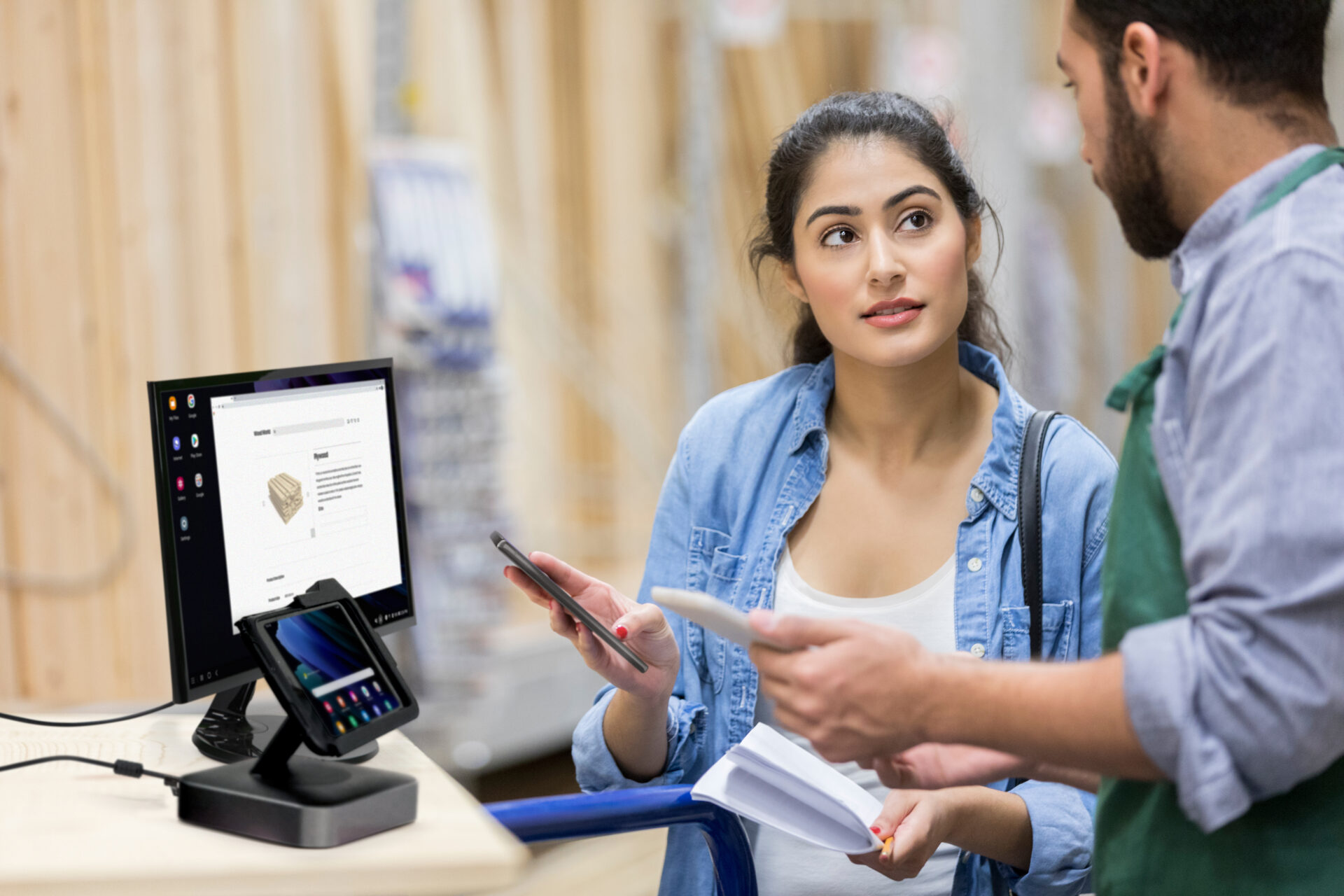 And if you're more familiar with a PC? Well, you don't have to carry a PC with you everywhere. A ruggedised tablet, the Samsung Galaxy Tab Active3 lets you dock in and connect to a screen to enjoy a PC-like experience with Samsung's DeX software.
The mobile device comes equipped with dual-screen functionality so a retail store manager can reference an online catalogue in one window while typing an email response in another window. The tablet is now a PC that allows you to be productive anytime, anywhere.
One Samsung customer, Singapore's private transport operator Woodlands Transport, saw productivity improvements with the implementation of Samsung's business rugged tablets in its buses and for backend administrative processes.
The 8-inch Full HD display on the Samsung tablet also works seamlessly for users wearing gloves, so it is right at home in many medical or hard hat situations. Plus, the removable battery means users can easily replace one power pack with another on the go.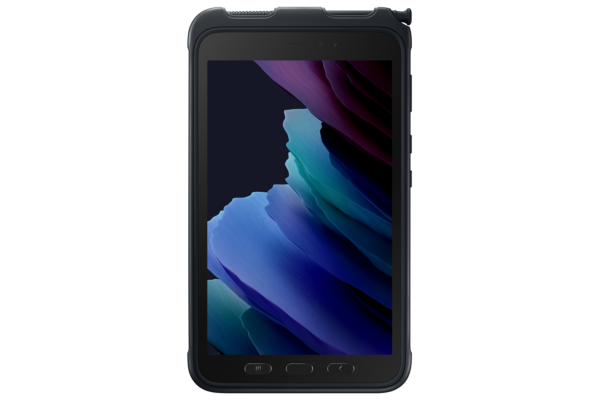 Powering businesses ahead
What business ruggedised devices bring to an increasingly digitalised workforce is cost efficiencies.
Both the Galaxy XCover 5 and Galaxy Tab Active3 pass the MIL-STD-810H military standard and are rated for IP68 when it comes to keeping out dust and water. They have also been tested to survive everyday drops and bumps.
Organisations that adopt rugged devices have seen 25 per cent improvement in workplace safety, 15 per cent increase in sales growth and 30 per cent improvement in inventory management, according to a study by Tech Research Asia in 2020.
Commissioned by Samsung, it surveyed 1,377 IT and Line of Business decision makers in eight countries in Asia-Pacific, including Singapore, Indonesia and Australia.
The ruggedness of the device also matters. Organisations using rugged devices enjoy a 25 per cent reduction in total cost of ownership, the study found.
Choosing the right device
Getting onboard requires careful consideration of the devices that can bring the promised improvements. Here, picking the right one is critical to success.
Samsung builds its own chips, phones, tablets, security platform, and business software, delivering powerful and granular management features on Enterprise Edition devices.
The Galaxy XCover 5 and Galaxy Tab Active3 are Enterprise Edition devices with one-year complimentary access to Samsung Knox Suite, enterprise mobility solutions designed to keep work phones, tablets and wearables under IT control.
For added productivity, Samsung Knox Capture allows enterprise-grade scanning right on a device, without compromising device performance.
These features are useful to businesses that have to adapt to new hybrid workstyles that will be the mainstay even as the pandemic situation evolves.
By equipping employees with the right devices that are also easily deployed and supported by the IT staff, businesses are building a strong foundation for success in a digital future.
Find out more about Samsung's ruggedised devices and other solutions for businesses here.