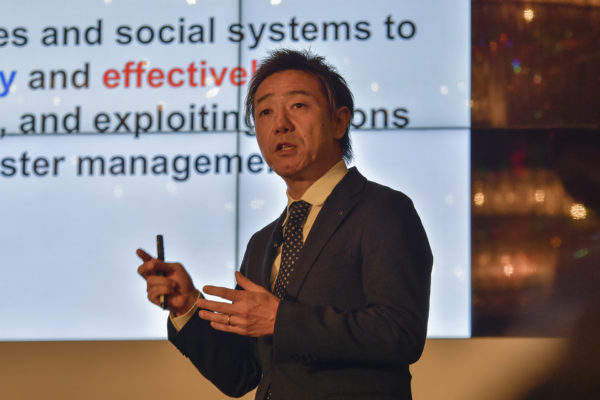 Despite being a nation always on guard against natural disasters, Japan learnt some painful lessons in the 2011 earthquake and tsunami that killed more than 10,000 people and caused a nuclear plant meltdown that affected many more in the aftermath.
Now, the country's top scientists and entrepreneurs are looking to technology to better prepare and manage a crisis that could be potentially as damaging in future.
Through a newly developed computer simulation, the Japanese government now has a real-time estimate of how far inland a tsunami could penetrate a coastal area, as well as the number of people who could be affected by it.
Within 30 minutes of a possible incident, they would get an idea of how seriously the disaster could hit and advise citizens where to find shelter.
That is because a simulation, part of the country's National Disaster Response System, can provide a real-time "damage estimation" to the prime minister's office in the crucial minutes after the alarm is raised.
"We can't stop a tsunami but we can monitor it," said Professor Shunichi Koshimura, from Tohoku University's International Institute for Disaster Science, who is behind the technology.
The damage prediction can be 80 to 90 per cent accurate, based on the initial information that is available, he said, during a panel discussion in Singapore today about Japan's disaster management technology.
As more information, such as the seismic activity of an earthquake, comes in, the accuracy be improved. The prediction is possible today because of the advancement of higher-performance super computers.
The prediction models for the 2011 earthquake would have taken two days to compute in the past, said Prof Koshimura, but now, the same task takes just two minutes.
Key to this, he pointed out, is a Vector Supercomputer made by Japanese technology company NEC that is deployed at the university. It delivers 707 Tflops of computing power over a total of 2,560 nodes. By comparison, most PC graphics cards today do under 1Tflop.
The disaster prediction technology is just one of several innovations that Japan has to offer, based on its own difficult experiences dealing with such crises on a regular basis.
A company called WOTA has come up with a portable system that recycles water at an evacuation site so people can shower even when the regular water supply is cut off.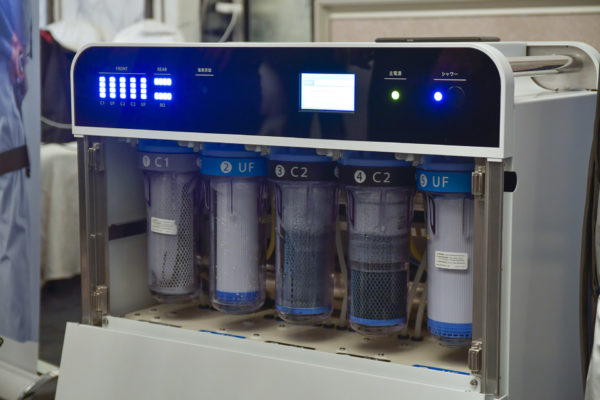 The system comes with five filters that use reverse osmosis and carbon filtration to draw out impurities so the limited amount of water available can be reused.
Four of the five filters can be used for hundreds of showers, while one of them has to be changed after 50 showers. Developed first in 2014, the technology was deployed during last year's Hokkaido Eastern Iburi earthquake. Three hundred people used the recycled water to shower.
Riki Kitagawa, WOTA's chief executive and co-founder, said water was the last thing that was yet to be portable, after innovations in recent years have made it possible to deploy portable communications and energy systems to disaster-hit areas.
Calling for water to be decentralised in such situations, he said portable water recycling systems such as his company's can greatly alleviate the difficulties faced by victims of a natural disaster.
Much of the innovation on display at today's event in Singapore is based on real-life circumstances. Yet another example is a lumbar support "suit" that workers can put on during rescue missions to help them move heavy loads around.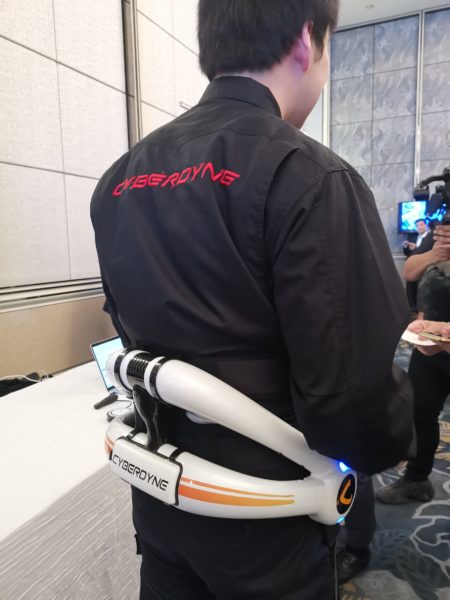 From Cyberdyne, a Japanese robotics and exoskeleton company founded in 2004, the battery-powered device detects when a user is trying to bend down to pick up something. It then assists the user's movement and lowers the stress on his back.
These technologies are just the tip of the iceberg when it comes to making a difference during a crisis, say Japanese innovators. An integration of now-disparate technologies in future could save more lives, they add.
Senior citizens who cannot rush to a high ground to escape a tsunami can potentially jump into self-driving cars that already know where to go based on a prediction of the inundation to occur, said Prof Koshimura. "The pieces of technology are already here today."