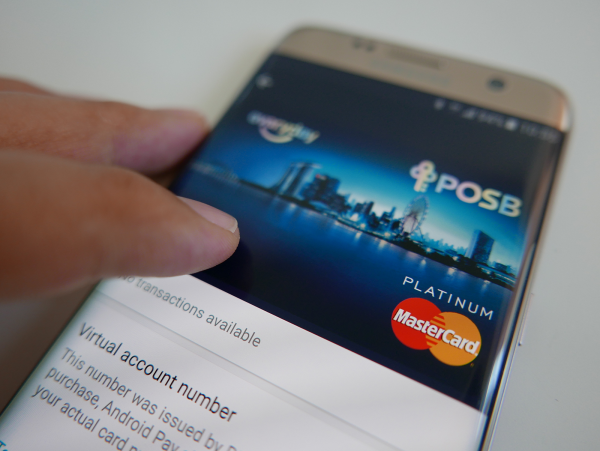 There's yet another way to pay with your phone today with the launch of Google's much-talked about Android Pay service in Singapore, the first in Asia to do so.
The mobile wallet service lets millions of users of Android phones – even models from a couple of years ago – tap their mobile devices at cashiers and pay for their purchases conveniently.
The latest such service works like what Samsung and Apple already offer currently. However, it expands the reach to a lot more users who don't hold the latest models from either the Korean or American phone maker.
Android Pay works with phones running at least version 4.4 of the operating system that sports near-field communication (NFC) technology. This provides the contactless payment link with readers at a checkout counter.
You still have to link a credit card to the phone, like Samsung Pay and Apple Pay. However, if you already have a card pre-registered to pay for your Google Play Store purchases, this is brought up by default on sign-up, so you don't have to enter the details again.
Just have CVC code on hand and enter a verification code sent by your bank for security's sake. Then you're ready to go.
In Singapore, Android Pay currently works with Mastercard and Visa cards issued by DBS/POSB, OCBC Bank, Standard Chartered and UOB. Interestingly, American Express cards are out of the equation for now.
The interface is easy if you have ever tapped your credit card to pay for items. Just place your phone near a reader to okay a purchase. After a few transactions, you may have to unlock it to approve the process, again for security reasons. A fingerprint sensor is highly recommended for fast checkout.
My own experience so far with Samsung Pay has been generally positive. The checkout is fast, as with a contactless card, plus the use of a fingerprint sensor to authenticate things gives added security.
I still get funny looks when tapping a phone on a reader, particularly at self-checkout counters at supermarkets where people often peer over to see if you're holding them up. But you can say mobile tap-and-pay services are finally taking off in Singapore.
While banks themselves have had their own payment offerings in the past, Apple brought the new payment method into the spotlight when it launched its service here in April this year.
This was followed by Samsung just earlier this month. What it has over its two other rivals is an ability to work with even traditional card readers that don't have NFC built in.
So, despite its usage being limited to owners of a handful of Samsung phone models, its technology may be accepted at more places. That could keep users loyal to the Korean firm's offering.
It is, after all, in competition with Google for a share of users' wallets. After I installed Android Pay today, my Samsung Galaxy S7 edge asked me which should be my default payment method – Samsung Pay or Android Pay.
With its ability to be read by different types of readers, Samsung looked handier to me. However, it has to compete for users who don't already have Samsung Pay installed.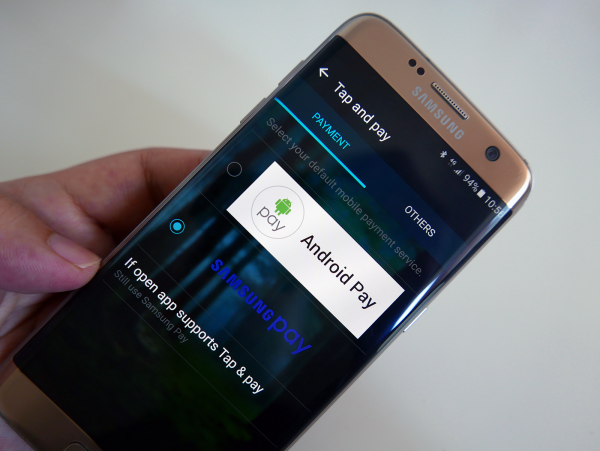 At the same time, there's always the worry of confusion. Yes, choice is good (read a view from the industry), but this isn't as easy as taking out a different card from your wallet. You actually have to pick one app over another.
My advice? If you have a Samsung phone that supports Samsung Pay, go for it. It's fast and easy and lets you pay even at places with old readers. Okay, except if you need to use a UOB card, which is not accepted for now (see a useful comparison chart from The Straits Times here).
Otherwise, Android Pay is your ticket to tap-and-pay convenience. The technology has truly come to the masses, not just the digerati.