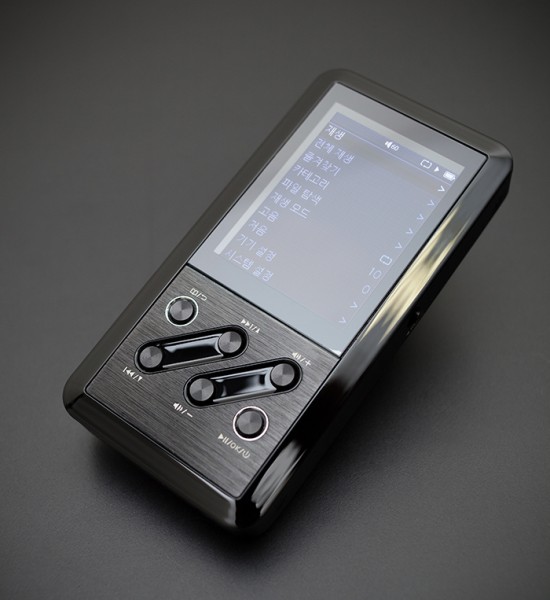 I had heard of Fiio's well-regarded and nicely-priced X3 player for a while now, but nothing quite prepared me for the surprisingly good audio that comes out of this portable player until I heard it for myself in the past week.
Aimed at serious headphone geeks, the made-in-China gadget doesn't just pack in the features of a top-end player, but also delivers on a sound that will fit well with many portable headphones and ear buds alike.
First, the cost. At S$249, this is one attractively-priced gadget. Its first eye-catching feature for a lot of audio geeks will be its support for high-resolution tracks encoded in 24-bit, 192kHz. For comparison, CDs are in 16/44 format.
Though it has just a modest 8GB of storage built-in, the X3 comes with a microSD card slot that supports up to 128GB. That's a useful amount of storage for entire libraries. You can, of course, also pop in a few microSD cards if one doesn't hold every song you have.
Popular lossless formats are supported as well. These include FLAC, ALAC, WAV and WMA, so you should be well covered there.
As first impressions go, the X3's finish is another standout feature. The brushed aluminium chassis and metallic buttons tell you this is not some budget MP3 player, despite its price tag.
If there's one complaint about its looks, it's the 16mm thickness. That does make the Fiio player a little less sexy than some rival digital audio players out there.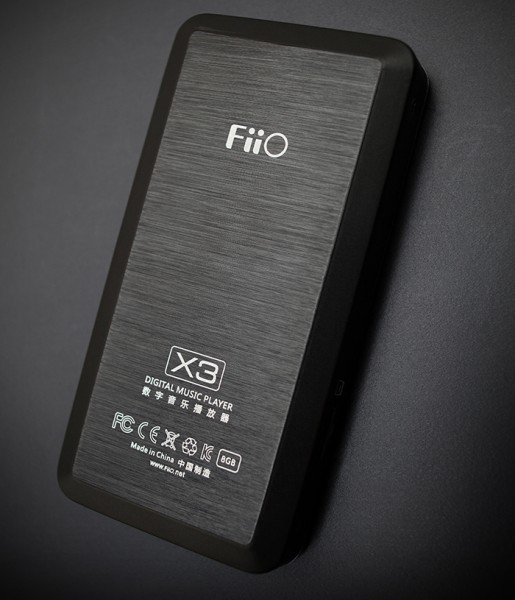 However, what you get in return – the sound – makes this a big improvement over your iPod or indeed, many more expensive options. Key to this is the Wolfson WM8740 digital-to-analog coverter (DAC) and AD8397 amplifier chip that gets things moving in your earphones or headphones.
What impresses most is the surprising amount of detail that the X3 extracts. All you have to do is to unplug from your average smartphone and play the same tracks on the X3 with a good pair of earphones or headphones. It's like your ears have just been cleared of gunk.
The sound, from a handful of earphones and headphones I managed to test with, has a cosy, warm emphasis on the important mid-tones. So, if you are into vocals and prefer a more laid back sound, the X3 could be your ticket to audio happiness on the go.
Female jazz vocals, for example, come across smooth, rich and deeply captivating. There is a natural, airy quality that appears effortless. For an evening chilling out to your favourite tracks, this is a player that does the job.
That's not to say the X3 is a one-trick pony. According to Fiio, you can change the treble or bass by tweaking the analog hardware. I'm not crazy about that, so I left things on default.
Still, when you pair the X3 with a pair of earphones that get moving fast and have a bit of kick, like Sennheiser's top-end IE 800, you instantly feel the essence of those earphones.
In other words, if you like things dynamic, the X3 won't slow you down with any sticky "tube" sound that bores you to sleep. I can say that after testing it out with the Bang & Olufsen BeoPlay H6 headphones as well.
I listened to a wide range of tracks, from Latin jazz singer Venissa Santi (from HDtracks) to trance DJ Paul Oakenfold (CD rip), and I believe the X3 doesn't impose so much of its characteristics as to fundamentally change how your headphones sound.
I had such a great experience with the IE800 that I'm convinced the player would pair well with some of the best earphones around.
Listening to Stacey Kent's Breakfast on the Morning Train (CD rip), I was so happy the sound didn't get stuck in my ears – her voice was extremely clear, defined on a stage that was not hard to imagine.
When it comes to headphones, you probably have to add an external amplifier for some of the more demanding cans out there, especially those hardly meant for travelling. I won't use the X3 to drive a Beyerdynamic T1.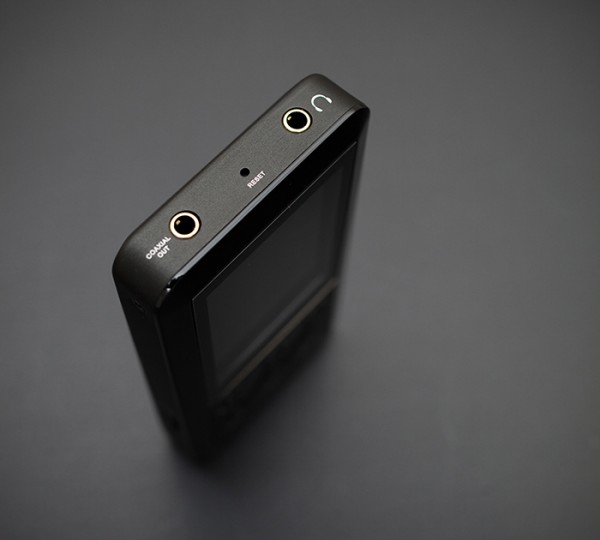 The good thing is that the X3 comes with a line-out jack to output the audio to an amplifier. If you have a good DAC already, the player can also connect up via a coaxial digital-out port. This means the player does only the simple job of playing the digital music but leaves the processing to the better DAC.
These last two features make the X3 a great addition to a headphone setup you might already have at home. It plugs in seamlessly.
Where audio quality is concerned, there is little to fault this S$249 player. One area I'd like to see improved though is the interface. Instead of a four-way button (up-down-left-right) to move around menus, Fiio seems to want users to try understanding a newer system with buttons placed diagonally to one another.
You still get used to it after a while. But surely, you can move around menus on the 2.4-inch screen more easily if you're given something more familiar. Doesn't seem like Fiio had to change things, other than to be different for the sake of it.
That aside, the X3 is an excellent player. For its price, it is a bargain in a market saturated with overpriced, lousy-sounding headphones. If I was intrigued previously, I'm now convinced the X3 is a solid player.
It will be a great match for your high-end, expensive earphones or headphones, as long as they are meant to be driven by compact units like the X3.
UPDATE July 14, 2014, 1:06pm: Retailers TwoBros and Treoo have clarified that the S$249 price stated in the review is valid via a promotion at the time of writing. Its regular retail price is S$299.