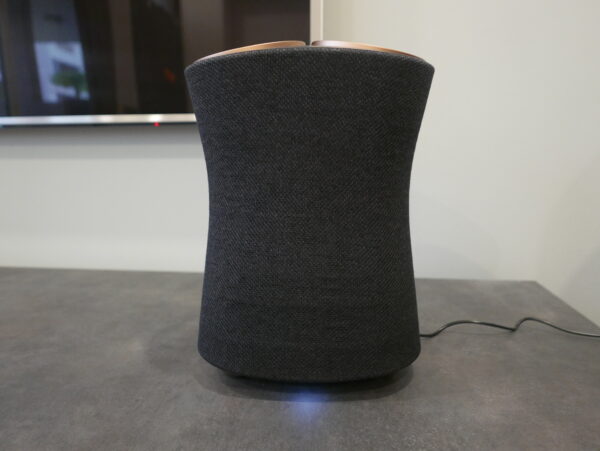 I first listened to Sony's 360 Reality Audio demo at CES 2019, so when I heard that new speakers sporting the immersive audio technology, such as the SRS-RA5000, are coming to Singapore, I couldn't wait to see them.
The product, unfortunately, seems less awe-inspiring than the original technology. The word I'd use is "inconsistent" when it comes to delivering the promise of immersive sound generated from a relatively compact speaker.
With some 360 Reality Audio tracks on Tidal, the SRS-RA5000 shows some of the promise of a more expansive soundstage. On others, it sounds rather hollow and unable to project a clear image of the musicians on stage.
The experience is somewhat similar to what I got on supported Sony headphones and earphones. However, here, with the limitations in size of the speaker array in a plastic enclosure, the inconsistencies can be amplified.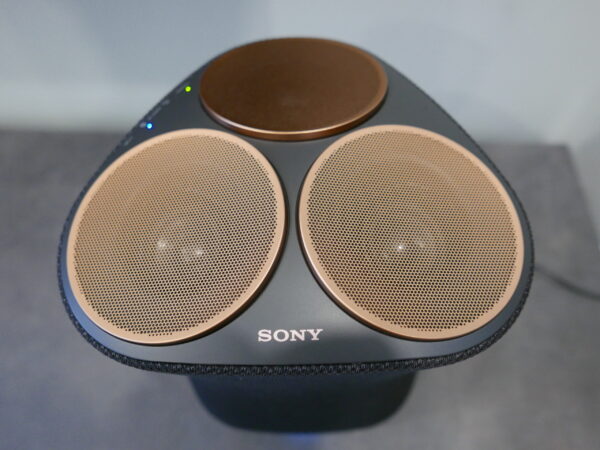 One of 360 Reality Audio's headline artistes, Zara Larsson, for example, has a decent album specially recorded in the format. Here, you can hear the bass clearly as well as a fair bit of separation in terms of the sound sources.
Most of the time, live performances sound better. A non-360 Reality Audio recording of a live Keane performance, for example, has a bit more body and fullness than others. Unfortunately, on many other tracks, the audio comes across as diffused and atomised.
Indeed, in an effort to fill a room, which the speaker promises, the presentation comes across as a little hollow and unfocused. In a typical stereo setup, you can often hear a lead singer and other musicians, but with the Sony speaker, you struggle to pinpoint where everyone is on stage.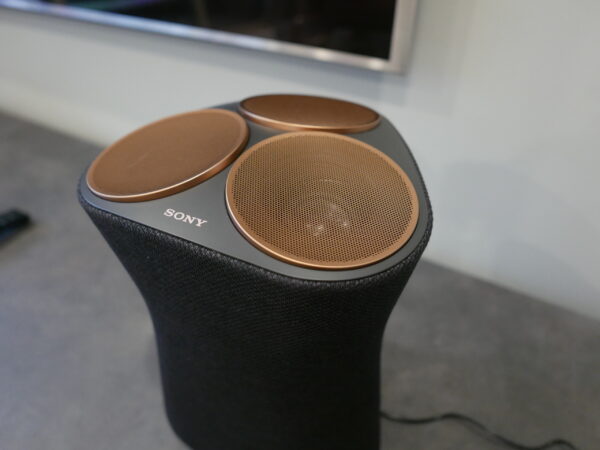 Perhaps that's not the purpose of the speaker. What it does well as is a party piece for a bit of background music, since it is supposed to provide room-filling ambient sound. Ambient is the keyword.
So, if you have a living room and adjoining dining room as is common in Singapore homes, you don't have to worry about the sound sorely pointed towards the sofa. It literally travels to the corners of each room, so everyone can enjoy.
In the same way, if you are working from home, you can fire up a non-360 Reality Audio playlist from Brain FM, for example. Everyone will be happy to have that background, non-intrusive music while they fire away e-mails on their screens.
Personally, I'm not a fan of this. A clear soundstage and precise audio imaging define a great-sounding pair of speakers or a single speaker. However, you don't get that on the Sony SRS-RA5000.
In terms of design, the speaker itself has a cylinder shape that is eye-catching. No issues for me, though this could be a hit-or-miss appearance for a market segment where looks are important.
The SRS-RA5000, which I call a "speaker" for simplicity's sake, is actually made up of several speakers, packed together in an array, much like how Sonos has done so well over the years.
There are actually seven speakers here in the Sony setup – three up-firing, three mid-firing and one woofer – to produce the highs, mids and lows. How well these are integrated, of course, determines if they sound great together.
In terms of interface, Sony has made things easy to use. The Music Center mobile app lets you control the speaker, adjust equaliser settings and also select music codecs to use. No complaints there.
The speaker itself can be connected to your home Wi-Fi network so you can stream your Tidal and Spotify tracks directly from it, instead of via Bluetooth from your phone (which is of poorer quality). This is similar to many sound bars today.
Sony has also included a room calibration tool, which is expected to improve your sound by detecting the shape and size of your surroundings. A quick test involves a few loud beeps, rather like other calibration technologies used in home theatre receivers, such as Audessey.
So, is the SRS-RA5000 worth buying? As an audio geek, I'll be honest that I'm a little disappointed it doesn't project sound more realistically. At least, not consistently.
Perhaps that's also the problem with living up to the promise of 360 Reality Audio. If this had been pitched as a regular speaker, instead of one promising an "immersive" audio experience, you might look at it less critically.
That said, the high price is also a sticking point. For S$849, you might find other options, say, from Sonos or Bowers & Wilkins, that offer a more engaging experience without the promise of immersive audio.