Embed from Getty Images
From 8K TVs to autonomous cars, the CES 2019 show in Las Vegas last week gave a revealing glimpse into the new consumer technology coming into the market this year and beyond.
While some electronics manufacturers are readying ever sharper resolutions on the telly at home, car makers are looking to an artificial intelligence (AI) future where drivers no longer drive. What would drivers do?
Here are seven trends we spotted during our visit:
1. AI everything
Whether it's really AI, you can expect everything from TVs to cars to have an AI label on them. Yes, the technology has made headway in the past year but now it's an even bigger selling point. Just look at TVs.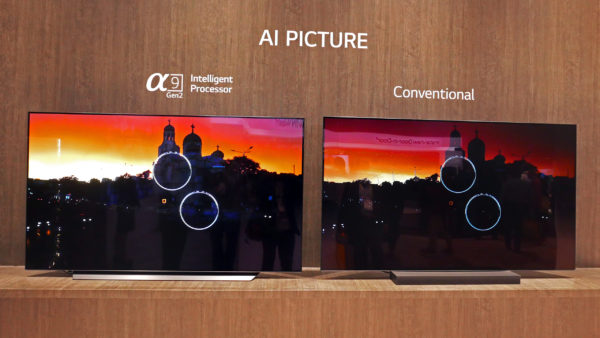 Samsung showed off models which automatically detect what type of content you are watching by analysing the audio. They then automatically customise the sound, say, by emphasising the crowd in a football match. This saves users the trouble of manually adjusting their TVs, according to the Korean electronics giant.
Then there are virtual assistants. Google and Amazon were huge at the show. You can find their smart AI-driven assistants incorporated into TVs as well as cars. So, all you have to do is speak up in future and you will have your songs played or be driven to your destination.
2. Foldable, rollable screens
The two most eye-catching displays at CES were screens that no longer had to stay flat. Instead, they folded or rolled up to drastically transform the way we view a TV or a smartphone.
Chinese phone maker Royole captured the imagination with its foldable Android phone, the FlexPai. This was like a wallet that can be folded in two parts, except one side is a plastic OLED screen that you can flex about many thousands of times.
Embed from Getty Images
Sure, it beat Samsung, which has been talking up foldable screens, to a worldwide demo but Royole's device looks a little rough on the edges and resembles a device for developers. The Android interface doesn't bend well, for example. Still, foldable screens look to become more common soon.
Then there is LG's flaghip TV, the OLED TV R, a rollable display that is actually going on sale later this year. The screen rolls and slides into place when you need it and neatly goes away when you don't.
The technology might be a fanciful thing for the few lucky – and rich – early adopters now, but if LG is able to move it into the mainstream, there's no reason why other users won't enjoy the convenience and sheer sleekness of a rollable display.
3. 8K TVs
Speaking of things that most of us don't need, 8K TVs are coming to shops in 2019. Yes, some users have only just moved to 4K from Full HD and now we are hearing about 8K TVs that promise even sharper images?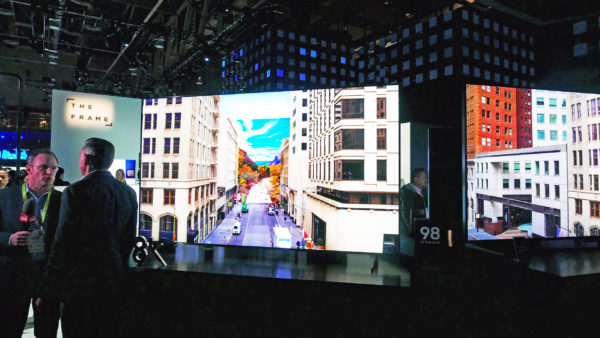 Can we tell the difference? Do we need it? Well, no matter what you say, TV manufacturers from Samsung to Sony are coming up with 8K screens for your living room. Prices won't be cheap, just like the first 4K TVs.
Truth is, you don't need an 8K TV today, because there's probably no content that is in that native resolution. Okay, unless you live in Japan. Satellite broadcasts in 8K just began last month there.
4. More gaming PCs
PCs are not going away, despite what naysayers have been saying since the days of the Palm personal digital assistant (PDA). Remember those? Yes, PCs are still around.
The good news for PC geeks is that the industry is pushing for more performance once again, thanks to the demand from gamers who want smoother frame rates and more intensive experiences.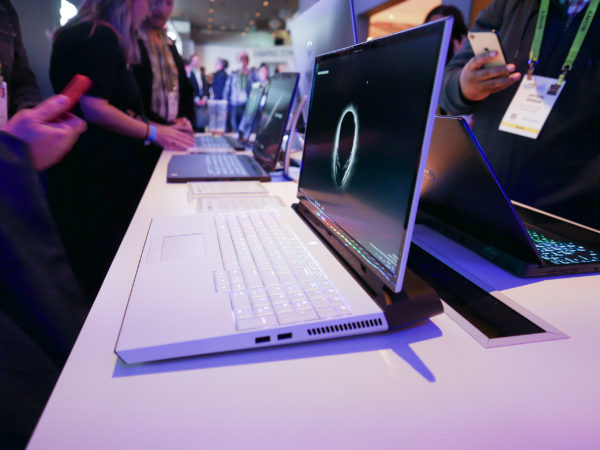 At CES 2019, AMD unveiled its first 7-nanometre graphics chip in the form of its Radeon VII. The newer manufacturing process is yet another step towards cramming more electronics into the small size of a chip's surface. That's a boost to gamers who want some competition for Nvidia, which has been ruling the roost for a while.
It's also great to see more PC makers focusing on performance in their gaming lineup. From a Dell Alienware Area-51m notebook that uses desktop components to Razer's new PC cases aimed at enthusiasts, manufacturers are no longer just going for longer battery life and sleeker looking machines.
5. Drones everywhere
Walk into the drone section of the CES show and you will find dozens of examples of these autonomous or semi-autonomous vehicles doing previously impossible things.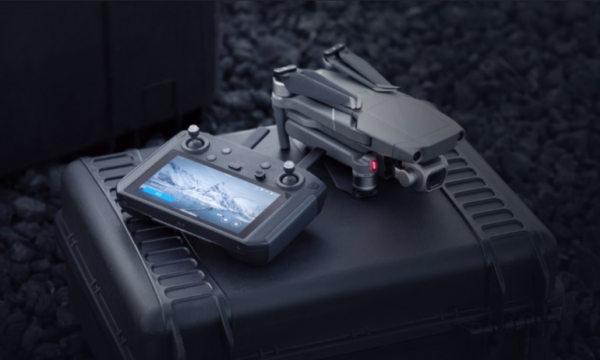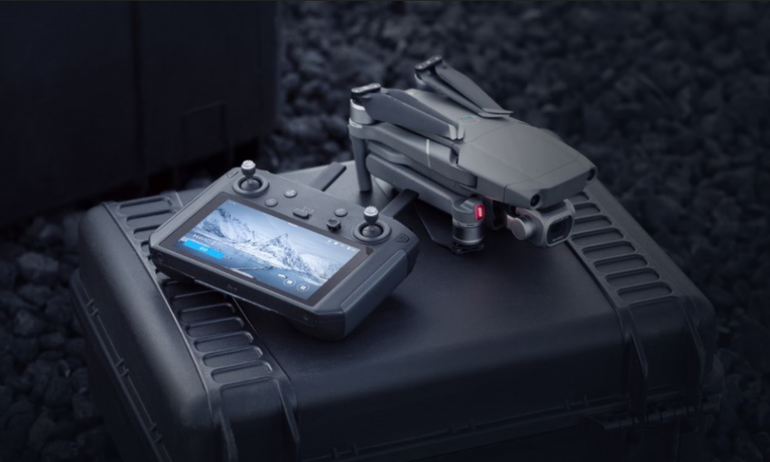 Say, for example, a dozen of them teaming up to form a cool graphic with their lights. Or a submersible drone taking videos underwater. Or simply a more stable version of what is already out there.
China's DJI, for example, came up with a new controller that lets pilots fly their drones more easily with a built-in display. Plus, it can livestream a video feed to followers everywhere.
Without a doubt, drones will go beyond the fun stuff soon. Instead of simply taking panoramic landscape shots, they will find new roles in goods delivery, for example.
Some Singapore readers might prefer a drone that really delivers to the doorstep instead of a SingPost delivery man simply dropping a note and leaving without their parcel.
6. VR… in a car
BMW famously describes its cars as offering sheer driving pleasure. What happens in future when people no longer have to, or want to, drive? What can a car maker like BMW, that makes its name from offering an engaging drive, offer?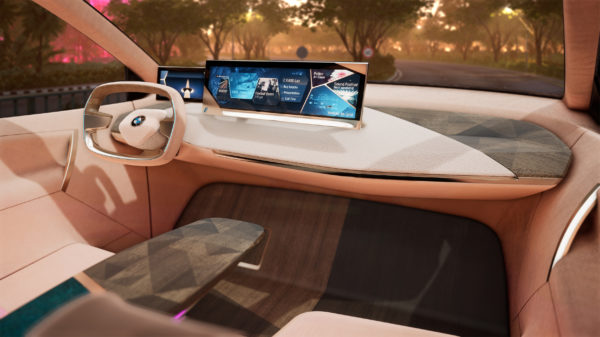 The future, at least according to the German company, comes in the form of in-car connectivity and virtual assistants that help you do your chores while on the go. Want to get your groceries ordered? Okay, it will get that done as you are on the road.
Going one step further is rival German marque Audi. At CES, it showed off a virtual reality (VR) game that is tied to the movement of the car (through its sensors) to get you engaged while being a passenger.
What you do is strap on a VR headset, then let the car take over. The game, developed with Disney, lets you navigate through the virtual world, mimicking the way the car is actually moving.
What's more important than VR perhaps is the idea that car makers will no longer just be making better engines or smarter self-driving cars. They have to be creating content for bored drivers being chauffeured around in a future of robots.
7. 5G is coming
CES isn't a mobile phone show like Mobile World Congress in Barcelona, which usually happens a month after. Ironically, the strongest sign at CES 2019 of the next-gen mobile technology's arrival was news of "fake" 5G by AT&T.
The United States carrier had said earlier that it would be calling some of its advanced 4G services 5G, a move that drew criticism from consumers and other industry players alike.
Embed from Getty Images
To be sure, 5G phones are being lined up in 2019. Samsung, Oppo and a number of manufacturers are readying 5G versions of their flagship phones in the months ahead.
However, like 8K TVs, they can't show their full capabilities until more 5G networks start appearing towards the end of the year or more likely, in 2020.