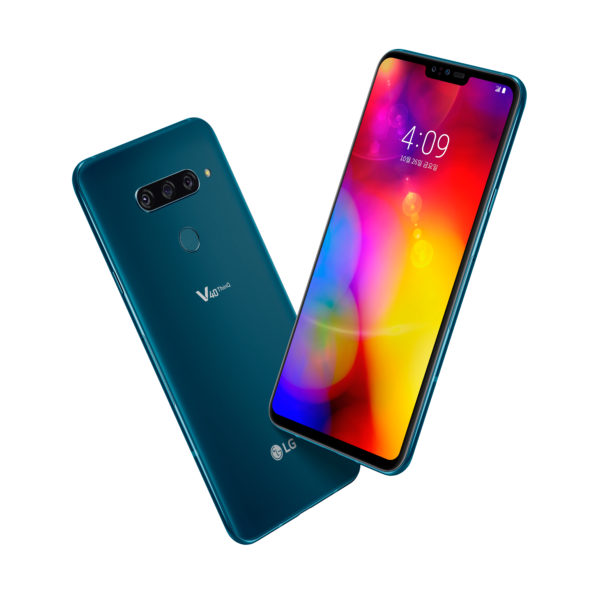 Months after it showed up in the United States, the LG V40 smartphone that comes with no fewer than five cameras is set to turn up in Singapore on January 26.
Like the Korean company's other V series phones, the new model will feature a large screen – 6.4 inches of it – and the expected flagship specs in the form of a Qualcomm Snapdragon 845 chip, 6GB of memory and 128GB of internal storage.
Fortunately for many LG fans, the V40 will come with an OLED screen, which promises deep contrast and smooth motion that are great for watching videos. The G7, an earlier flagship in 2018, had surprised many with the use of an LCD screen instead.
And, of course, there's the notch. The one on the V40 is not as large and jarring as what you get on a Google Pixel 3 XL, but it's still there. You can try to hide it with black bars around it, of course, but this could be a deal breaker for some hardcore Android users.
The notch is where two of the five lenses on the phone are placed. These two lenses at the front – a 5-megapixel wide-angle lens and a 8-meg regular lens – work together to create one of those "fake" bokeh effects so popular now. Yes, you can adjust the amount of background blur.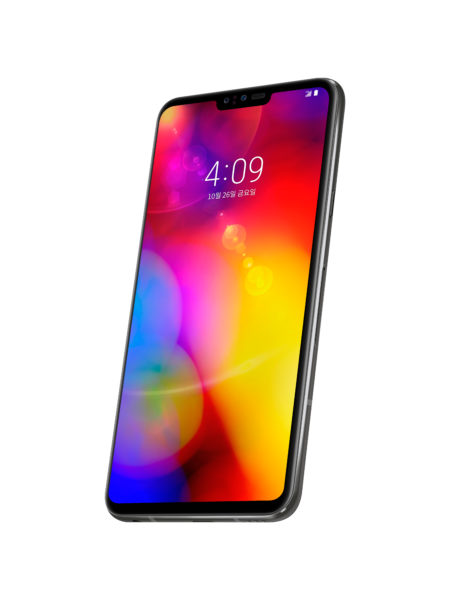 There's no denying the cameras are the star of the show here. The rear module holds no fewer than three lenses – a 16-meg super wide-angle lens, a 12-meg standard lens and a 12-meg telephoto lens.
Unlike the front camera module, these lenses work independently. So, you basically choose one of them that best fits your situation. Good news is, it's pretty easy to switch between them, going by the demos today at the Singapore launch.
The 107-degree super wide-angle option is handy for attractive landscape shots, say, of the cliffs in Bali. Or if you have a big group of people to capture in an image.
The regular lens needs no explaining, while the telephoto lens offers 2x optical zoom that gives clear shots of, say, a bird or squirrel you're trying to photograph from further afield.
There's a Triple Shot stitch mode that lets you combine three images from the lenses into a video file, but no, there is no image algorithm to blend the images into a single shot here, unlike on Huawei phones.
To win over users, LG has thrown in a bunch of photography tools. One called Cine Shot lets you "move" or animate a part of a still photo for a cool effect. It actually makes use of a video you take and simply unfreezes part of the image to create something unusual for social media.
As before, the V40 will sport LG's well-known Hi-Fi Quad DAC that has produced great results for audio fans in the past. This time, it is also tuned by Meridian Audio, a well-regard British hi-fi brand.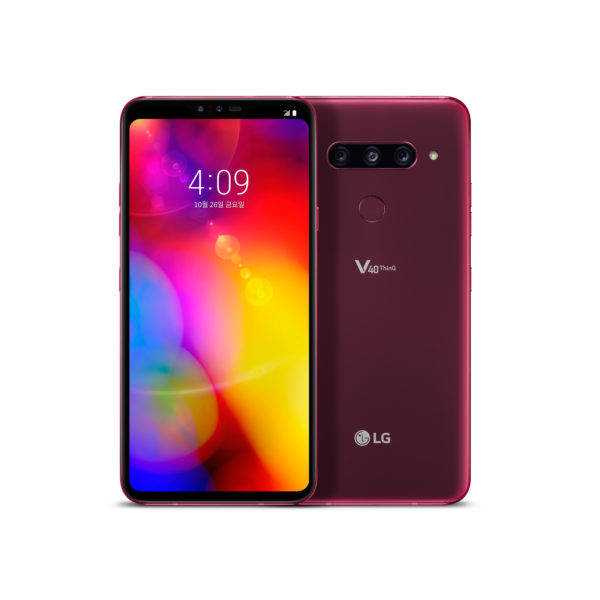 Another positive is that the V40 continues in the V30+'s lightweight construction. It weighs just 169g, less than many flagship phones that are aiming to be weightier today.
Despite all it has going for it, however, the V40 is up against time. The launch here in Singapore has missed last year's holiday season and comes close to the annual release of new models from Samsung and other phone makers next month.
Perhaps that's why LG is giving out freebies to lure users. Buy the S$1,098 V40 phone from January 26 to February 22, 2019, and you get a free LG W7 smartwatch, worth S$598, free.
We'll have more to say about the V40 when we get to try it out. Look out for the review.
CORRECTION at 17/01/2019, 9:49am SGT: In an earlier version of the story, we incorrectly named the W7 as a smartphone. It is a smartwatch. We are sorry for the error.