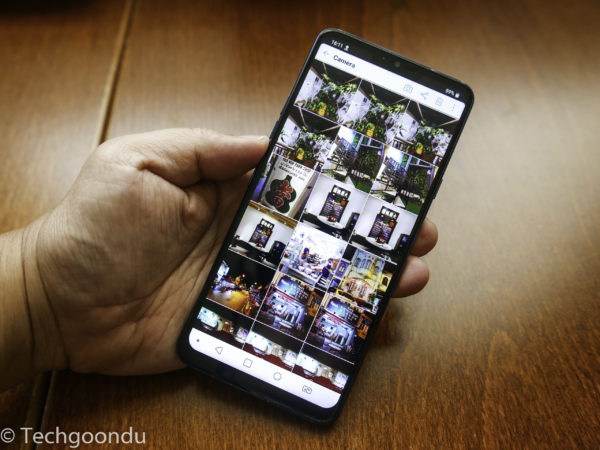 The more you use the LG G7+ ThinQ, the more you wonder about some of the design decisions that the Korean electronics manufacturer has made.
Through the past few models, such as the V30+ and G6, the company has won over a niche group of users with its superb music quality as well as a vibrant OLED screen.
In Korea, if you don't want Samsung, you buy LG. In Singapore, the company's V30+ has been a great alternative for folks who don't want Apple yet baulk at Samsung's asking prices.
Unfortunately, the new LG G7+ isn't cheap at S$1,198. That puts it close to Samsung territory, which makes it less appealing.
I had bought a V30+ from my telecom operator earlier this year because it was cheaper than a Samsung Galaxy S9 but I'd hesitate with the G7+.
The new LG flagship has retained its great audio performance with the Hi-Fi Quad DAC (digital-to-analog converter) chip but the company has added a head-scratching Boombox Speaker feature that won't resonate with the hi-fi crowd.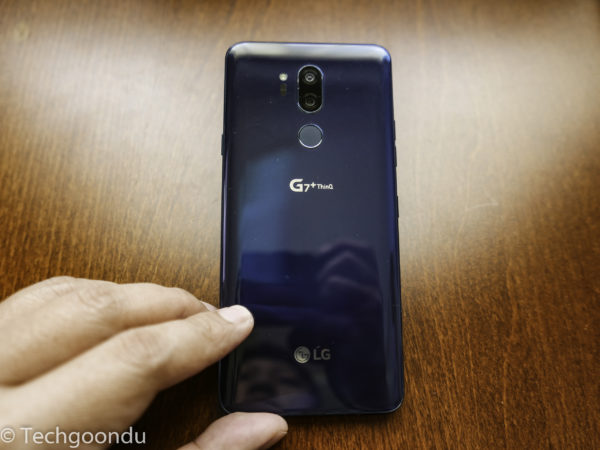 For some reason, it has also dumped the superior OLED display technology for a bright though more regular-flavour LCD version.
To be fair, the new 6.1-inch screen is pretty good with contrast and sharp too with a 3,120 x 1,440 resolution. Unfortunately, it does little to project LG as the OLED king, seeing how well the company has done with its OLED TVs.
Perhaps most unforgivably, LG has placed a notch at the top of the screen. A company with its design capabilities should not be copying that terrible idea from Apple.
Sure, others like Huawei also have it too and yes, you can "disable" it on the G7+ by placing a black bar around it, but why does LG need to go down this route?
That's disappointing because these design decisions detract from an otherwise well-built phone that should have more strongly followed up on the good bits from the V30+ last year.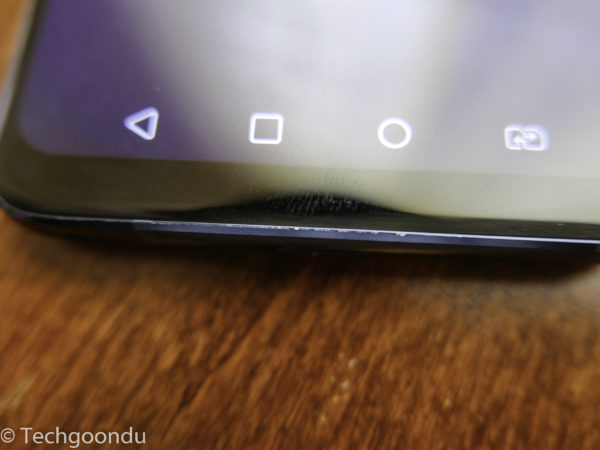 Let's start with the basic mirror-like design the G7+ has carried over from the old model. Here, the new phone impresses again with its slim bezels and attractive, shiny finish.
What it needs to be careful of are mid-range phones also sporting such competent and highly polished designs as well. Pretty soon, it will need a standout design like a curved screen or even the leather backing seen on the G4.
With the G7+, LG has tried to be more like other phones. There's a new power button on the side instead of having the fingerprint sensor at the back double up as one. It adds unnecessary complexity.
There's also a new Google Assistant Key on the left of the phone. Right below the volume keys, it is a physical button to fire up Google Assistant. Do you really need it?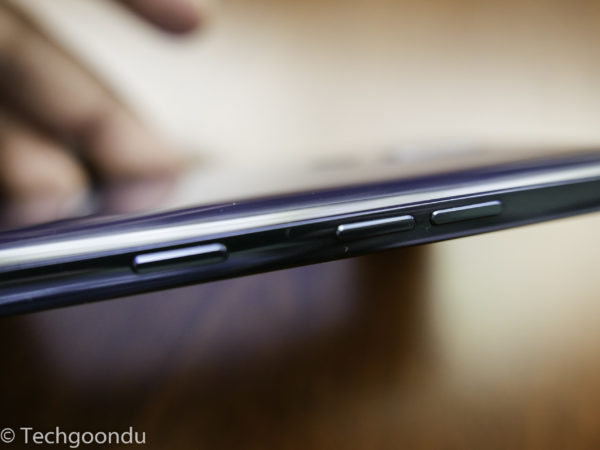 Fortunately, for a flagship phone, the G7+ does have most of the features you'd expect. This is a phone that should last for a couple of years easily, in terms of performance.
You get a top-notch Qualcomm Snapdragon 845 chip, a good 6GB of RAM and 128GB of storage space with a microSD card slot for cards up to 2TB.
The artificial intelligence (AI) feature, all the rage now, actually works well with the camera functions. Called ThinQ by LG, it accurately discovers what you're shooting, say, a sunset or a baby, and sets the recommended parameters for the subject.
I've used the phone for a few weeks but this AI feature has also been included in software updates for previous V30+ models, including the one I own. I can say it is one of the more accurate and useful ones around.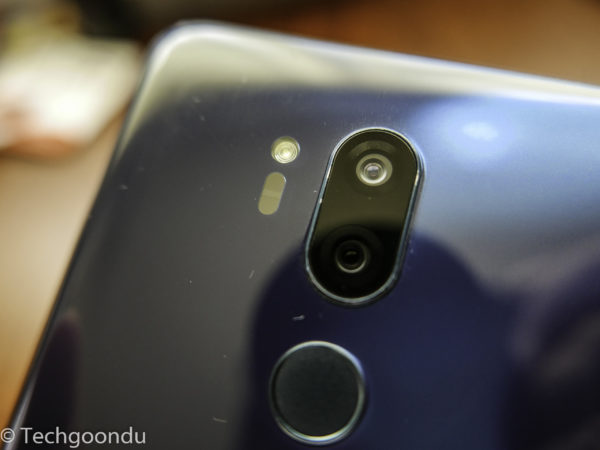 What of the dual-lens main camera? Like recent LG models, one lens is used to capture more regular or close-up shots while another is for wide-angle shots.
This is unlike, say, Huawei, which combines the inputs from multiple lenses to create a composite image. There are pros and cons here.
One major improvement with LG's approach is that the wide-angle lens with 107-degree aperture opens up more options at a useful f1.9 setting. This gives you great images when it comes to capturing landscape shots or even for large-group shots.
The more regularly-used lens with 71-degree aperture lets you shoot at f1.6, so you get enough light even in dim settings. You won't get wide-angle shots unless you move back from the subject but you can use this for food pictures even in low light, for example.
Each lens is matched with a 16-megapixel sensor, so you easily get enough detail for your Instagram or Facebook images. The downside, of course, is that you don't get the same level of contrast as on a Huawei P20 Pro, for example.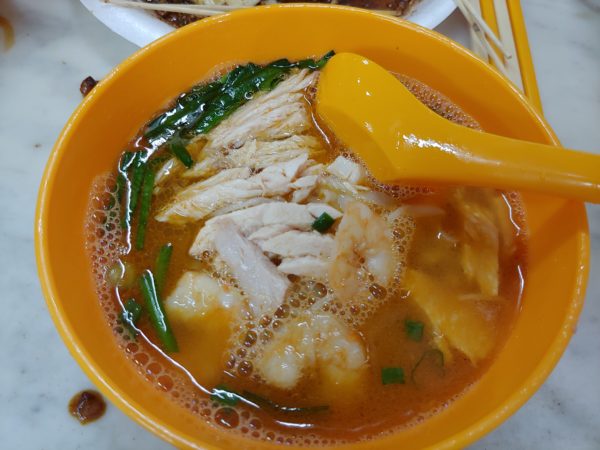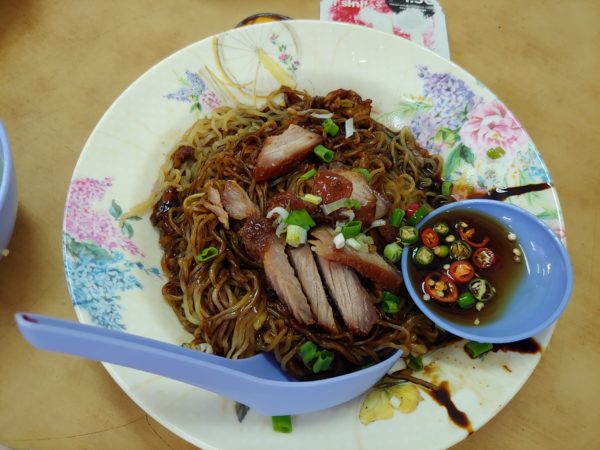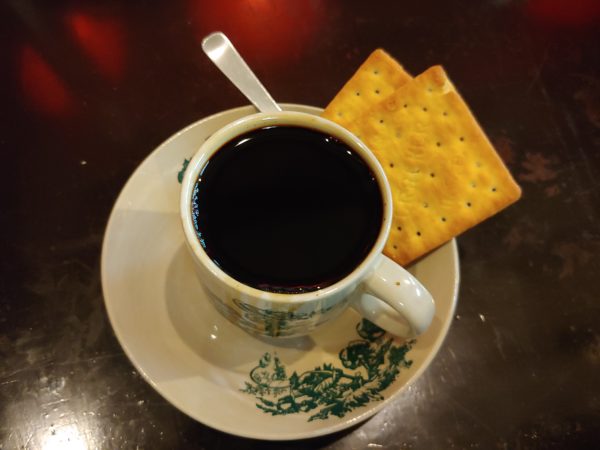 As with the V30+, the G7+ can be too eager to show off its colours. The result at times is oversaturation, as this shot of roses shows. In some shots, you need to tone down the reds, especially.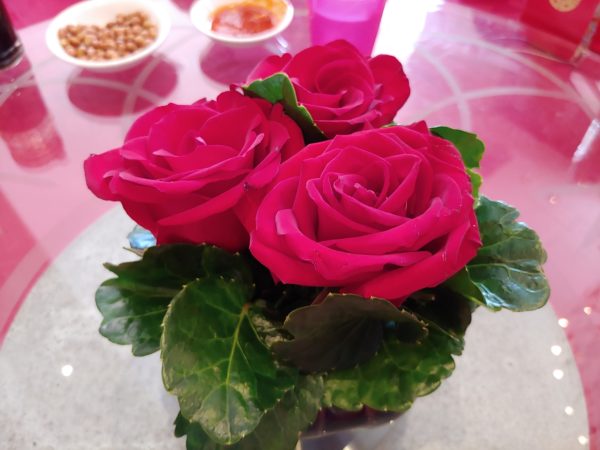 The camera generally captures good detail. In daylight, this isn't a problem at all. The lines are sharply captured and there isn't any fuzziness.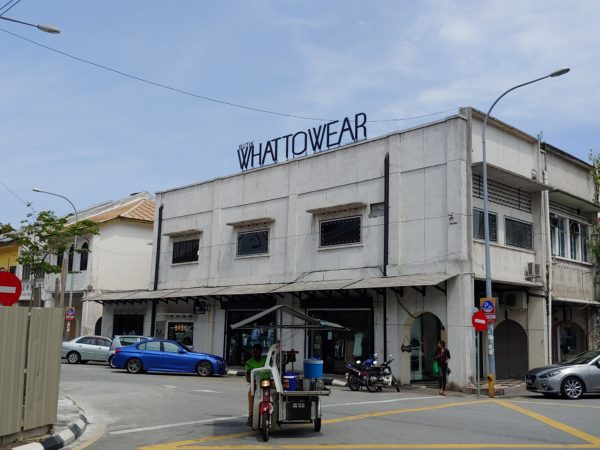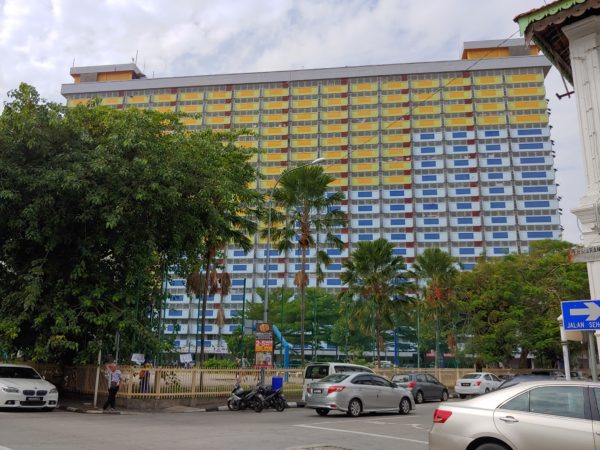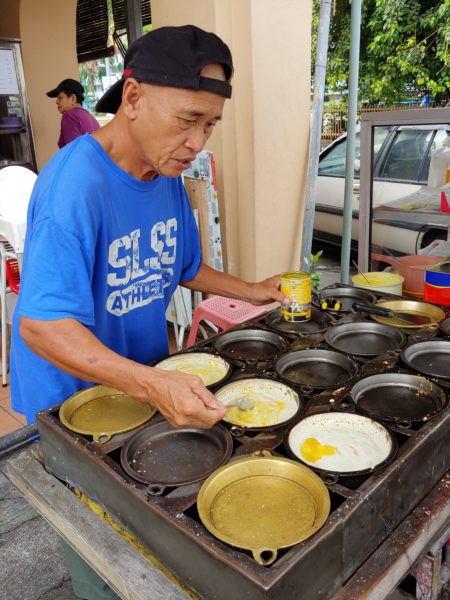 I'm generally happy with the night shots, though I'd caution that you need steady hands. There are some phones that are quite forgiving but I've had a couple of shots get blurry because I hadn't held the G7+ more firmly.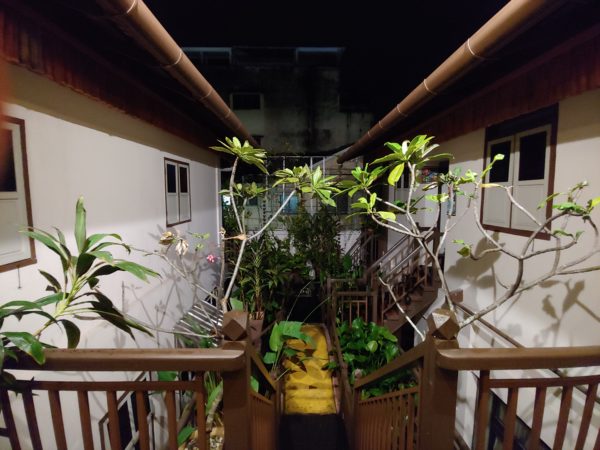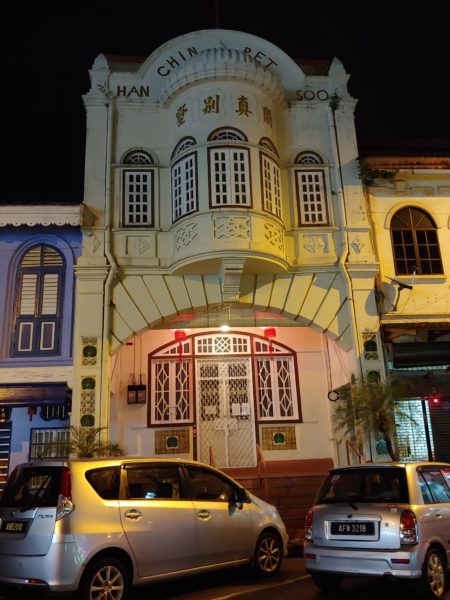 Where LG is strongest is in audio – a niche it has carved out in recent years. The G7+ continues that great performance with the same high-quality DAC chip.
As with the V30+, the new LG flagship doesn't disappoint with a wide range of sonic material. There is clarity, detail and balance in music tracks as long as you plug in a half-decent pair of earphones or headphones into the headphone jack. Yes, there is one.
What I'm not sure about is the inclusion of a boombox feature. LG says you can place the phone on a table and hear a deeper bass that is room filling.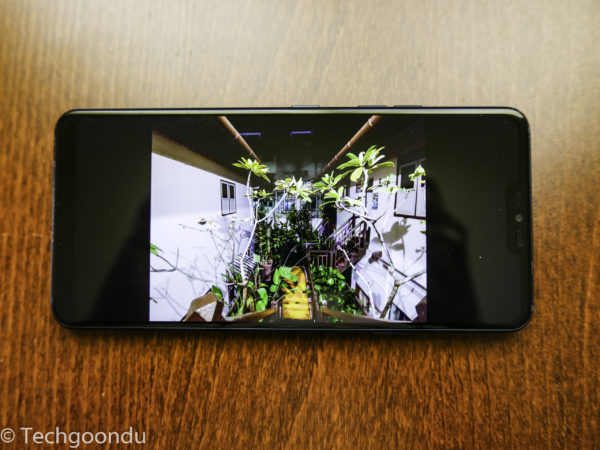 I beg to differ. If you're moving the table instead of the air around the speaker, you're hearing the table vibrating. And that usually means the music is unclear, bloated and downright headache-inducing.
I had feared the worst during a demo at the phone's Singapore launch in May, when the LG folks played multiple phones against a soft wall in a bid to simulate surround sound. There was just too much noise.
This boombox is one feature I'd remove in future phones if I were LG's engineers. It hurts rather than adds to the company's credibility with music lovers.
What of the DTS:X 3D Surround Sound feature also heavily touted in marketing materials? This is good to have, especially when watching movies on the go, but there's no lying to your mind that the sound is coming from two small moving magnets in your ears.
What you do get is better clarity in the dialogue, for example, which is great if you are on a plane. Then again, if you have got noise cancelling headphones, they would have helped too.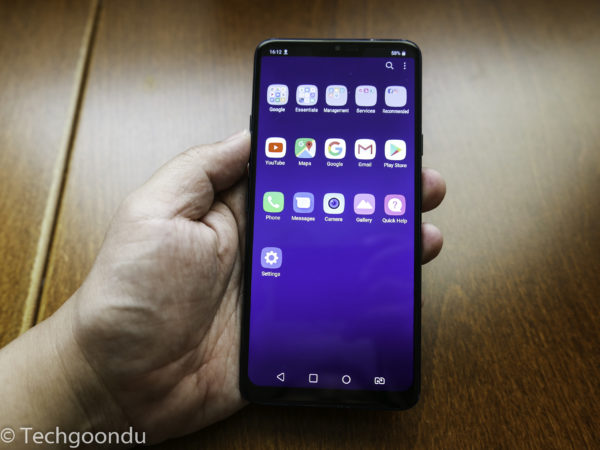 At the end of the day, you get the sense that LG is trying very hard to add to the winning features on the V30+, in a bid to win over more users.
The trouble is it can end up diluting some of the goodwill it has built up as a credible alternative to its bigger rivals, if it is not careful.
If you visit the website for the phone, the main audio feature touted is the boombox speaker, which unfortunately adds nothing to the company's lead in the audio space. Could it have just thrown in a pair of better earphones, like B&O-branded ones?
There's much to like about the G7+, to be sure. Indeed, much of the good stuff in the V30+ is there. If I were to buy a new phone tomorrow, it will still be high on my list.
One big hurdle, however, is the steeper asking price. When you pay more, you expect new features that enhance a phone. Sadly, I'd have to say I prefer my V30+.