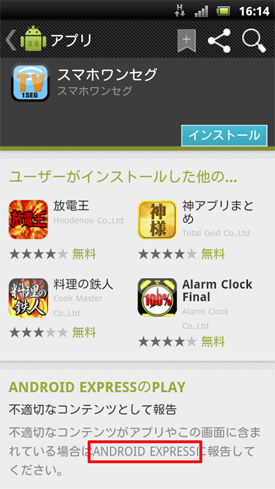 Android users should refrain from downloading apps from a fake application marketplace that could steal details such as phone numbers, security firm Symantec has advised.
The scam usually begins with an e-mail that advertises several new Japanese Android apps ranging from a battery discharger app to a database of recipes from famous chefs on a fake Android marketplace called Android Express.
Attempting to download any of the apps would lead users to a malicious app called Android 専用端末アプ. When downloaded and run, the app uploads contact information such as phone numbers, emails and names from the user's mobile device to a remote location, Symantec warned on Tuesday.
More information on this scam can be found at Symantec's Security Response blog post here.