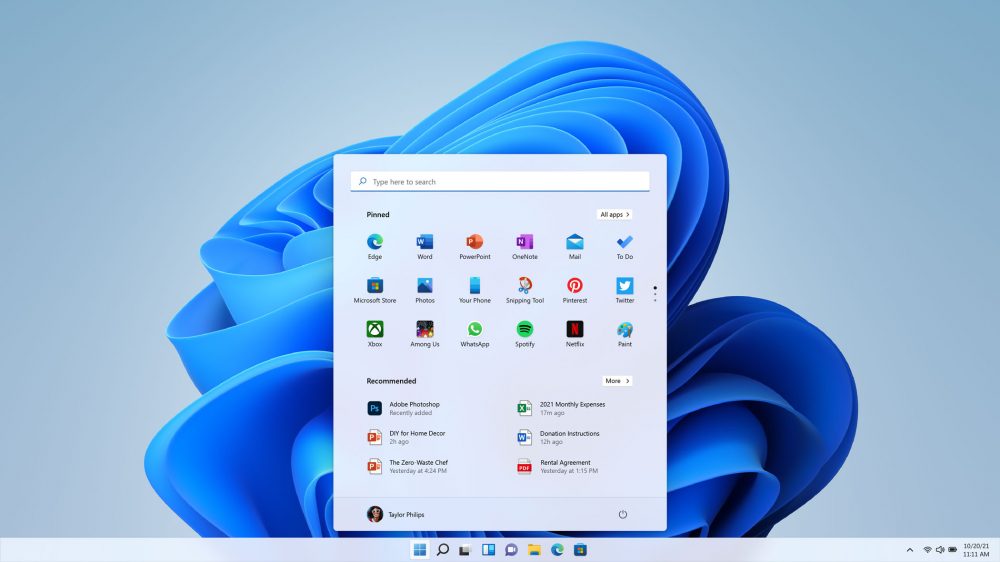 One of the first things you will notice when you fire up the upcoming Windows 11 operating system is that the Start menu button linking to all your apps has been moved from to the centre.
That saves you time from moving your mouse all the way from the left, where it has been for years. Plus, testers have liked the new placement more, according to Microsoft executives.
There are some other key changes – a Trusted Platform Module (TPM) chip is needed for added security and you can expect better visuals through Auto HDR (high dynamic range) graphics for supported machines.
But coming six years after Windows 10's debut, the new version is significant not just for its new features but how it is set up to grow Microsoft's ecosystem and business model.
For starters, Windows 11 will support Android apps. You can install the apps on AMD- and Arm-based systems and also on Intel systems with the Intel Bridge technology.
No, Microsoft hasn't partnered arch rival Google, but instead is bringing Android apps on Amazon's app store onto its Windows store, so users can install them like they do on their smartphones.
This is clearly a response to what Apple is doing by using its own M1 chips to run both its iOS and macOS apps. With Windows, Microsoft is telling users they can also run all the apps they like at one place.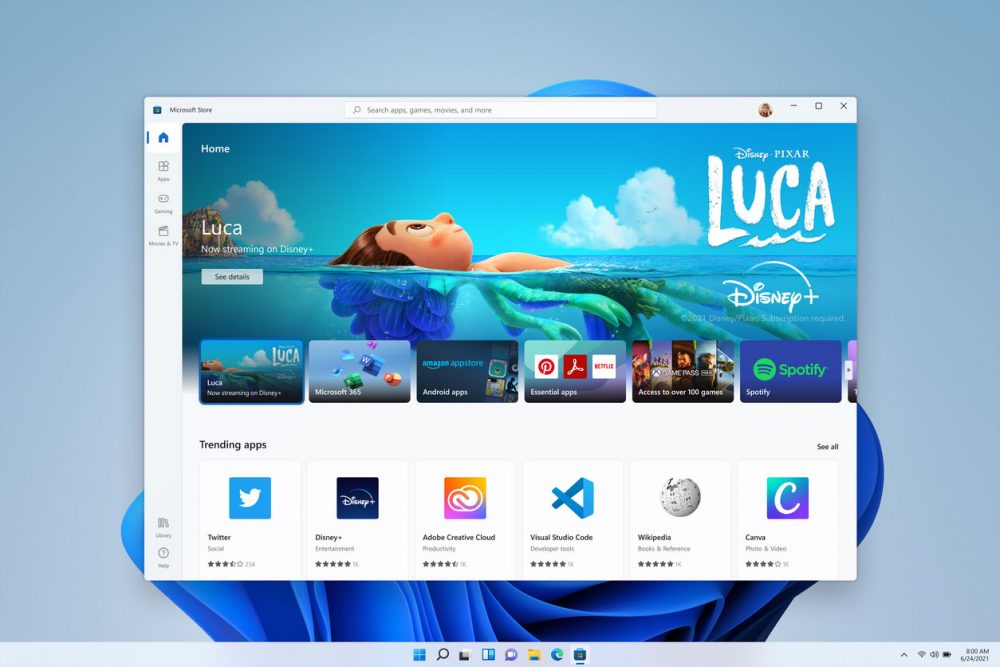 What this means, of course, is convenience. Already, you may be running your WhatsApp app for Windows desktop on your PC. In future, many more, such as TikTok and Disney+, will be available.
Another big deal is the way the Windows store is being sold to developers. Microsoft says it takes a 12 per cent fee from purchases if they use its e-commerce engine, but developers can create their own payment processor and keep the the entire sum to themselves.
It's a clear dig at Apple, which is said to take between 15 and 30 per cent of the fee from a purchase, according to CNBC. Of course, the opportunity is now there because big developers such as Epic and Spotify have become unhappy with Apple's store policy of late.
Of course, Microsoft has also set up the new Windows to get users more "stuck" to its ecosystem, even as it expands it to embrace others (such as Android's).
One example of this is the integration of its Teams collaboration tool into the operating system. So, instead of firing up a browser or having to download the app, users can simply fire up the preinstalled Teams on their Windows 11 PC to get on a conference call with colleagues.
Plus, you now need an Internet connection as well as a Microsoft account to have Windows 11 set up, at least for the Home edition that most home users will be using.
With Windows 10, if you didn't connect your PC to the Net at first use, you can still set up a local account, but apparently not in Windows 11. You'd need to get into the Microsoft ecosystem to use your PC.
On the upside, existing Windows 10 users will be able to upgrade to Windows 11 for free, when it is out during the holiday season this year. If you buy a PC today, you can check if it's ready (most likely it is).
This is not surprisingly. The offer is in line with Microsoft's shift towards selling more cloud services, like its Microsoft 365 (formerly Office 365) and Azure services in recent years.
These cloud and productivity offerings account for 69 per cent of its sales. Consumer products and services, including Windows and Xbox, contribute a much smaller 31 per cent.
To be sure, Microsoft has made a stunning turnaround in the past several years under chief executive Satya Nadella. His cloud-first, mobile-first focus has reshaped the lumbering giant pushing boxes of Office and Windows into a strong, nimble competitor to Apple, Google and Facebook.
Interestingly, he almost sounded philosophical in talking about "real choice" and "personal agency". And how people have to be empowered to choose their own apps and content and even how they allocate their attention.
It's a call to avoid Apple's vertically integrated model, where you use everything that Apple makes, from the chips to the software and services. More eloquent than "Developers, developers, developers", to be sure.
By no means is Windows 11's success guaranteed, of course. There have been previous attempts to "unify" traditional Win32 apps on Windows with more mobile- and tablet-friendly versions, say, running on the Surface 2-in-1 devices, but they have been unwieldy over the years.
But today's Microsoft is better placed than the last time out. Windows 11 is less about a revolutionary good idea than evolving what already started with Windows 10.