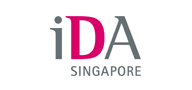 Ask any Singapore cellphone user if he is happy these days and chances are you will hear a litany of complaints. From frequent network outages to higher 4G prices, users here have had to contend with a frustrating experience when they peer into their little screens of late.
Thus when news broke last week of a government push for new players to enter the Singapore market, many consumers could be forgiven for hoping for a change.
Could the Infocomm Development Authority's attempt to bring in a so-called mobile virtual network operator (MVNO) give competition a boost? These operators would not own their own networks but could instead pay existing players for the capacity to serve customers.
The upside is that such operators would not need to shell out the millions to build a separate network. They can quickly concentrate on areas such as marketing and customer service to differentiate themselves.
Problem is, MVNOs are not new to Singapore. Back in 2001, new challenger Virgin Mobile entered the market and lasted barely a year. Reason for its failure? The market was too saturated and hard to crack.
Today, with a penetration rate of more than 150 per cent, Singapore's mobile market is even more saturated. If it was hard to force your way in more than 10 years ago, today it could be even harder.
Don't forget that every dollar earned by such MVNOs would also partly go into the coffers of the existing operators, empowering them to compete even harder.
Thus it is not surprising that nobody has come in to challenge the Big Three of SingTel, StarHub and M1 recently. There are now a small number of MVNOs here, but they serve niche markets and cater to less than 1 per cent of the 8.4 million mobile lines here.
For any new entrant to have a chance, the regulator would have to come up with new rules to level the playing field. For example, contracts between operators would have to be made transparent and open, the same way with fibre broadband today. This would allow new players to negotiate a fair wholesale price from the big players to stand a chance to compete.
Such regulations could also be controversial. Existing players would ask why they have to carve up part of their network to share with a new competitor, and possibly at a pre-defined price. Considering that they have had to improve their networks of late, thanks to more stringent checks by the regulator, they will not be willing to let a rival ride on the investments they have made.
If there is a sign that things could change, however, it's that competition seems to be have slowed in the past two years.
After fighting hard to sign up users with the first Apple iPhone's launch a few years ago, operators have recently cut back on the amount of free Internet data for smartphone users.
StarHub will also be raising prices for 4G services – a scenario that was unthinkable previously because users expected competition to be stiffer and technology to be more efficient, not less.
If all three operators raise prices for 4G in future, can a new entrant do things differently? That's what users will hope for. As existing players start thinking they can take things easy, an opening could present itself to challengers.
A broadband service provider, such as Viewqwest or SuperInternet, for example, could bundle a mobile service with its home broadband offering. That would bring much-needed choice to consumers. What the new players will need are market conditions to change drastically for them to have a fighting chance.
NOTE: A version of this article also appeared in The New Paper.